Relaxation and anxiety relief is one of the top reasons herb-lovers choose high-CBD hemp strains. The World Health Organization (WHO) estimates that over 264 million people around the globe struggle with anxiety issues each year, including:
Generalized Anxiety Disorder (GAD): People living with GAD report a near-constant state of worry, which isn't specifically provoked by life events.
Social Anxiety: Fear of experiencing anxiety in social situations can cause people to miss out on some of life's most significant events.
PTSD and other panic conditions: People experiencing symptoms of PTSD and panic disorders often have bouts of extreme fear, which can be amplified by physical symptoms such as an accelerated heart rate and shortness of breath.
Many affected persons turn to pharmaceuticals like benzodiazepines or SSRI's to cope with life's daily stresses. Unfortunately, these common anti-anxiety medications carry health risks when used long-term and often come with unpleasant side effects.
High-CBD hemp flowers may offer a safer alternative for relaxation and anxiety relief due to their very low THC levels.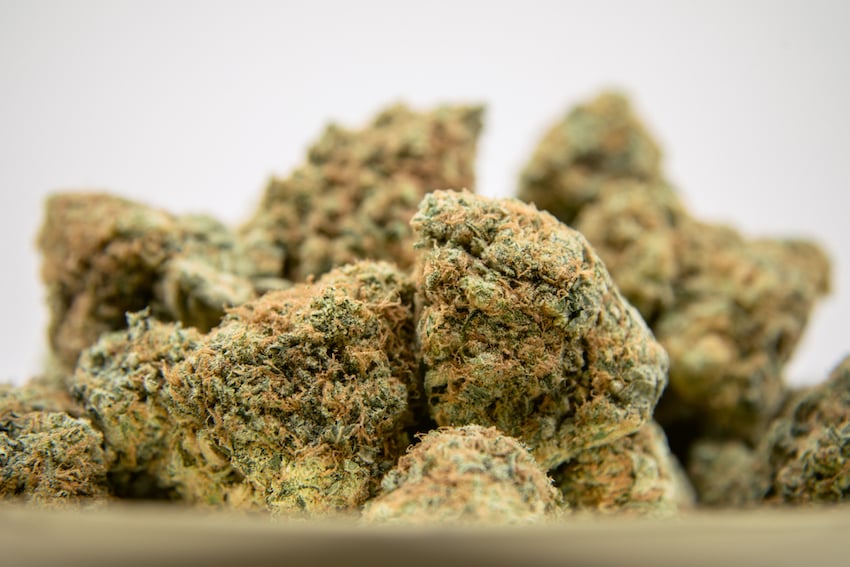 How Does CBD Help with Anxiety?
CBD is one of over a hundred compounds in cannabis plants called cannabinoids. Cannabinoids act on the body's endocannabinoid system (ECS). The ECS contains a series of receptors involved in regulating the internal balance of essential biological functions, such as:
Inflammation
Mood regulation
Sleep cycles
Temperature control
Appetite
Although the FDA has not approved of CBD as a treatment or cure for anxiety, recent laboratory studies suggest that cannabidiol may have therapeutic potential in reducing symptoms of excess stress and panic attacks, as well as muscle spasms and mental health issues.
Another study found that CBD had a calming effect on the amygdala. The amygdala is the part of the brain that releases hormones like cortisol to create the body's fight-or-flight response to perceived danger. An overactive amygdala is one of the primary causes of the symptoms of panic disorders like PTSD.
Additionally, CBD helps to inhibit the reuptake of one of the body's natural endocannabinoids, anandamide. Nicknamed the "bliss molecule," anandamide is responsible for the "runner's high" athletes feel after rigorous physical exercise.
Anandamide also plays a role in regulating anxiety levels. In fact, anandamide's function in the human body is so crucial that low levels of the compound can lead to a serious condition called Clinical Endocannabinoid Deficiency (CED). A higher ratio of CBD helps boost anandamide levels by inhibiting the enzyme FAAH, which breaks the molecule down during the process of metabolism.
While more research is needed to determine CBD's role in anxiety-control, anecdotal evidence seems to corroborate the findings of preliminary scientific studies. However, CBD oil and other CBD products are not FDA approved yet.
What Makes a Strain High in CBD?
High-CBD strains typically contain at least 10% cannabidiol (CBD) and less than .3% delta-9 tetrahydrocannabinol (THC), which is the legal limit for hemp flower. Relaxing with high-CBD hemp hybrids offers a host of therapeutic benefits without the risk of experiencing the anxiety-inducing psychoactive effects associated with strains with high THC content.
11 CBD Cannabis Strains for Stress Relief
Here are some of the best hemp strains with high levels of CBD that produce relaxing effects and can help with reducing anxiety.
1. Abacus
Abacus is a one-of-a-kind, indica-dominant gem that's sure to replenish the shine on your outlook on life. Veteran breeders from Humboldt County in California created this high-CBD hybrid by mixing OG and Purple Urkel genetics. Abacus hemp flowers make the ideal nightcap for reflecting on the day's events before drifting off to blissful slumber.
Abacus' dark green buds feature deep violet accents highlighted by crimson pistils. The strain's distinctive blend of terpenes creates an intense floral aroma with a gassy finish punctuated by lemon and grapefruit notes. Abacus' rich herbal flavor and pronounced calming effects make it ideal for an after-dinner aperitif.
2. Lifter
CBD strains don't need to be indica-heavy to help with stress and treating anxiety. Lifter is a sativa-dominant, daytime strain that promotes positive thinking and mental focus. A combination of Suver Haze and Early Resin Berry (ERB) genetics, Lifter earned first place in the 2020 Golden Grow Awards and has become a classic strain among hemp flower connoisseurs.
Lifter's bright green buds and poppy-orange pistils evoke the hopeful energy of springtime. The strain's unique terpene profile features limonene, humulene, and linalool. The combination gives Lifter a complex and refreshing flavor with overtones of blueberry and citrus. Lifter's pungent skunky aroma features hints of pepper, making this hybrid sure to liven up any dull day.
3. Bubba Kush
Indica-dominant Bubba Kush makes an excellent CBD strain for slowing down racing thoughts to help facilitate restful sleep. Nicknamed the "Indica Queen," Bubba Kush imparts tranquil feelings to relax both body and mind. 
Some of Oregon's most experienced breeders crossed pre-98 Bubba Kush flowers with an undisclosed CBD parent strain to develop this mouthwatering hemp hybrid. Typically grown outdoors, Bubba Kush has an earthy, pine aroma reminiscent of its fertile Oregon home. 
The strain's flavor combines woody undertones with strong hints of chocolate, mint, and nutmeg, which makes Bubba Kush perfect for enjoying after your evening meal.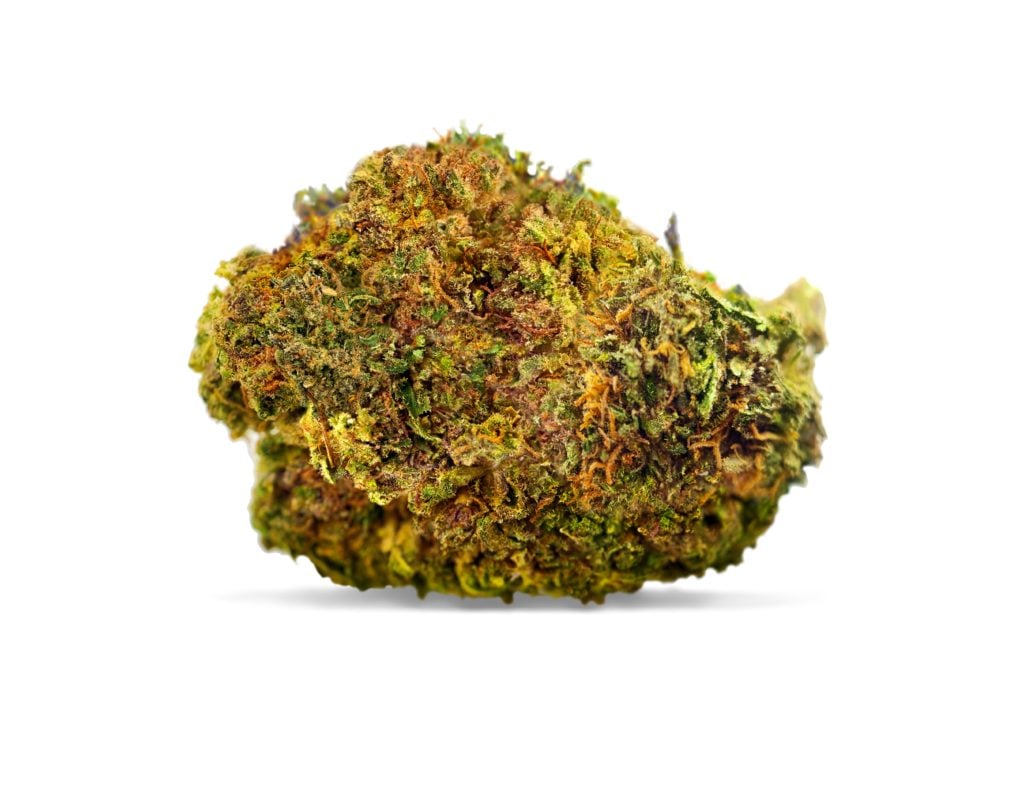 4. Remedy
Remedy is another excellent strain to enjoy when you want to decompress after a long day. Expert breeders developed Remedy strictly for its therapeutic properties. The strain's Cannatonic and Afghan Skunk genetics resulted in a hybrid with a 75:25 indica-to-sativa ratio and an extra-high CBD content. A touch of Remedy imparts a happy vibe that's exceptionally effective for leaving workday stress behind. 
Remedy's trichome-coated buds shimmer with lemon-yellow highlights and magenta pistils, evoking the strain's refreshing citrus aroma. Remedy has a soothing herbal flavor that makes it comforting when you're feeling under the weather.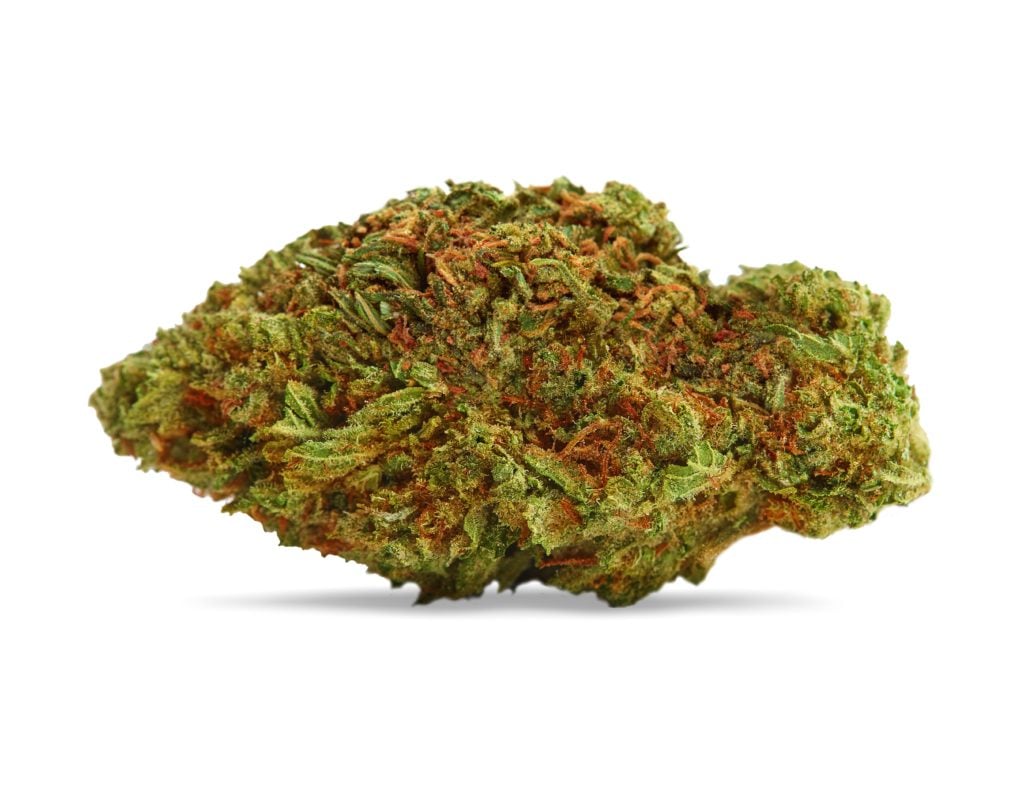 5. Cherry Wine
Cherry Wine is one of the most popular strains on the market today. A genetic mixture of The Wife and Charlotte's Cherries, Cherry Wine is a hybrid strain with a balanced indica-to-sativa profile, making it a useful all-purpose hemp strain. A toke of Cherry Wine can be a pleasant way to start the day or to enjoy as a nightcap.
Cherry Wine's evergreen buds impart a sweet cherry and cheese flavor with a touch of black pepper and a subtle hint of hops. The strain's rich profile includes rare guaiol and bisabolol terpenes, which gives the buds a delightful aroma similar to Granny Smith apples. Cherry Wine hemp flowers usually range around 12-17% CBD.
6. Special Sauce
Indica-dominant Special Sauce is a sought-after hemp strain for people looking for a little help relaxing before bedtime. Oregon CBD created this signature strain by crossing original Special Sauce cannabis with Early Resin Berry hemp.
Special Sauce delights with both its flavor and appearance. Streaks of purple swirl around dark green buds highlighted by golden-orange pistils. The popular hybrid contains no less than 20 unique terpenes, and it shows in the spectacular flavor of the flowers. Special Sauce enlivens the taste buds with a sweet flavor similar to hard lemon candy with a dash of cinnamon. The strain's cannabinoid content averages around 12% CBD.
7. Elektra
Sativa-dominant Elektra makes an ideal choice to accompany a healthy breakfast and energize your morning rituals. Like a ray of lightning, Elektra helps interrupt the cycle of anxious thoughts and empower you to conquer the day.
Breeders in the Oregon Cascades combined ERB with ACDC to create this high-CBD hemp strain, which many compare to a fine Cabernet. Elektra's earthy flavor comes alive with overtones of black cherry and rich chocolate. The strain's refreshing pine and citrus aroma provide the perfect daytime pick-me-up. If you're looking for a high-CBD strain to keep you energized and creative, you can't beat Elektra.
8. Hawaiian Haze
Another sativa-dominant hemp strain, Hawaiian Haze makes the ideal accompaniment for relaxed social functions like camping or playing outdoor sports. This cross between DC Haze and ERB helps ease symptoms of anxiety while fostering upbeat energy for lively conversation. 
As the name suggests, Hawaiian Haze's tropical fruit flavors invoke the spirit of aloha, making it the perfect hemp variety to enjoy on your vacation. Hawaiian Haze's compact light green buds resemble tiny pineapples and emit a pleasant citrus and diesel aroma. It's no wonder the judges awarded Hawaiian Haze the top spot in the 2020 High Times Hemp Cup.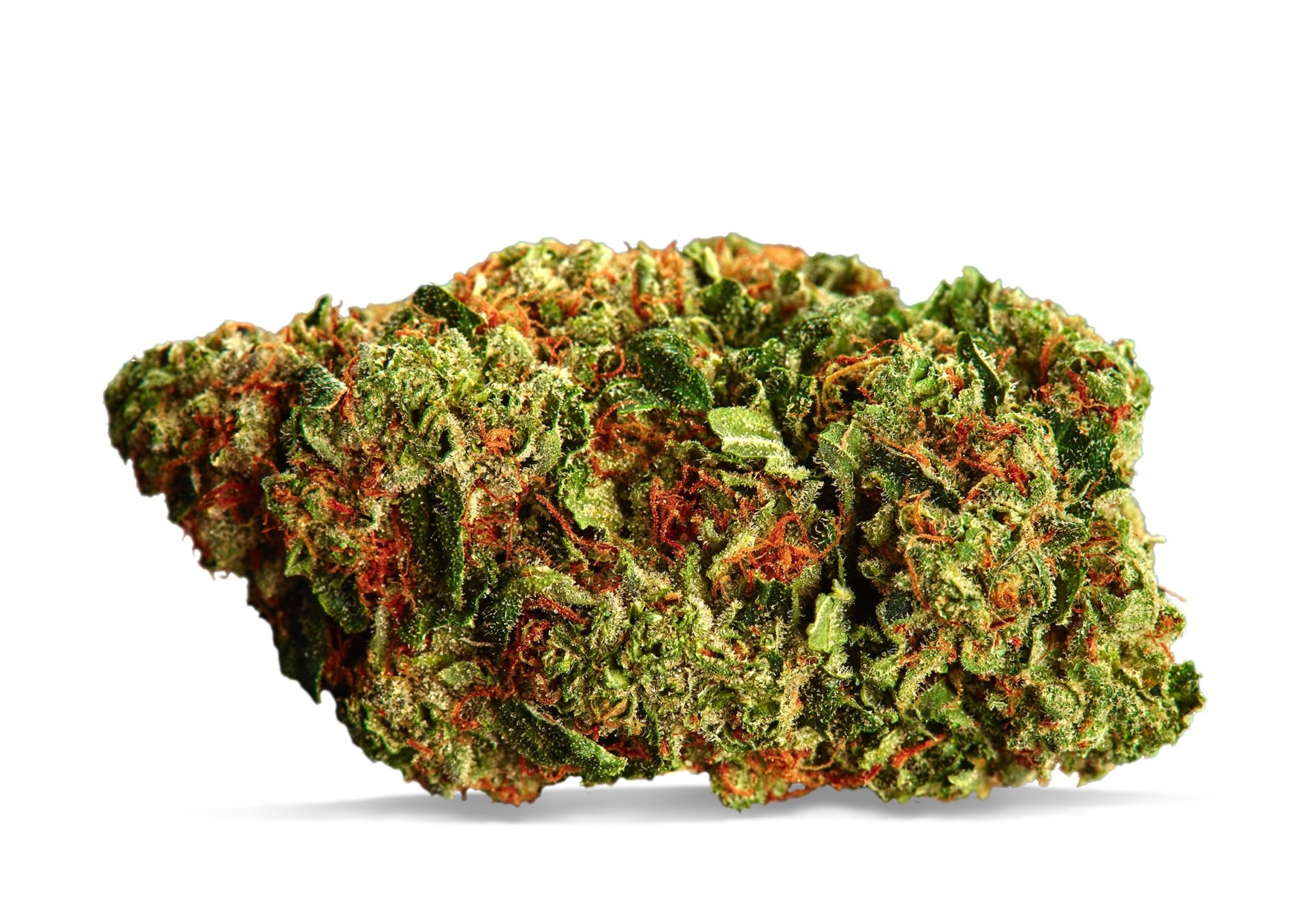 9. Frosted Lime
Frosted Lime is a sativa-dominant hemp hybrid with an average CBD content of 14-18%. The strain helps unleash uplifting energy to enhance daytime productivity. Frosted Lime has an exceptionally high myrcene content, which adds to its ability to promote physical relaxation. 
Frosted Lime's sweet fruity flavor is deepened by limonene, a terpene that adds a lemon-lime aftertaste. The compact light green buds emit a refreshing aroma with pleasantly skunky characteristics.
10. Sour Space Candy
Like refueling a rocket, Sour Space Candy can help propel you into a productive day. This sativa-dominant mixture between Sour Tsunami and ERB promotes physical and mental relaxation without making you drowsy. The strain makes a wonderful choice for creative inspiration or social activities. Sour Space Candy consistently tests in the higher range of around 16% CBD, so beginners should go low and slow.
Sour Space Candy's blend of young cherry and lemongrass terpenes makes some consumers nostalgic for the tart candies of childhood. Serious herb enthusiasts may want to sample Sour Space Candy with a dry-herb vaporizer at lower temperatures to fully appreciate the strain's complex flavor and pungent diesel aroma.
11. Suver Haze
Suver Haze promotes profound mood-elevation due to its sativa dominance and ultra-high CBD content. Oregon CBD bred this popular hemp strain by combining ERB with the legendary cultivar Suver #8. Beginners should start slow with this robust hemp hybrid. Suver Haze is one of the more potent hemp strains with CBD levels reaching around 15-18%.
Suver Haze hemp flowers have a distinguished flavor with a musky, herbal base accented by citrus and berry overtones. The distinct refreshing aroma of Suver Haze reminds consumers of the Pacific Northwest's forests with its newly-cut pine fragrance enlivened by hints of lemongrass.
Hopefully, you have a better understanding of how high-CBD hemp flowers may assist in promoting relaxation and coping with stress. If you would like to know more about our line of hemp strains, please contact us as we are always happy to help.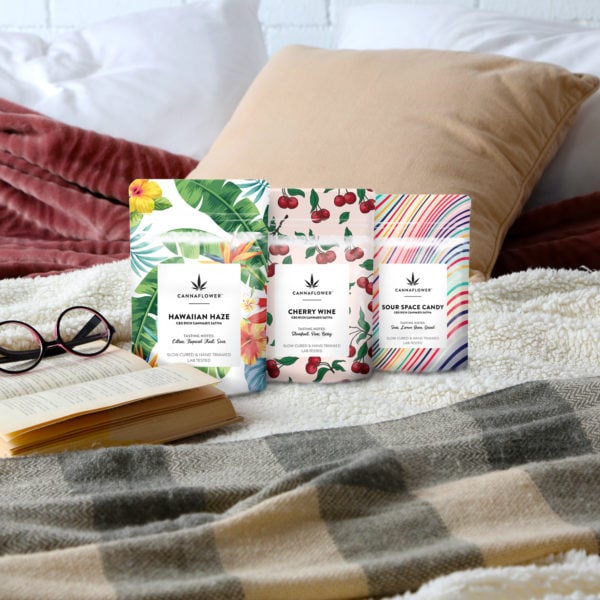 The world's best cannabis straight to your door.