Sour Space Candy Pre-roll 5 pack
$29.95
With calming vitality, enjoy all that Sour Space Candy has to offer in the convenience and style of a pre-roll.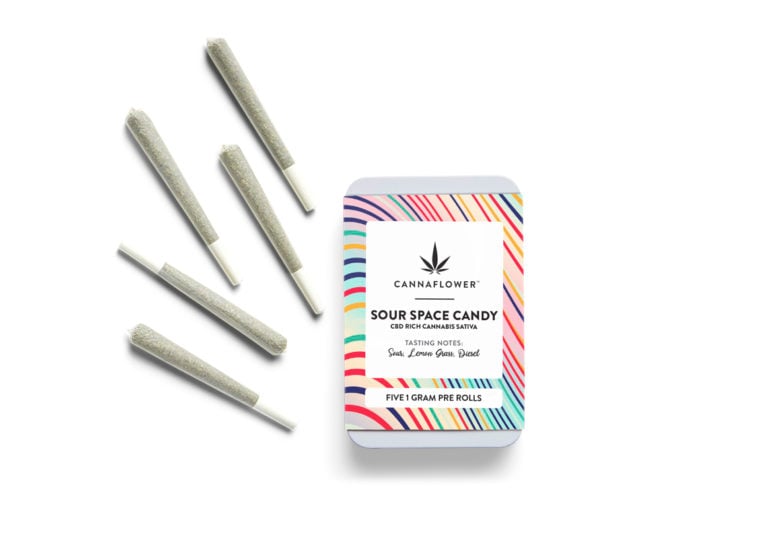 Sour Space Candy Pre-roll 5 pack pre-rolls at a glance.
Our Sour Space Candy pre-roll serves up a convenient dose of calm vitality.
Why it's special.
Our Sour Space Candy pre-roll is filled with floral notes of lemon, cheese, and tropical fruit. Enjoy the presence of b-Caryophyllene and a-Pinene that make Sour Space Candy a perfect option for all-day relaxation.
Cannabinoid Breakdown
Cannabinoids interact with your endocannabinoid system. This system plays a role in regulating pain, stress, appetite, energy, sleep, fertility and many other physical processes.
*CBDA, CBGA and THCA are acidic precursors found in all raw cannabis. Once heated, the compunds transform into CBD, CBG and THC.
Terpenes Breakdown
Terpenes are botanical compounds responsible for the unique flavor and aromatic profiles of our flower. Together, with cannabinoids, terpenes play a leading role in defining the distinct therapeutic properties displayed in each strain.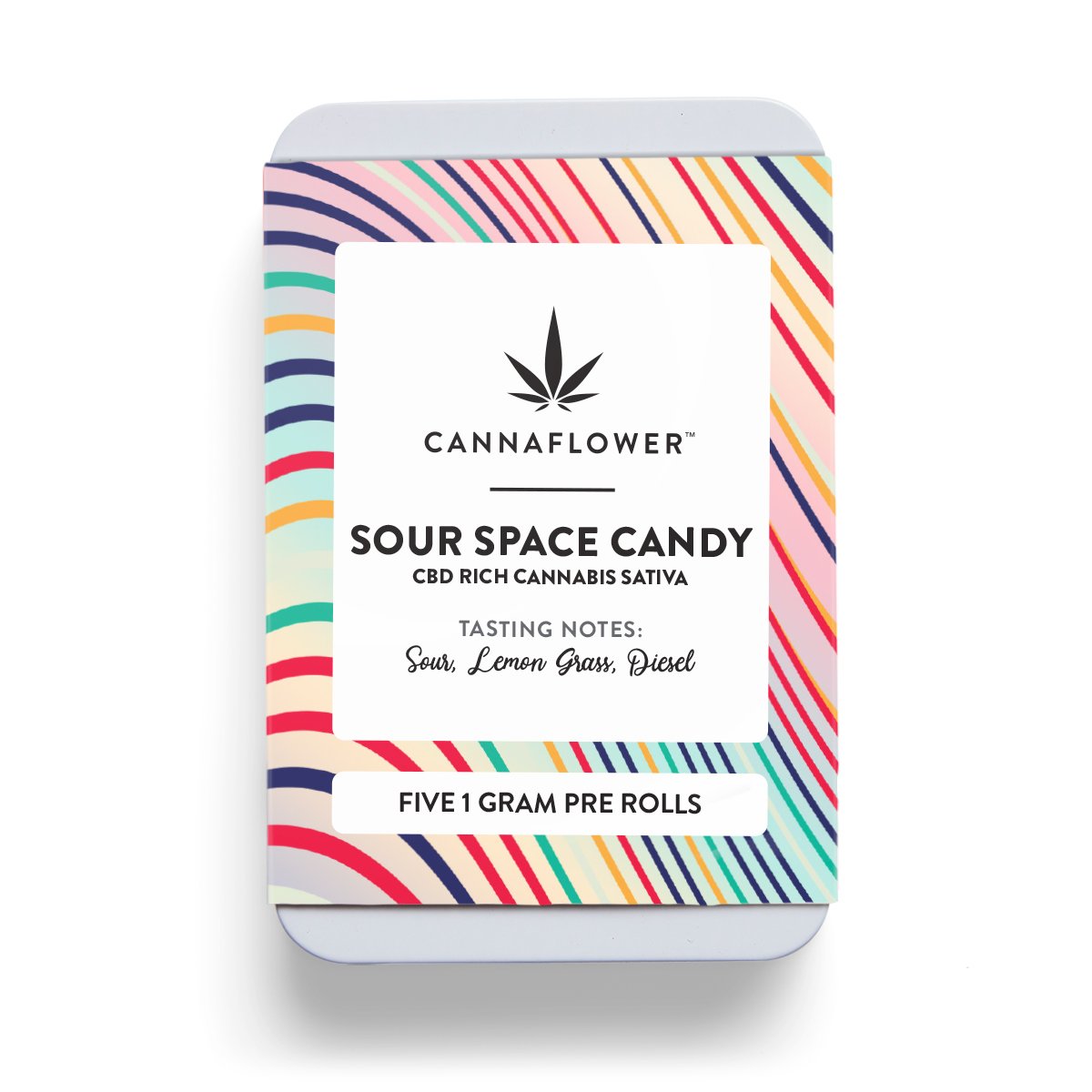 Bring Sour Space Candy Pre-roll 5 pack CBD home today.
Each Cannaflower joint is hand-rolled with love by one of our hemp artisans. Your pre-rolls will arrive in an elegant Cannaflower metal case which prevents them – and your spirits – from being crushed.

These pre-rolled joints are ideal if you're an occasional hemp smoker and prefer an easier alternative to buying CBD bud. They're also perfect if you lead a busy lifestyle and want to avoid having the smell of hemp flower on your hands and clothes.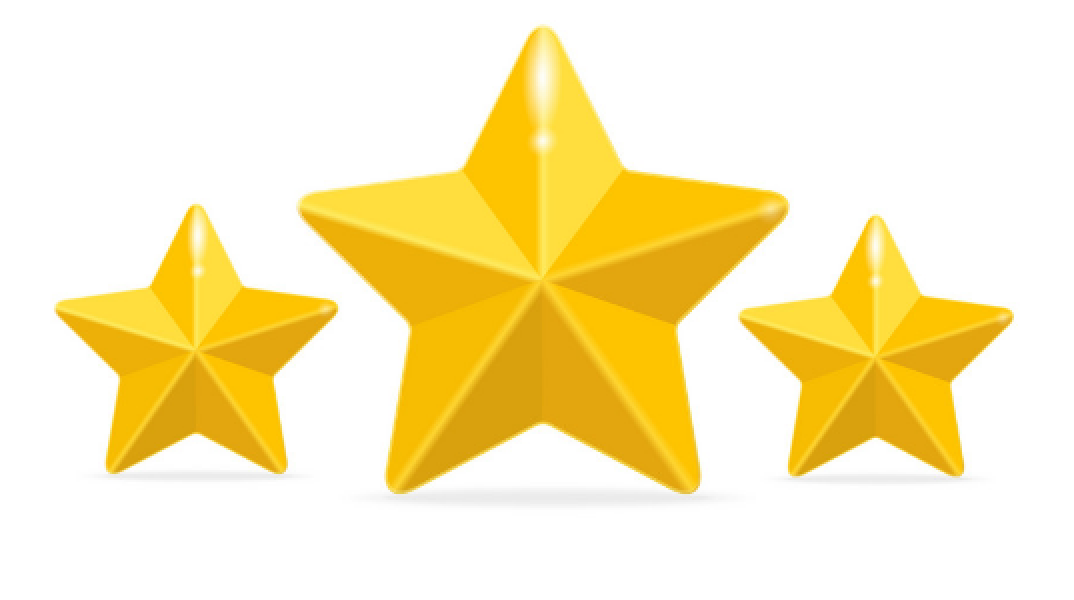 Sour Space Candy Pre-roll 5 pack Pre-Rolled Joints Reviews
We take the feedback from our community seriously. See what your peers are saying about our products and service.