Michigan made headlines in 2018 when it became the first Midwestern state to "go green." Today, adults in Michigan could buy and use small amounts of recreational or medicinal cannabis. Considering Michigan's liberal stance towards weed, it's no surprise this state has relaxed CBD policies. Indeed, ever since 2019, Michigan residents could legally purchase hemp-derived CBD products. 
However, just because Michigan is marijuana-friendly doesn't mean you should light Cannaflower's hemp pre-rolls in public. Please reserve your CBD smoking for at-home use and carefully review your city's cannabis policies.
Michigan Hemp Laws Before The 2018 Farm Bill

Although Ann Arbor decriminalized pot way back in the 70s, it wasn't until 2008 that state legislators started warming up to legal weed. During this year, lawmakers in Lansing approved the Michigan Compassionate Care Initiative (aka Proposal 1). Under this new law, patients with a qualifying condition could apply for a state-approved medical marijuana card. 
At first, Michigan's MMJ program didn't allow dispensaries to open in the state. Instead, qualifying patients could only grow cannabis indoors, hire a caretaker, and use medical marijuana on private property. Although some MMJ shops began opening after Proposal 1 passed, it wasn't until 2016 that the state inaugurated its legal dispensary program. 
To help organize its new MMJ Registry, state lawmakers created the Michigan Marijuana Regulatory Agency (MRA) as a branch of the Michigan Department of Licensing and Regulatory Affairs (LARA). Anyone interested in becoming an MMJ cardholder should visit the MRA's website.
A few years after Michigan voters passed Proposal 1, numerous municipalities passed cannabis decriminalization laws. In 2012 alone, big cities like Detroit, Kalamazoo, and Grand Rapids reduced their penalties for recreational marijuana possession. Many other territories put forward decriminalization policies before Michigan fully legalized adult-use marijuana.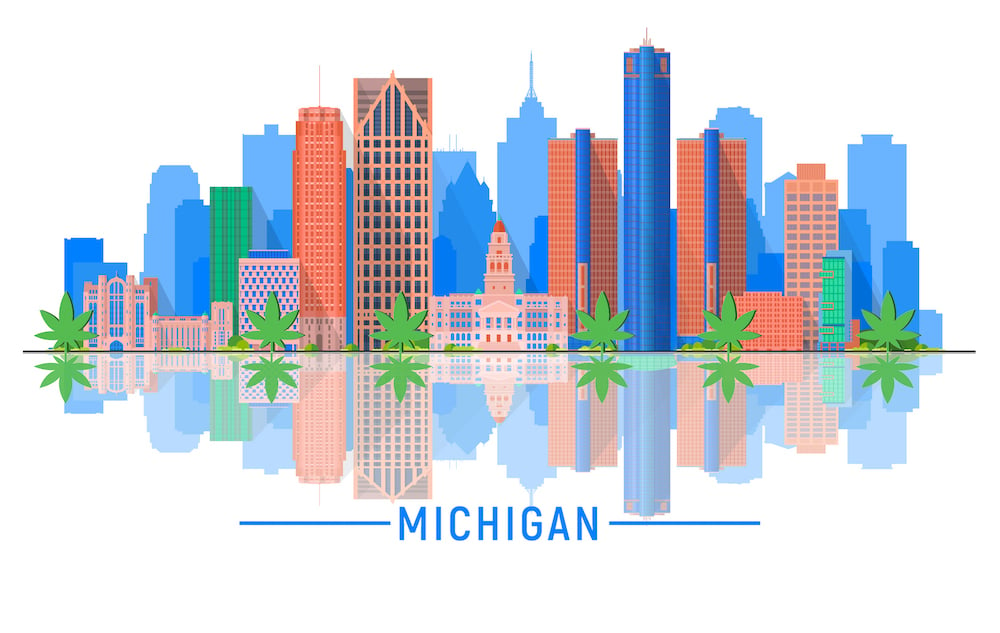 Michigan Hemp Laws After The 2018 Farm Bill

In 2018, Michigan made history when it became the first Midwestern state to legalize recreational adult-use pot. After voters passed the Michigan Regulation and Taxation of Marihuana Act (MRTMA), the Great Lakes State allowed anyone over 21 to buy, sell, and use cannabis recreationally. 
While the MRTMA technically legalized cannabis variants like hemp, the state clarified its CBD laws with the Industrial Hemp Research and Development Act. Also passed in 2018, this new act defined hemp as containing ≤ 0.3 percent THC. Lawmakers also made it clear that hemp-derived CBD goods were legal to buy, sell, and use in the state. Today, Michigan's Department of Agriculture and Rural Development (MDARD) is responsible for regulating its hemp cultivation program. 
The only grey area in Michigan's hemp policies has to do with CBD edibles. Despite the state's open stance on all things cannabis, it's technically illegal to use CBD as a food additive. Michigan is awaiting approval from the FDA before formally allowing the sale and use of CBD infusions and edibles.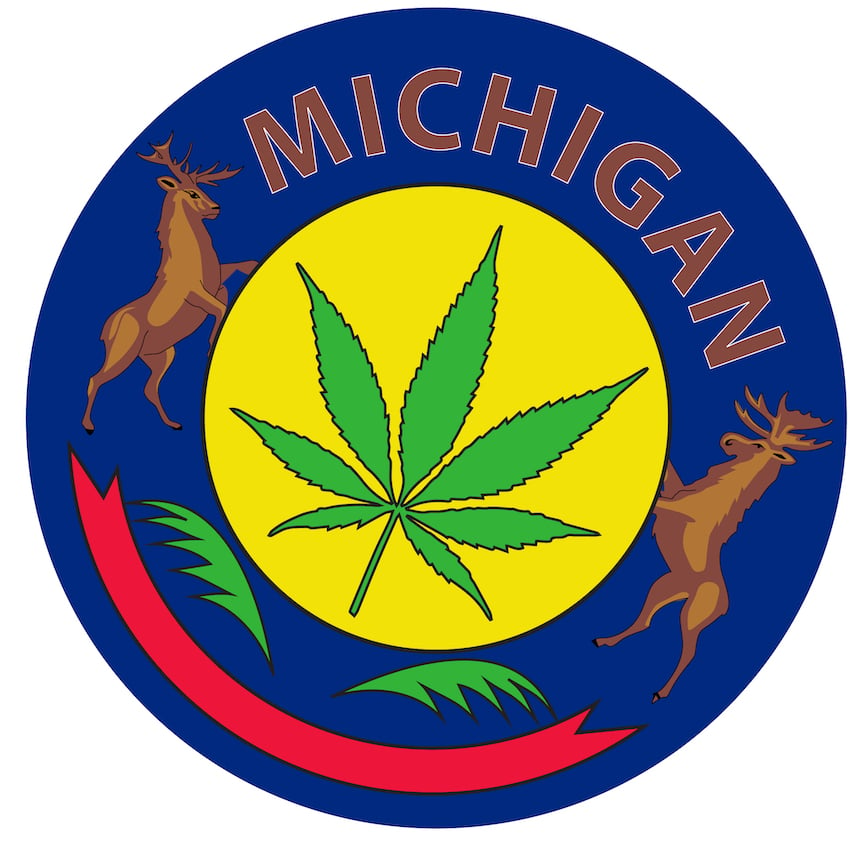 Michigan Hemp Regulations FAQs:

So, Is It Legal To Grow CBD Hemp Flower In Michigan?
Farmers in Michigan could apply for a hemp grower or processor license through the MDARD. All applicants must submit detailed maps of their farming area, personal and professional information, and an FBI-approved background check. Also, the MDARD now charges hemp farmers a renewal fee of $1,250.00.
Anyone who'd like to start farming hemp in Michigan should visit this link to MDARD's website.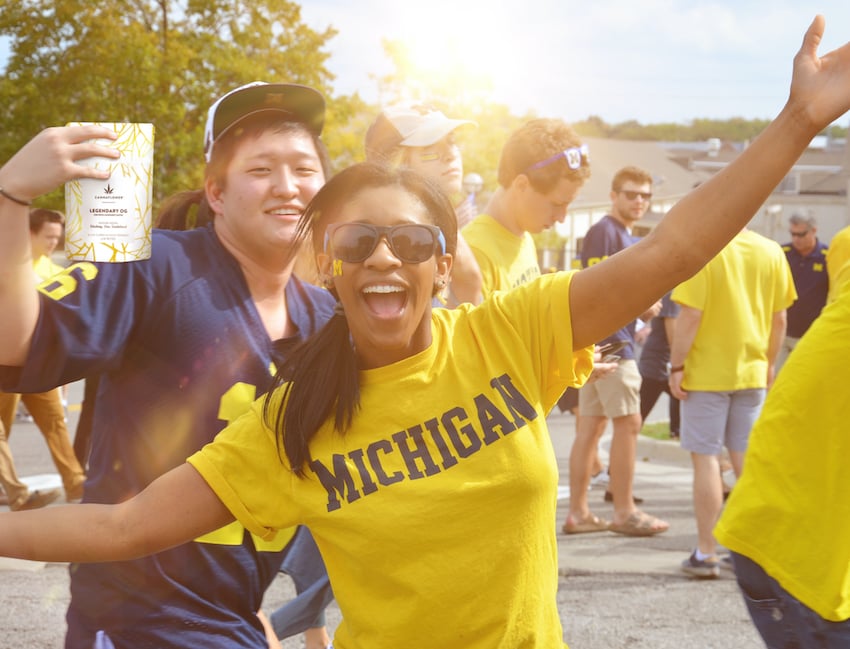 Is It Legal To Sell CBD Hemp Flower In Michigan? 
It's legal to sell any strain of cannabis in Michigan—provided you're working in a state-approved dispensary. However, even non-dispensary owners could legally sell high-CBD hemp flowers in their store. Just remember that these buds have to have ≤ 0.3 percent THC.
The easiest way to verify your CBD hemp nugs are legal is to request a third-party lab screening. Since the FDA doesn't regulate the hemp industry, professional companies must send their products to accredited labs for quality assurance. 
FYI: Cannaflower publishes all of our third-party lab reports on our website. If you're interested in adding high-quality hemp to your store, be sure to read more about our Wholesale program.
Is It Legal To Buy CBD Hemp Flower In Michigan? 
Customers shouldn't feel afraid to order CBD hemp flowers in Michigan. Whether you're buying your CBD nugs at a dispensary, vape shop, or holistic store, they're a-OK in the Great Lakes State.
Plus, since Michigan's cannabis possession limits are relatively high, you can safely store a considerable stash of hemp buds on your property. While adults are only allowed to buy 2.5 oz of cannabis flower per day, you could keep up to 10 oz of nugs in your home. Of course, these laws don't apply to CBD hemp, but they're worth keeping in mind.
Is It Legal To Smoke CBD Hemp Flower In Michigan?
Like high-THC marijuana, Michigan allows adults to smoke CBD hemp in a private residence. There are also a few state-approved dispensaries that operate legal "smoke rooms." 
For your safety, please never smoke CBD hemp or marijuana while you're outdoors. You should also avoid smoking cannabis on federal territory. Police cannot tell the difference between CBD hemp and marijuana. If you're caught using a hemp pre-roll while you're outside, you could face a high fine.
Can I Grow CBD Hemp Flower At Home In Michigan?
Michigan allows adults to grow up to 12 marijuana plants at a time on their private property. However, that doesn't necessarily mean growing hemp flower at home is legit. Indeed, under state law, the only way to legally cultivate industrial hemp is to apply for MDARD's grower's license. 
If you are going to grow hemp flowers at home, please know you're operating in a legal grey area. Until there's greater clarity on this issue, we don't advise growing hemp at home in Michigan.
Where Can I Buy CBD Hemp Flower In Michigan? 
As the first cannabis market in the Midwest, Michigan has dozens of high-quality dispensaries, holistic stores, and vape shops open for business. This is especially true in and around the college town of Ann Arbor. Although a few municipalities have "opted out" of Michigan's dispensary program, it shouldn't be difficult for residents to find high-quality CBD hemp in nearby stores. 
Of course, if you can't find the CBD strains you want nearby, you could buy high-CBD hemp flowers from sites like Cannaflower. All of our sustainably-grown hemp buds meet the highest standards for potency and flavor. Our dedicated staff takes the time to hand-trim every hemp flower in our catalog. 
If you're looking for an artisan-grade CBD smoking experience, then you've got to check out Cannaflower's well-cured hemp strains.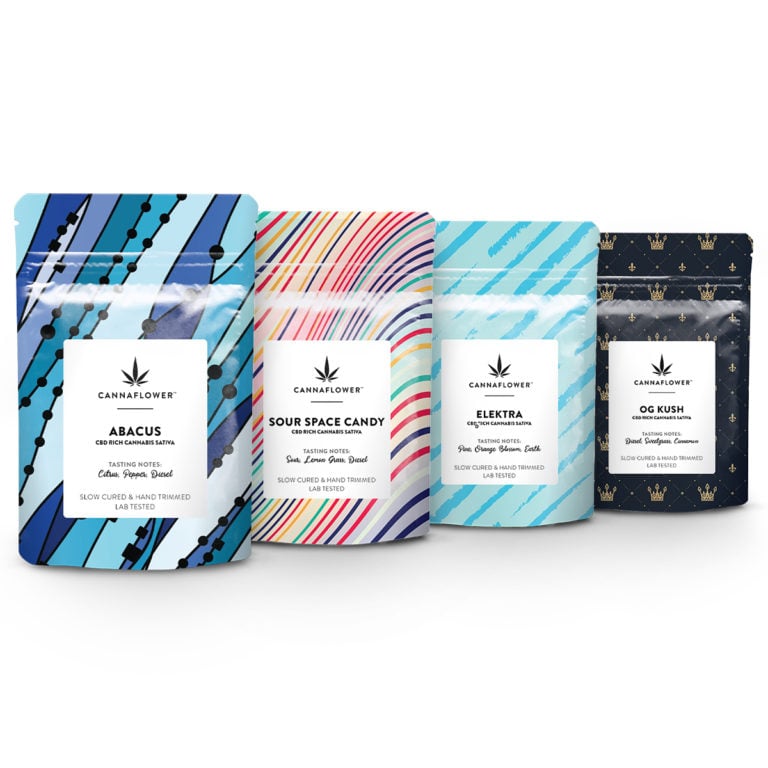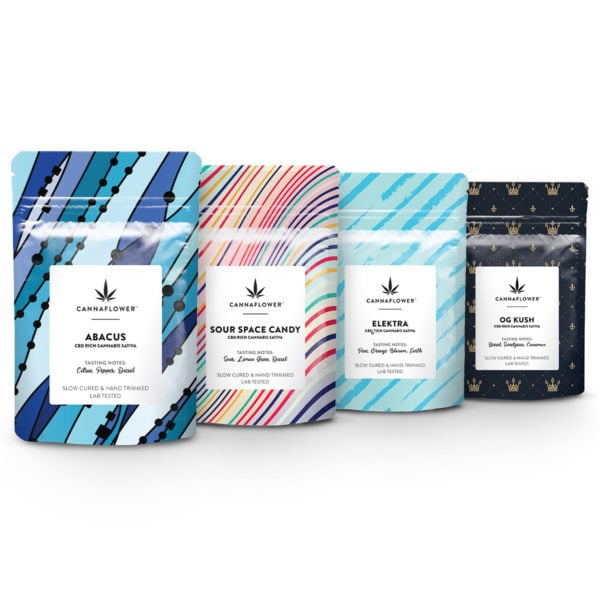 Discover your favorite new Cannaflower strain. This Taster's Menu is a great way to sample some of our most popular flower!