Disclaimer: None of the following information should be construed as legal advice on the part of Cannaflower. Cannaflower is simply attempting to provide the most up to date information of which we are aware. We always recommend following your doctor's advice and researching your own State's regulations and laws for all of your activities and purchases.
The State of Mississippi
Mississippi has been one of the more contentious states in the union when it comes to the legalization of industrial hemp. Despite federal law enacted through the 2018 farm bill, pro-hemp state farmers and anti-hemp state lawmakers continue to do battle in the Magnolia State. Despite popular grassroots efforts, Mississippi remains one of the most restrictive states in the union when it comes to cannabis production.
The Agricultural Improvement Act of 2018 removed hemp as a schedule 1 controlled substance. To have primary regulatory authority, a state needs to submit a plan for the monitoring and regulation of hemp to the Secretary of Agriculture. At present Mississippi has not submitted any such plan.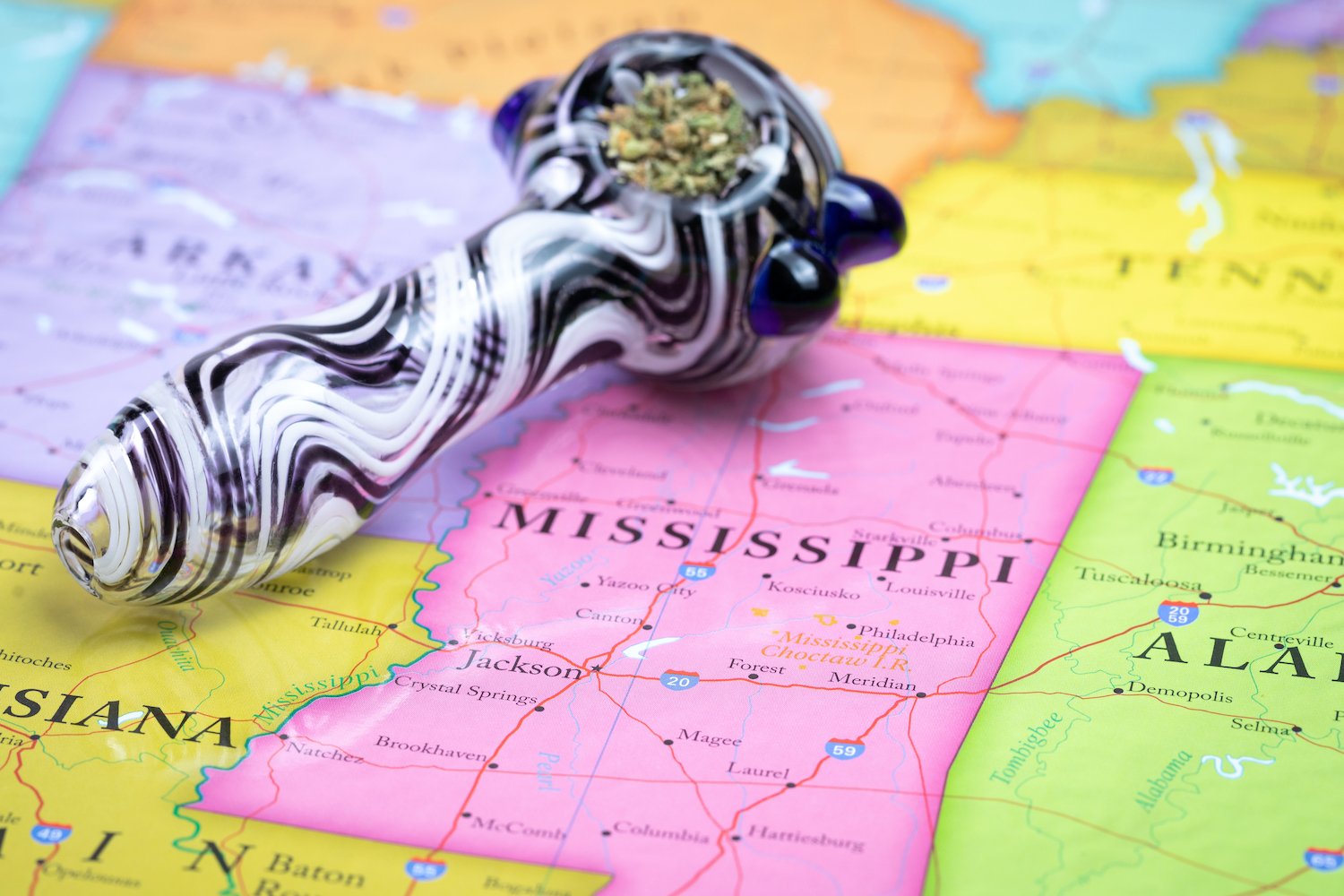 Mississippi CBD Laws prior to the 2018 Farm Bill
Harper Grace's Law (AKA House Bill 1231) was passed into law in 2014. The law is named after a Mississippi resident who suffered a debilitating epileptic condition. Grace's law permits medical research at the University of Mississippi Medical Center using concentrated extract through the National Center for Natural Products Research (NCNPR).
The intention of the law is to allow medical providers the opportunity to review the safety and efficacy of treatments derived from hemp for the treatment of certain medical conditions. Patients are permitted to buy CBD oil in Mississippi without being prosecuted for being in possession of a controlled substance.
SB 2610 passed in 2017 and legalized the use of CBD for treating seizures and a few other conditions for which CBD may have health benefits.
Mississippi Hemp Laws after the 2018 Farm Bill
In 2019, MS legislation created a Hemp Cultivation Task Force (House Bill 1547) to review the economic benefits of hemp production in the state. Under this law, CBD is legal in the state of Mississippi as long as it contains fifty milligrams of CBD per millimeter, and no greater than two point five milligrams of THC.
Mississippi Regulations FAQs:
So, is it legal to grow CBD hemp flower in Mississippi?
No. At present it is illegal to grow hemp flower in the State of Mississippi. Hemp research is also illegal, despite the fact that U Miss possesses the only federal contract for marijuana production for the purpose of research. Mississippi does not have any state-licensed hemp processors or cultivators, and there is no state department capable of awarding hemp licenses. If any CBD Product is made within the state of Mississippi, it is required that the product is lab tested by the University of Mississippi prior to distribution.
Is it legal to sell CBD hemp flower in Mississippi?
Hemp is defined by the Federal government as any cannabis plant containing less than 0.3 thc. According to the 2018 Farm Bill, CBD and CBD hemp flower that meets this qualification is legal in all 50 states. While it is legal to buy hemp products anywhere in the united states, because Mississippi has no regulatory body when it comes to hemp, laws remain complicated in this state. Mississippi HB 1547 outlined the legal parameters of CBD. For compliancy, products must contain at least 50mg of CBD per ml. Further, the maximum level of THC within each product is 2.5mg per ml. This is why we always recommend that each individual research the current state regulations. With so much variation between state's decisions, as well as advancements in legislature, it is imperative to remain up to date.
And is it legal to buy CBD hemp flower in Mississippi?
Yes. As long as a CBD product meets Mississippi's specifications, it is legal to possess CBD. As long out-of-state CBD products meet the requirements set forth in House Bill 1547, they are considered legal.
Is it legal to smoke CBD hemp flower in Mississippi?
While is it legal to possess CBD products in Mississippi, smoking something that resembles marijuana in public is still likely to attract the attention of Mississippi Law Enforcement. Smokable hemp flower is best enjoyed in the privacy of your own home.
Is it legal to grow hemp at home in Mississippi?
No. It is illegal to grow hemp as an industrial crop, and it is illegal to grow hemp for privately for personal use. The only organization that can legally grow hemp in the State of Mississippi is the University of Mississippi.
Where can I buy hemp in Mississippi?
Because hemp remains unregulated in Mississippi, many consumers opt to purchase high quality CBD hemp flower and full spectrum CBD oil online.
If you are looking to buy CBD in Mississippi, and in particular Cannaflower Products please visit
Sonny's Inc.
703 North Oak Ave.
Ruleville, MS 38771
Legality Wrap-Up
While it is one of the most heated topics, the State of Mississippi does honor the 2018 farm bill and the legality of all CBD products that contain less than 0.3% THC.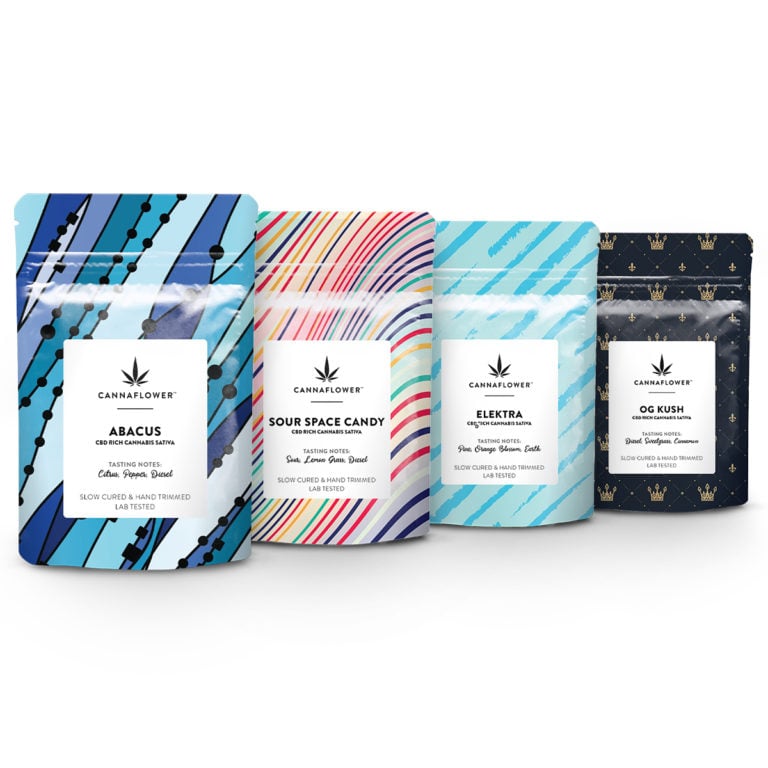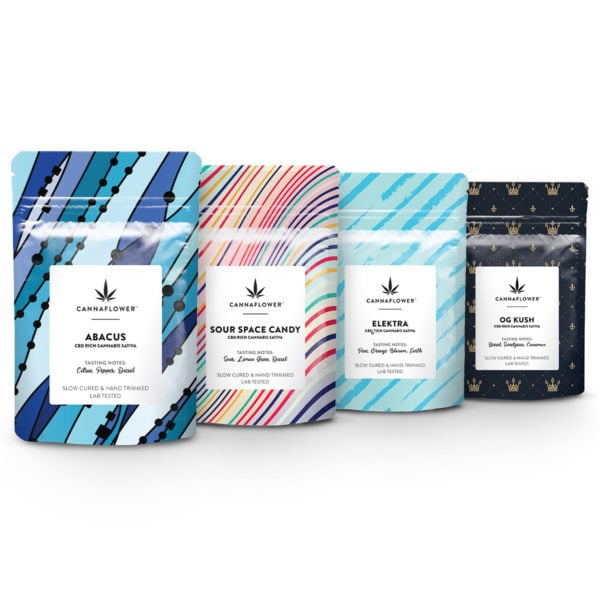 Discover your favorite new Cannaflower strain. This Taster's Menu is a great way to sample some of our most popular flower!