Alaska may not be as liberal as California, but it has some of the nation's most relaxed cannabis laws. Indeed, ever since 2015, adults from Anchorage to Juneau could legally enjoy lighting marijuana joints. That's two years before the federal government legalized CBD hemp flower!
Although Alaska has a chill stance on recreational cannabis, its hemp laws aren't set in stone. While it's not illegal to buy CBD in Alaska, lawmakers are putting the finishing touches on the state's hemp flower program. As legislators work to finalize Alaska's labeling procedures, they urge customers to be careful when buying CBD products.
As long as Alaskans buy from reputable hemp vendors like Cannaflower, they shouldn't fear legal hassles. Cannaflower sends all of our delicious strains to third-party labs to verify there's less than 0.3 percent THC. For more details on Cannaflower's quality standards, please feel free to read through this FAQ page.
Alaska CBD Laws Before The 2018 US Farm Bill

Alaska has a long and complicated history with regards to cannabis legalization. In fact, you could trace Alaska's cannabis history back to 1975 when the state decriminalized marijuana possession. Throughout the 1980s, Alaska continued to reduce the penalties for small marijuana possession and use.
However, a few high-profile marijuana raids led to a slight backlash in 1990. According to the Alaska Marijuana Criminalization Initiative, cannabis possession reverted to a misdemeanor charge.
Interestingly, Alaskans took a more liberal stance in 1998 after passing the Alaska Medical Marijuana Initiative. Sometimes called Measure 8, this law charged the Department of Health with overseeing the new medical marijuana program.
In 2014, Alaskans passed Measure 2, which legalized the sale, use, and possession of adult-use recreational cannabis. Since 2015, anyone over 21 in Alaska could legally buy cannabis from a state-approved dispensary. Currently, Alaska's Alcohol & Marijuana Control Office oversees the licensing and taxation of recreational cannabis.
Alaska Hemp Laws After The 2018 US Farm Bill

Interestingly, hemp flower wasn't immediately legalized after Alaska passed Measure 2. Indeed, it wasn't until 2018 that Alaska formalized its stance on CBD hemp with Senate Bill 6. Under this new law, hemp was classified as a variant of the Cannabis sativa genus with ≤ 0.3 percent THC. Senate Bill 6 also authorized Alaska's Division of Agriculture to put together an industrial hemp cultivation program.
If you want to get super technical, Alaska only allows vendors to sell locally-produced and tested CBD products. However, that hasn't stopped local shops from importing CBD goods. Plus, since CBD hemp is federally legal, most police units aren't all that interested in prosecuting vendors for selling hemp-derived goods.
Although the Alaska Department of Law issued a consumer warning on CBD products, it didn't outright say hemp flower is illegal. While Alaskan authorities haven't analyzed most of the products on store shelves, it's OK for residents to purchase them.
Alaska Hemp Regulations FAQs

So, Is It Legal To Grow CBD Hemp Flower In Alaska? 
Alaska's Division of Agriculture now accepts applications from farmers who want to cultivate industrial hemp. Anyone could fill out a form on the Division of Agriculture's Industrial Hemp page and send it electronically.
Like most other states, Alaska requires prospective farmers to submit a criminal background check and list detailed info about their grow operation. Authorities could also test your hemp crop at any time to ensure there's ≤ 0.3 percent THC.
Currently, the fee to apply for a new hemp grower license in Alaska is $100. Afterward, you will have to pay $50 per year to renew your application.
If you're interested in applying for a hemp grower license in Alaska, be sure to check out The Division of Agriculture's official Industrial Hemp page.
Is It Legal To Sell CBD Hemp Flower In Alaska?
There's no law barring vendors from selling high-CBD hemp flowers in Alaska. Although Alaska prefers businesses to sell hemp flower produced in-state, there's no restriction on selling hemp-derived goods from other territories.
If you are going to market hemp flowers in your store, be sure to verify there's ≤ 0.3 percent THC. Professional-grade hemp flower should always come with an easy-to-read third-party lab analysis.
Is It Legal To Buy CBD Hemp Flower In Alaska?
Alaskans over 21 shouldn't have an issue purchasing CBD hemp flower from a dispensary or smoke shop. However, since Alaska's hemp cultivation program is relatively new, it might be challenging to find locally-grown strains in brick-and-mortar locations. Thankfully, Alaskans could also order hemp strains from online retailers like Cannaflower.
Over the past few years, we've sent countless artisan-grade hemp buds to customers throughout the USA. If you're interested in ordering hemp buds from Cannaflower, we suggest browsing our catalog on this webpage.
FYI: there currently aren't any possession limits on CBD hemp flower. However, Alaska only allows adults to buy one ounce of recreational marijuana or seven grams of concentrate per day.
While these possession limits don't apply to hemp-derived goods, it may be useful for residents to understand the existing regulations.
Is It Legal To Smoke CBD Hemp Flower In Alaska?
As long as you smoke your CBD hemp flower far from public view, you're not breaking any rules in Alaska. Like other states with recreational marijuana laws, Alaska only allows people to smoke cannabis in private residences or approved dispensaries. Even though hemp flower isn't the same as marijuana, it looks, smells, and tastes remarkably similar—hence, you could get in trouble if you're caught with hemp flower outdoors.
Also, please remember cannabis is illegal on federal territory. Once you step into one of Alaska's many state parks, you have to abide by the federal law. Since marijuana is federally banned, you will face significant legal repercussions if park rangers catch you smoking hemp.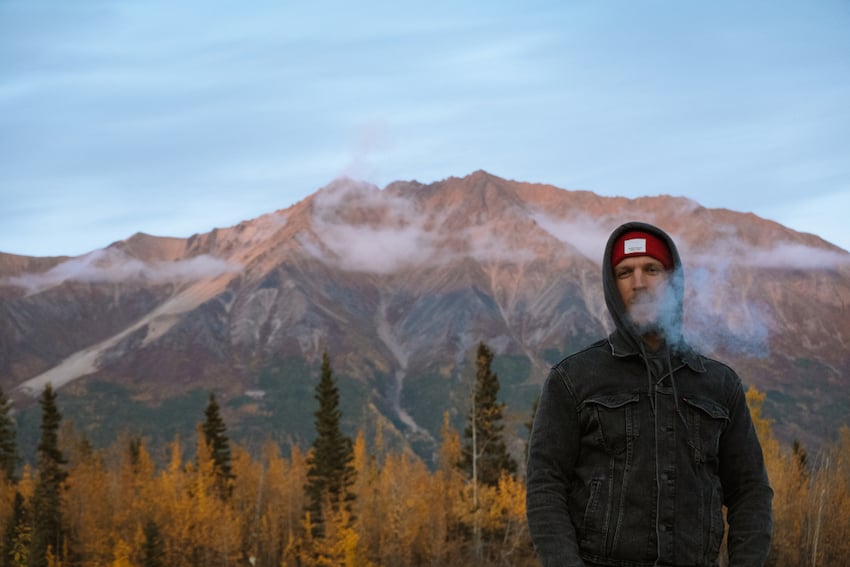 Is It Legal To Grow CBD Hemp Flower At Home In Alaska?
Officially, you need a hemp grower's license from Alaska's Division of Agriculture to cultivate hemp indoors. However, the state now allows residents over 21 to grow up to six immature marijuana plants far from public view. Only three of these plants should be in the flowering stage at any given time.
There's no word on whether hemp flower is included in this new statute. So, if you choose to grow high-CBD hemp indoors, you'll be operating in a legal grey area. People who feel comfortable taking this risk should never grow more than six plants at a time.
Where Could I Buy CBD Hemp In Alaska? 
Since Alaska's recreational cannabis market is relatively old, it's easy to find dispensaries in big cities like Anchorage. On the downside, since Alaska's hemp cultivation program is relatively new, it may be hard to find high-CBD hemp cultivars. Plus, since most of Alaska is rural, it may be difficult for some residents to drive to their local dispensary.
Thankfully, Alaskans could also order high-quality CBD from online sites like Cannaflower. Based in Vermont, Cannaflower ships the finest artisan-grade hemp flower to all 50 states. Whether you're into relaxing indicas or stimulating sativas, we have something to suit your CBD preferences. Be sure to review our entire hemp flower catalog if you want the best buds in the business.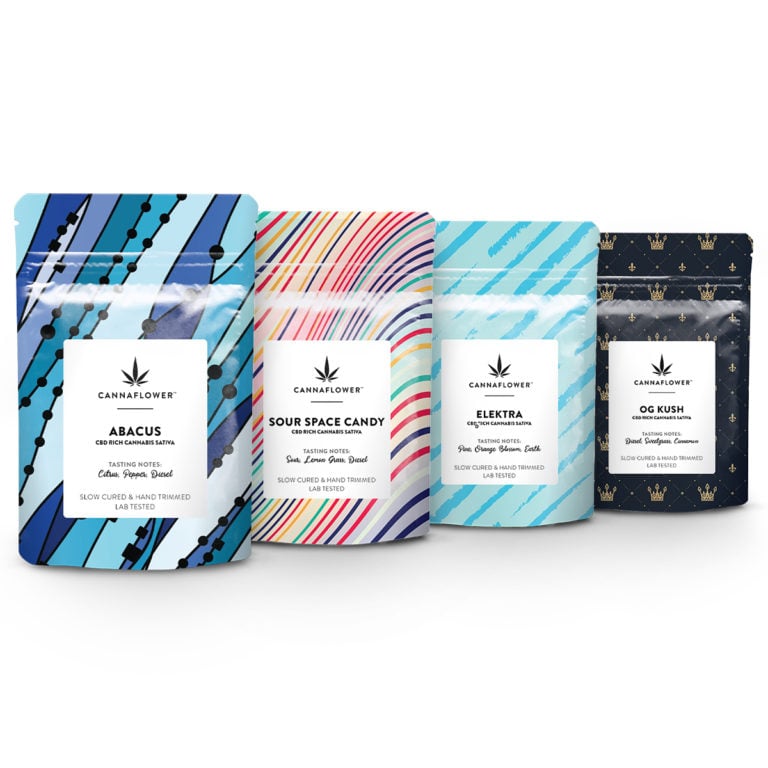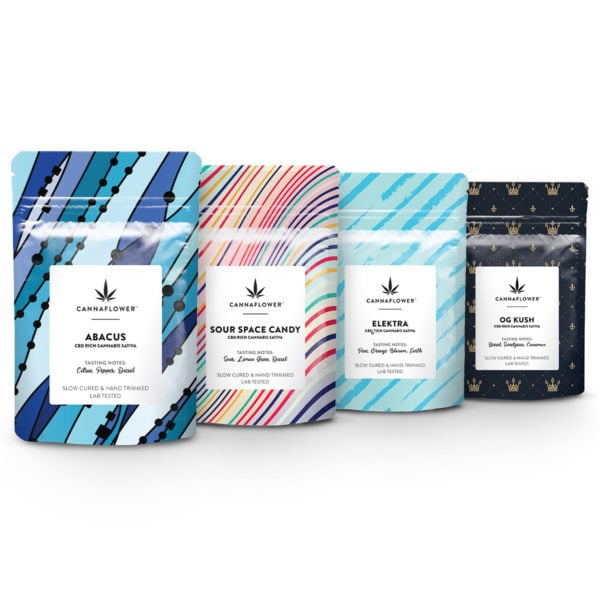 Discover your favorite new Cannaflower strain. This Taster's Menu is a great way to sample some of our most popular flower!