When most people think of hemp, they picture industrial uses like rope and fabric or health foods like hemp seed oil. But what many don't know is that smoking hemp flowers has been a favorite pastime in cultures around the world for centuries. After Congress passed the 2018 Farm Bill and we're finding out more every day about the benefits of CBD, smokable hemp flower is experiencing a much-deserved renaissance in popularity.
High-CBD hemp pre-rolls offer one of the most convenient ways to check out this trend for yourself.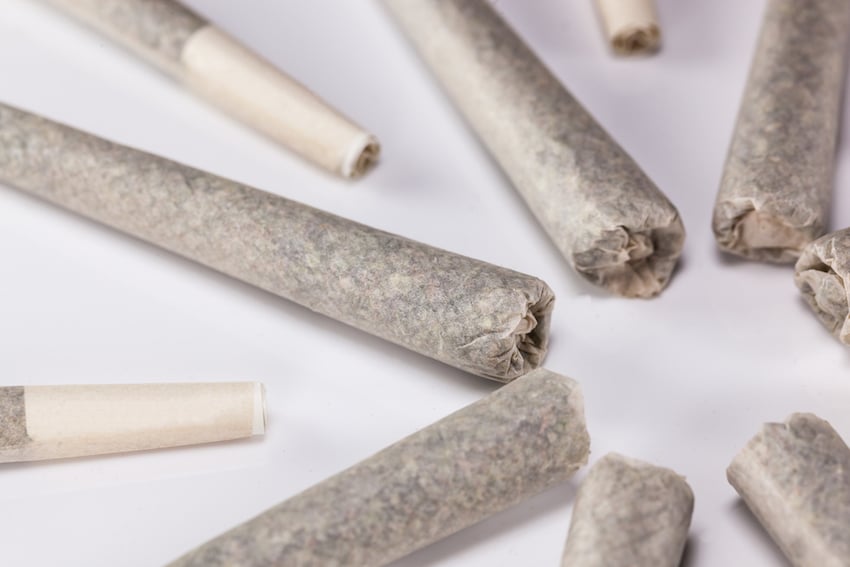 What Are Hemp Pre-Rolls?
Hemp pre-rolls are similar to a cigarette or a joint. Except with CBD pre-rolls, you won't have to worry about all the harmful chemicals in commercial tobacco or the intense psychoactive properties of THC-rich cannabis. Cannaflower's CBD pre-rolls contain only pure, organic CBD flowers with less than 0.3% THC. You'll never need to be concerned about unwanted intoxication or paranoia with CBD pre-rolls.
With hemp pre-rolls, consumers can enjoy a sense of calm tranquility without having to worry about chemical pollutants or unwanted intoxicating effects. Moreover, hemp pre-rolls provide many people with a relaxing and delicious way to get the benefits of CBD (besides staple products like CBD oil).
Why Are Hemp Pre-Rolls Becoming So Popular?
Smoking high-CBD hemp flower is one of the fastest ways to feel the effects of CBD. Smokable hemp flower is becoming increasingly popular among three primary demographics:
People trying to quit smoking: Smoking hemp pre-rolls gives tobacco users a safer alternative to commercial cigarettes. Organic hemp joints are free of harmful additives, and CBD pre-rolls aren't physically addictive like nicotine-containing cigarettes. Hemp pre-rolls can mimic the feeling of smoking a regular cigarette and provide the calming effects of CBD to reduce nicotine cravings.
Seasoned cannabis smokers: Herb-lovers can enjoy the familiar taste of cannabis without being overwhelmed with the intoxicating effects of today's high-THC marijuana hybrids. Additionally, traditional cannabis consumers who live in states where recreational cannabis remains prohibited can enjoy the familiar flavors of some of their favorite strains without fear of legal repercussions.
Millennials: Millennials are the first generation to live in a world without rampant tobacco ads. They also grew up seeing warnings on cigarette packages. The most health-conscious generation to date, millennials are looking for alternative ways to relax instead of smoking tobacco.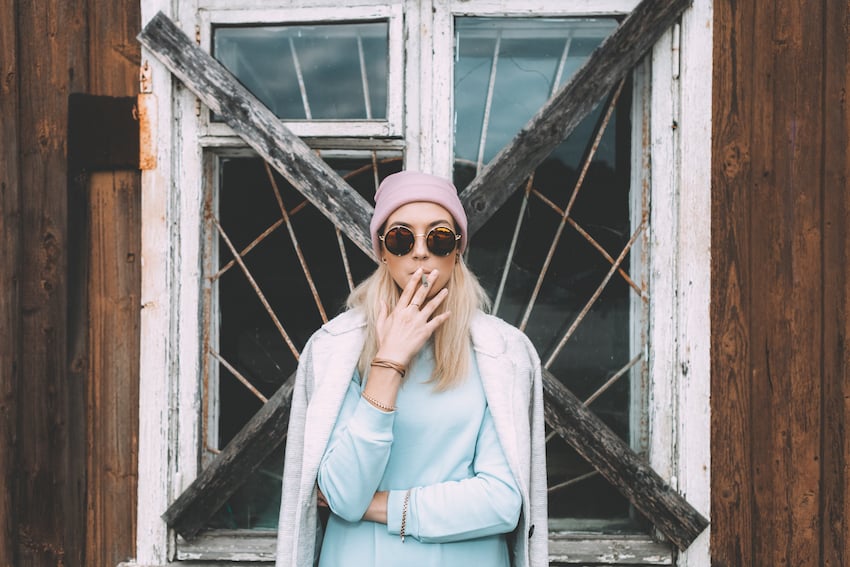 Benefits of Smokable Hemp Flower and Hemp Pre-Rolls
Smokable hemp flowers and CBD pre-rolls provide a wide variety of therapeutic and other practical benefits.
CBD May Enhance General Well-Being
Cannabidiol (CBD) has the ability to affect the functioning of our body's endocannabinoid system. The endocannabinoid system (ECS) is a network of receptors that plays a role in several vital biological systems. CBD may aid our ECS by boosting our natural cannabinoids and interacting in various manners with endocannabinoid receptors in our immune and central nervous systems.
Although much more research is needed to fully understand how CBD works, recent studies have concluded that CBD has many potential health benefits, such as:
Powerful antioxidant capabilities
Reducing inflammation
Helping to regulate sleep cycles
Providing a sense of calm and relieving tension
Easing aches and pains
The Entourage Effect
One of the biggest advantages of smoking organic hemp pre-rolls and other high-CBD hemp flower products is the ability to take advantage of the entourage effect. The entourage effect is a holistic effect that occurs when all of the beneficial compounds in hemp plants work together. Full-spectrum oils and edibles give consumers the benefits of the entourage effect, but tinctures and gummies take much longer to kick in. Edibles and oils must be processed through the digestive system before hitting the bloodstream.
Convenience
With hemp pre-rolls, you don't need to take the time to grind the hemp and roll a joint or pack a bowl. Hemp pre-rolls are discreet and ready to enjoy whenever you need them. However, if you prefer to roll your own or make edibles, Cannaflower offers a wide selection of loose premium hemp flowers.
Hemp Pre-Rolls Are Winning Over Tobacco Smokers
More and more consumers are turning to smokable hemp flower and hemp pre-rolls to quit smoking tobacco. One study, conducted by the Brightfield Group, found that out of its 5000 participants, over 24% were using CBD products to help them quit smoking tobacco. Out of that group, at least 42% successfully quit smoking tobacco with the aid of smokable hemp flowers.
Typical tobacco smoke contains a host of dangerous substances, such as:
Lead
Formaldehyde
Hydrogen cyanide
Benzene
Arsenic
Ammonia
With an ingredients list like that, it's no wonder that consumers are switching from tobacco to hemp pre-rolls.
Guide to Choosing Hemp Pre-Rolls
There are several important factors you'll need to consider when you're selecting hemp pre-rolls.
Growing and Harvesting Methods
The best hemp pre-rolls come from small farms that adhere to organic growing methods. Cannaflower's small family farm allows us to give each hemp plant the utmost care from seed to harvest. You can't get this kind of premium quality from large, industrial operations.
At harvest time, each one of our hemp plants is slow-dried and cured for a full 60 days. Our carefully hand-trimmed buds ensure that our pre-rolls give our customers the smoothest smoke possible. Large hemp farms that practice machine trimming leave sugar leaves and other filler on the buds, making for a harsher smoking experience.
The type of paper used to wrap hemp pre-rolls also makes a big difference in the quality of the smoke. Some brands use thick wood-pulp paper that distracts from the flavor of the hemp. Here at Cannaflower, we wrap each of our premium CBD pre-rolls in the finest organic hemp paper, so all you'll taste is the pure flavor of delicious hemp.
Hemp Pre-Roll Strains
Different strains of hemp pre-rolls have distinct terpene profiles and cannabinoid contents, which affect the flavor, aroma, and effects. As with food and fine wine, every person has individual tastes when it comes to hemp strains. In general, sativa-dominant hybrids impart more energetic effects and may be best for daytime use. Indica-dominant hemp pre-roll varieties make excellent choices for winding down in the evenings. Some of our hemp pre-roll strains include:
We've also customized some of our favorite strains into trademark blends so that you can choose the best hemp pre-rolls for the effects you desire.
The world's best hemp pre-rolls straight to your door.