Effects on the Body
Many consumers celebrate CBD (cannabidiol) flower for its benefits and uses. Often praised for its ability to soothe without psychoactive effects, CBD rises each day in popular status and consumer markets. CBD users attribute much of their physical relief to this flower.
Marijuana is another genetic expression of cannabis. The THC (tetrahydrocannabinol) found in Marijuana has been said to have psychoactive side effects. Many say that THC may increase appetite as well as stimulate moments of paranoia and anxiety for a percentage of users. These elements stand as a few of its major differences compared to CBD flower. However, THC has been found to relieve pain, reduce nausea and anxiety, and ease migraines like CBD. (Source: Healthline)
Aroma and Appearance
Both hemp flower and marijuana have similar, distinct smells. They are also visually similar to the untrained eye. This can make it very difficult to tell the products apart. (Source: Green Entrepreneur)
Genetic Makeup
Both hemp flower and marijuana have structural differences:
THC Content
While Marijuana is bred to contain up to 30% THC, legal hemp does not contain more than 0.3% THC.
Same Plant, Different Uses:
Both CBD Flower and Marijuana come from the same genus, Cannabis. (Source: Trusted CBD Oil)
2018 Farm Bill
The 2018 Farm Bill legalized the production of hemp and listed the product as a covered commodity under crop insurance. It was also an influencer of streamlining the process for developing hemp policies. (Source: American Farm Bureau Federation)
Marijuana Legalization
While Marijuana remains illegal at a federal level, there are a handful of states that have legalized recreational use.
(Map Key from darkest to lightest: Legalized, Medical and Decriminalized, Medical, Decriminalized, Fully Illegal) (Source: DISA)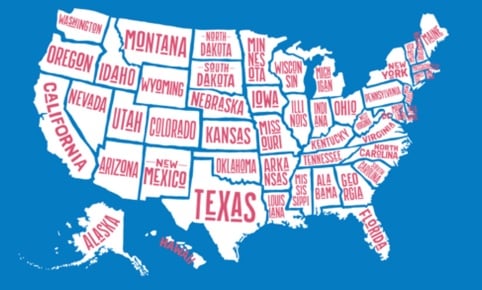 CBD Hemp Flower Legality
With the passing of the 2018 Farm Bill, smokable CBD hemp flower was made legal in the United States. In order to maintain its legal status growers must adhere to these regulations:
– Must be HEMP derived CBD
– Must contain less than 0.3% THC
– Must adhere to shared state-federal regulations
– Must be a properly licensed grower
(Source: CBD Origin)
While consumers contribute to the rise in popularity for CBD flower, the extent of its benefits are still rich ground for further research. Personal accounts surge in favor for the non-psychoactive experience found in low-THC cannabis. It's easy to see the demand for this legal CBD experience continue to grow and expand.
Begin your journey of discovery with three of our most popular strains.
Order today and receive a $20 gift card toward your next purchase.
BUY NOW
Sources: