Would you like a little CBD on top of your Rhode Island clam cake? If so, you're in luck! Ever since 2019, hemp-derived CBD products have been legal in the Ocean State. Whether you're visiting the mansions of Newport or chilling at WaterFire Providence, you can legally buy, sell, and use CBD while in Rhode Island.
Although Rhode Island has no problems with hemp-derived CBD, please remember that recreational weed is not legal here. If you're going to use one of Cannaflower's CBD hemp flowers, you must stay indoors. Smokable hemp may not be "illegal," but it's easy for RI cops to mistake it for marijuana.
Rhode Island Hemp Laws Before The 2018 US Farm Bill

For much of the 20th century, Rhode Island had some of the nation's strictest anti-cannabis laws. However, as medical marijuana became more mainstream, Providence lawmakers began to relax their stance on this herb. 
Indeed, in 2005, Rhode Island's Medical Marijuana Act gained massive support in the House and Senate. Although Gov. Donald Carcieri rejected this bill, S0710 passed through Congress yet again and became law in 2006. 
Today, Rhode Island residents who have a doctor's approval could apply for the state's MMJ Registry. The RI Department of Health now handles licenses for prospective patients and caregivers, while the Department of Business Regulation (DBR) governs medical dispensaries and cultivation sites. There are now at least three state-recognized medical dispensaries in Providence, Portsmouth, and Warwick.
In terms of hemp legislation, Rhode Island approved its first Industrial Hemp Pilot Program (aka RI H8232) in 2017. This new provision allowed registered farmers to grow low-THC hemp primarily for research purposes. Just like the 2014 US Farm Bill, RI H8232 defined hemp as containing ≤ 0.3 percent THC.
Rhode Island Hemp Laws After The 2018 US Farm Bill

One year after the 2018 US Farm Bill passed, Rhode Island legislators fully opened their doors to recreational CBD. As of 2019, adults in Rhode Island could buy, use, and sell products with traces of hemp-derived CBD. 
Unlike a few other states, Rhode Island doesn't have specific restrictions on CBD goods like edibles or infusions. As long as there's ≤ 0.3 percent THC, any hemp product is OK in Rhode Island.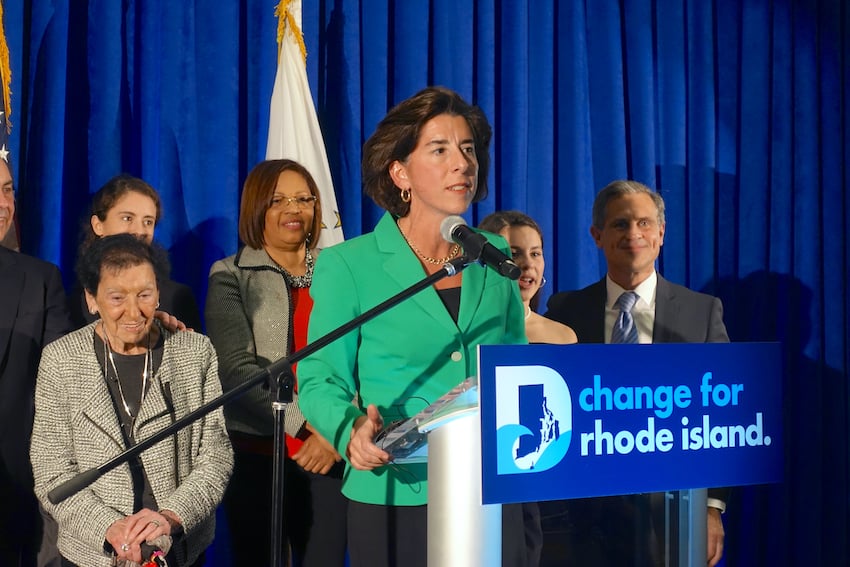 Rhode Island Hemp Regulations FAQs

So, Is It Legal To Grow CBD Hemp Flower In Rhode Island?
Any Rhode Island farmers who want to plant a few acres of hemp must get in touch with the RI DBR. Under Rhode Island's Hemp Pilot Program, the DBR handles licensing for hemp growers and handlers. The DBR is also responsible for ensuring all hemp grown in Rhode Island meets the state's standards for purity and potency.
The DBR now has an online portal where residents could review and upload application paperwork. Currently, the fee to apply for a hemp grower's license is $250. RI farmers will also have to send detailed info of their grow space, business disclosures, and a criminal background check.
To find out more about RI's Industrial Hemp Program, be sure to visit the DBR's official website. You could also send inquiries to RI's Office of Cannabis Regulation at the following address: 
560 Jefferson Blvd., Ste. 204
Warwick, RI 02886 
Attn: OCR.
Is It Legal To Sell CBD Hemp Flower In Rhode Island? 
Selling CBD hemp flowers doesn't go against Rhode Island's statutes. However, RI vendors must verify their hemp strains have ≤ 0.3 percent THC. Unfortunately, marijuana and hemp look incredibly similar. The only way people could tell the difference between these cultivars (besides smoking them!) is to see a thorough lab report.
FYI: Cannaflower sends our high-CBD strains to third-party labs for accurate cannabinoid screenings. Our lab analyses also test for heavy metals and potential contaminants to ensure our hemp is as pure as humanly possible. You could find all of our latest lab findings on this webpage.
Is It Legal To Buy CBD Hemp Flower In Rhode Island? 
As long as you're buying strains with ≤ 0.3 percent THC, you can purchase CBD hemp flowers in the Ocean State. It's also legal for Rhode Islanders to buy CBD hemp nugs from reputable online shops like Cannaflower. 
If you're concerned about privacy, please remember that Cannaflower wraps all of our products in super-stealthy packaging. We also double-bag our hemp buds to prevent any "suspicious odors" from sneaking out. You can find out more about our professional shipping standards on Cannaflower's FAQ page.
Is It Legal To Smoke CBD Hemp Flower In Rhode Island?
Rhode Island has no laws barring the use of high-CBD hemp flowers. So, as long as you smoke Cannaflower's strains in a private residence, you shouldn't get in trouble with the law. 
The only reason we say "shouldn't" is due to RI's strict laws against recreational weed. Although hemp and marijuana are different substances, there's no way for cops to tell the difference on sight. Please never smoke or vape CBD hemp flowers off of your property. 
Please keep in mind that Rhode Island decriminalized the possession of less than one ounce of marijuana flower. If you're caught with below one ounce of hemp flower, it's possible police could charge a $150 fine. Anything above one ounce could be considered a misdemeanor or a felony. So, if you're keeping a stash of CBD flower at home, it's best to tuck it away in a safe, discreet (e.g., a locked safe).
Can I Grow CBD Hemp Flower At Home In Rhode Island?
Currently, only patients and caregivers on Rhode Island's MMJ Registry could grow cannabis on their property. If you have a RI MMJ card, you could grow up to 12 cannabis plants at a time. However, this law doesn't specify at-home hemp cultivation.
Until there's more specific guidance on growing hemp at home, you should avoid planting these seeds on your property. If you're serious about cultivating hemp in Rhode Island, you have to apply for a state-approved license.
Where Can I Buy CBD Hemp Flower In Rhode Island? 
Now that CBD is more widely accepted in Rhode Island, it's getting easier for customers to find hemp-derived goods in vape shops and alternative nutrition stores. However, since Rhode Island doesn't allow recreational weed, it may be tricky to find hemp flower strains in local stores. 
Thankfully, Rhode Islanders can legally purchase hemp strains on websites like Cannaflower. Formerly known as Berkshire CBD, Cannaflower has a fantastic assortment of high-CBD hemp strains, pre-rolls, and CBD oils. Whatever product you want, simply add it to your cart, check-out, and we'll ship it to your doorstep. There's no easier way to get high-quality CBD!
For more info on all Cannaflower has to offer, we'd recommend starting with our highly-reviewed hemp flower catalog.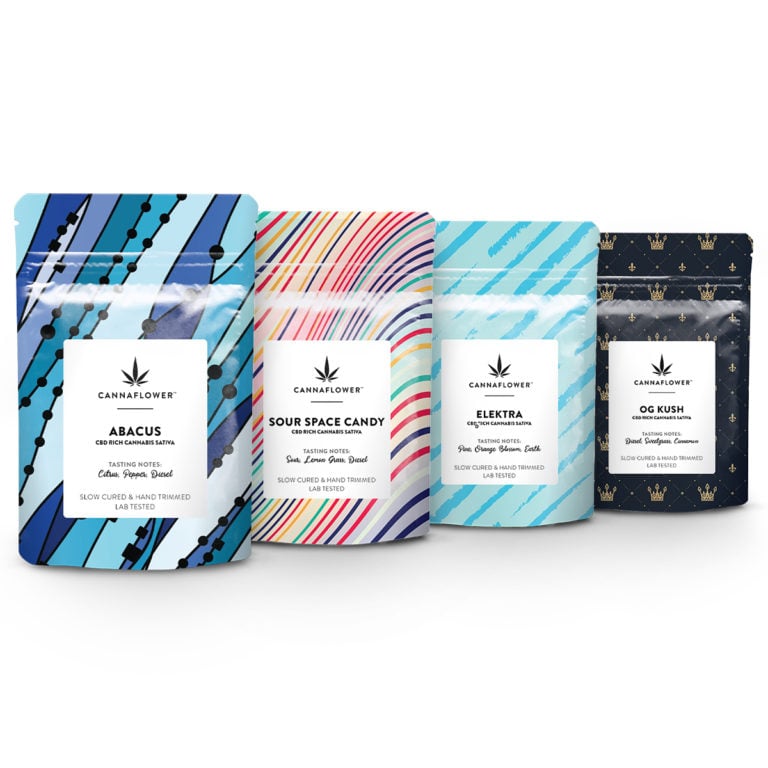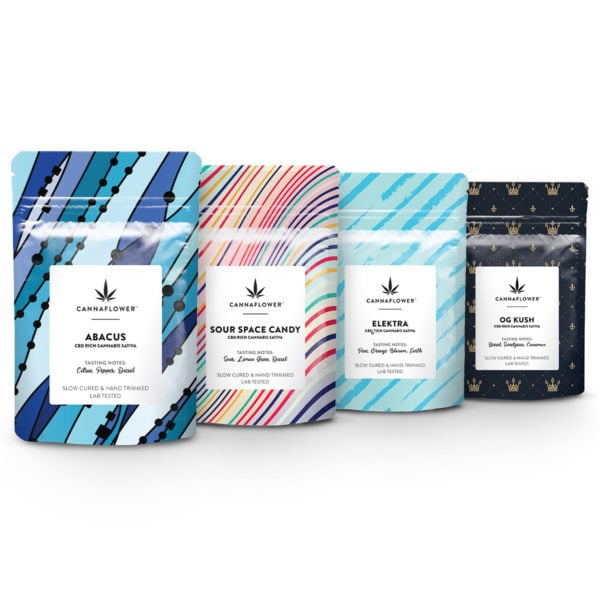 Discover your favorite new Cannaflower strain. This Taster's Menu is a great way to sample some of our most popular flower!