There's been a ton of talk recently about New Jersey's back-and-forth battle for legal recreational cannabis. While marijuana's status in the Garden State is still up in the air, there's no question about CBD hemp's legality. In fact, New Jersey was one of the nation's first states to apply for an industrial hemp cultivation program. Plus, shortly after the 2018 US Farm Bill passed, Trenton legislators legalized all hemp-derived goods with ≤ 0.3 percent THC.
While CBD fans can enjoy Cannaflower's products in New Jersey, there are a few precautions they should know about. Since recreational cannabis remains tightly regulated, New Jersians need to exercise discretion when lighting our delicious hemp buds.
New Jersey Hemp Laws Before The 2018 Farm Bill

With a last-minute signature, Former Governor Jon Corzine sneakily kick-started New Jersey's first foray into legal marijuana. Corzine's 2010 bill formally inaugurated New Jersey's Medical Marijuana Registry under the Department of Health. However, once Corzine left his office in Trenton, incoming Governor Chris Christie put the brakes on this new program. It wasn't until 2012 that New Jersey residents could legally add their names to the state's MMJ registry.
Over the years, medical marijuana has become increasingly relaxed in the Garden State. Although patients can't grow weed at home, they can legally buy marijuana products from state-approved Alternative Treatment Centers. Medical marijuana patients could also hire a licensed caretaker to purchase and transport their cannabis.
New Jersey's Department of Health now includes the Division of Medicinal Marijuana. You could learn more about the state's medical marijuana policies on this official link.
In terms of hemp legislation, New Jersey approved industrial hemp cultivation for research purposes under the Agricultural Act of 2014. This policy basically copied DC's 2014 US Farm Bill, which also allowed the cultivation of low-THC hemp for university-backed research programs.
New Jersey Hemp Laws After The 2018 Farm Bill

New Jersey cemented its stance on industrial hemp a few months after President Trump signed the 2018 US Farm Bill. In line with the new federal standards, New Jersey passed its hemp guidelines in 2019's Assembly Bill 5322. Under this new law, hemp-derived commercial goods with ≤ 0.3 percent delta-9 THC became legal in the Garden State. AB 5322 also established New Jersey's hemp cultivation and licensing protocols.
Interestingly, a year before the US Government legalized hemp, New Jersey first reviewed a few proposals that would have legalized recreational marijuana. Although these efforts failed to pass the House and Senate, they set the stage for the 2020 cannabis referendum (aka Public Question 1). With almost 70 percent of the vote, this referendum formally established New Jersey's adult-use cannabis program.
Although adults in New Jersey should be able to buy legal weed, there's still great confusion in the State Capitol. Governor Phil Murphy has yet to sign the proposed recreational marijuana bill, and lawmakers are busily crafting revised versions of this law.
At this point, it's unclear how long it will be till New Jersians could legally buy, sell, and use recreational marijuana. Therefore, residents should treat marijuana as a Schedule I drug until there's further clarity from Trenton.
New Jersey Hemp Regulations FAQs

So, Is It Legal To Grow CBD Hemp Flower In New Jersey?
Farmers interested in cultivating hemp could apply for a license through New Jersey's Department of Agriculture (NJDA). Like hemp growing applications in other states, prospective farmers must supply the NJDA with a full criminal background check as well as detailed info on their growing expertise and farming site. The state may also inspect your hemp flower at any time to verify there's ≤ 0.3 percent THC.
Currently, the NJDA only accepts mail-in applications to this address:
New Jersey Department of Agriculture, Hemp Program
PO Box 330
Trenton, New Jersey 08625
There is a $50 non-refundable fee to apply for the NJDA's industrial hemp program. If you successfully pass NJDA's test, you will have to pay $300 plus $15 per acre of farmland each year to renew this license.
If you'd like to find the NJDA's official forms for industrial hemp cultivation, please check out this webpage.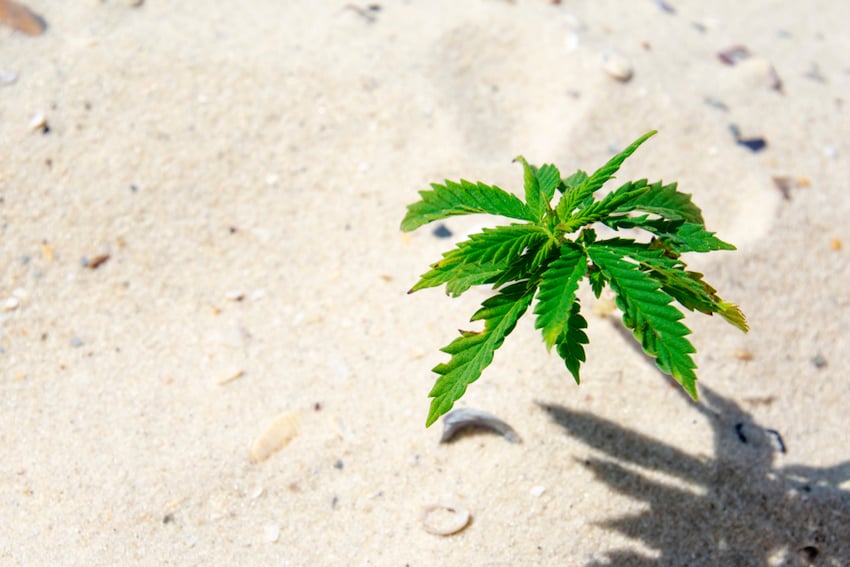 Is It Legal To Sell CBD Hemp Flower In New Jersey? 
Now that CBD hemp is legit in the Garden State, businesses shouldn't face persecution for selling high-CBD hemp flowers. We say "shouldn't" because New Jersey's cannabis laws are still in flux. Since illegal marijuana and legal hemp flower look remarkably similar, it's easy for police to mistake the two.
However, as long as store owners have third-party lab reports showing their hemp flower has ≤ 0.3 percent THC, they are technically in the clear.
Is It Legal To Buy CBD Hemp Flower In New Jersey?
New Jersey residents could buy CBD hemp flower both in-store and online. The only thing you need to be careful about is the THC percentage in your chosen strain. Always ask for third-party lab results that verify your hemp strain has ≤ 0.3 percent THC.
To ensure our customers' safety, Cannaflower always sends our organic hemp buds to third-party labs for extensive testing. Indeed, you could find a full list of our lab reports on this webpage. As you'll see, our farmers take great pride in cultivating the cleanest CBD hemp for a smooth, non-psychoactive smoking experience.
Is It Legal To Smoke CBD Hemp Flower In New Jersey?
As long as you smoke Cannaflower's CBD hemp inside a private residence, you shouldn't get into trouble with the law. New Jersey doesn't have specific bans on hemp smoking, which means these non-psychoactive buds are legal to use.
Although CBD hemp flower is technically legal in New Jersey, we wouldn't recommend smoking in public. Even if recreational marijuana gets legalized, it's likely you won't be able to smoke outdoors anyway. Since our terpene-rich hemp buds smell so similar to well-cured cannabis, they may raise a few eyebrows—especially if you're near a school or on federal grounds.
For a stress-free smoke session, please only use Cannaflower's delicious strains in the comforts of your home.
Is It Legal To Grow Hemp At Home In New Jersey?
At-home cannabis cultivation wasn't listed on AB 5322 nor Public Question 1. Therefore, indoor hemp cultivation remains illegal in New Jersey. The only way to legally grow hemp in New Jersey is to apply for an NJDA-approved grower's permit.
Where Can I Buy Hemp Flower In New Jersey?
Since New Jersey has a chill stance towards CBD, it's getting easier to find many hemp-related products in smoke shops, alternative healing centers, and even a few farmers' markets. However, since New Jersey doesn't have a robust dispensary program, it may be hard to find a huge assortment of flavors in today's market.
Thankfully, it's legal for New Jersey residents to purchase hemp strains on reputable websites like Cannaflower. Formerly known as Berkshire CBD, Cannaflower is one of America's most respected artisan-grade hemp companies. Whether you're looking for trichome-rich buds, convenient pre-rolls, or potent CBD oils, Cannaflower has the ideal product to calm your body and mind. Please check out our full range of CBD-rich strains on this link.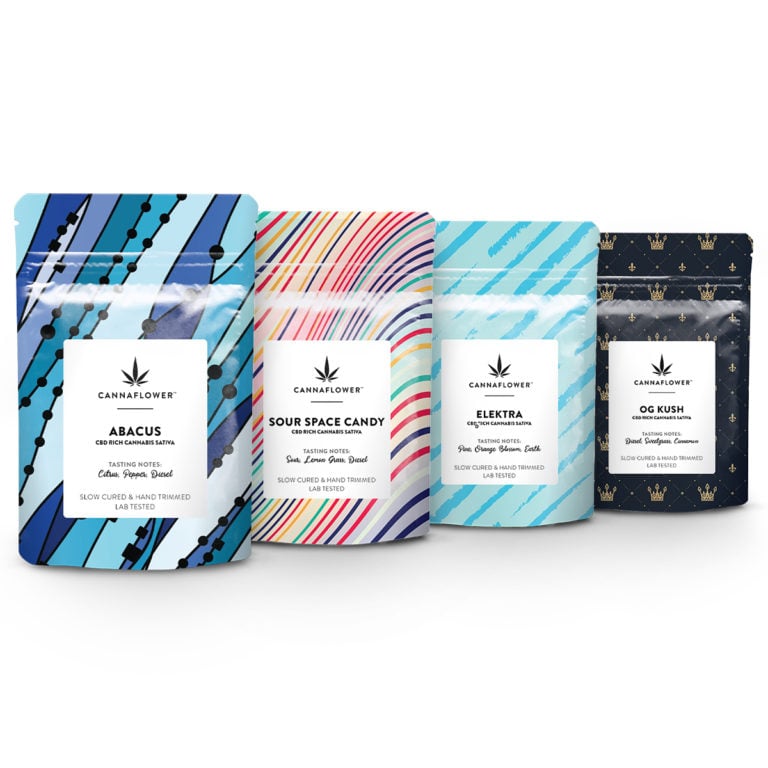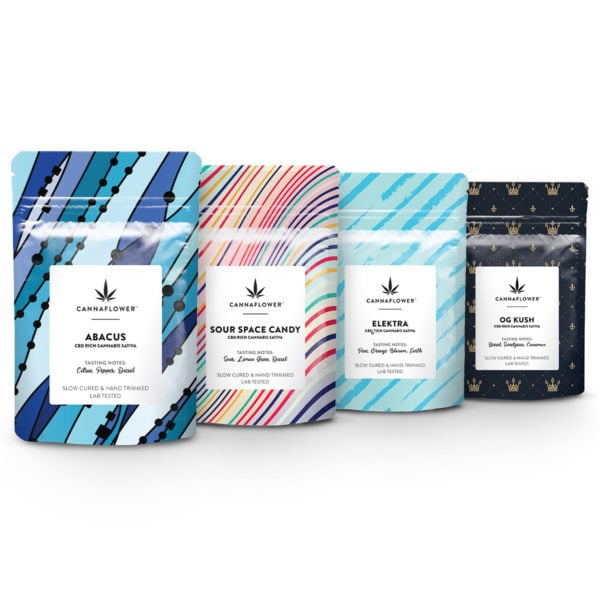 Discover your favorite new Cannaflower strain. This Taster's Menu is a great way to sample some of our most popular flower!