Of the many illustrious indica hybrids, Northern Lights remains the "brightest" name in the weed industry. No offense to OG Kush or Grape Ape, but NL has an almost mythic status in marijuana lore. Supposedly bred on an island in the Pacific Northwest, this sticky strain has become the iconic indica. Pot smokers who want to get super stoned are always satisfied with NL's hashy flavors and sedating effects. 
Northern Lights Strain Summary
• Allegedly created near Seattle in the 1970s.
• 100 percent indica strain.
• Mix of Afghani and Thai landraces.
• Average THC of 16 – 20 percent. • Voted "Best Indica" in 1989's High Times Cannabis Cup.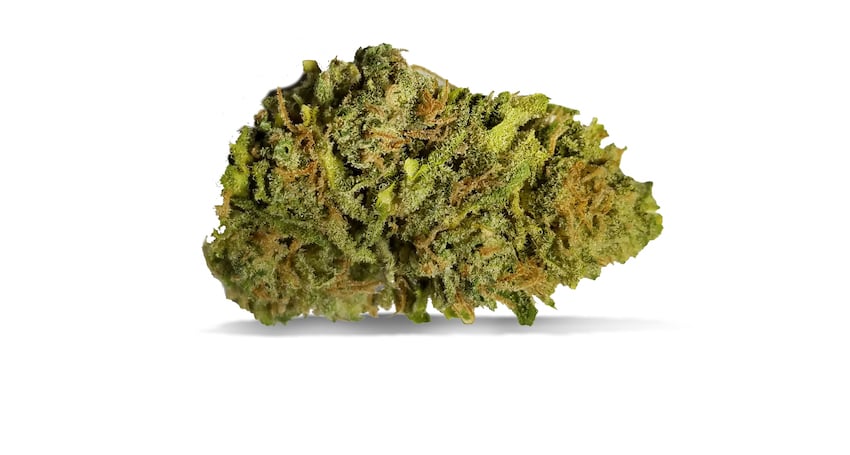 Northern Lights Origins
There's a lot of speculation surrounding Northern Lights' origins, but most stories begin near Seattle in the 1970s. Allegedly, a breeder called "The Indian" created the first Northern Lights genotype by combining various Afghani landraces. In the 1980s, this initial cultivar wound up in Amsterdam's iconic Sensi Seeds, where it gained further acclaim in multiple cannabis awards.
Most cannasseurs believe Sensi Seeds added some Thai landraces to the original Afghani-only Northern Lights. However, even with this Thai presence, NL is virtually 100 percent indica. From its tight nug structure to its sedating effects, Northern Lights is what every cannabis fan associates with indica cultivars.
People who have zero experience with THC-heavy strains shouldn't rush to try Northern Lights. Indeed, if you smoke Northern Lights before you're ready, it will probably put you to sleep in a few minutes.
It's far safer for new tokers to try indica-heavy hemp before graduating to Northern Lights. Be sure to check out Cannaflower's "Rest" hemp collection for a more soothing, CBD-forward experience.
What Does Northern Lights Taste Like?
Northern Lights is one of the earthiest strains you'll ever run across. If you're a fan of woods, pine, and musk, then Northern Lights will be right up your alley. The terpenes myrcene, beta-caryophyllene, and alpha-pinene are usually highly concentrated in NL buds.
Please be forewarned: Northern Lights tends to have a spicy, "hash-like" aftertaste. Indeed, it's quite common for tokers to use NL's resinous nugs to press hashish.
How Does Smoking Northern Lights Feel?
Please only smoke Northern Lights when you're ready to turn off your lights! NL's standard effects are what everyone associates with indica hybrids: body-heavy, sedating, and profoundly relaxing. After smoking Northern Lights, you won't feel like doing anything productive.
Although NL may be a godsend for insomniacs, it's not a great strain for work or party atmospheres. Tokers should always reserve their Northern Lights nugs for at-home use when they have all night to zone out. 
Sleep Tight With Cannaflower's CBD Hemp! 
Smoking CBD hemp may not "knock you out" like Northern Lights, but there's also no risk of adverse side effects. Customers who have zero experience with cannabis should start their journey with low-THC hemp strains. If you want to mimic Northern Lights' sedating effects, be sure to search for indica-heavy cultivars in Cannaflower's portfolio.
You can find a complete list of Cannaflower's artisan-grade hemp flowers on this link.