In the ganja community, "GDP" has nothing to do with economics. Instead of "gross domestic product," cannasseurs use "GDP" as shorthand for the indica hybrid Granddaddy Purple.
Well-known for its photogenic flowers, Granddaddy Purps is a Cali classic that's both sweet and sedating. Anyone looking for stress relief at the end of the day will have no complaints inhaling smooth & sugary Granddaddy Purple nugs.
Granddaddy Purple Strain Summary
• First bred in California by cannabis activist Ken Estes.
• A mix of Purple Urkle and Big Bud.
• 70/30 indica-to-sativa ratio.
• 19 – 23 percent THC.• Winner of Denver's 2015 High Times Cannabis Cup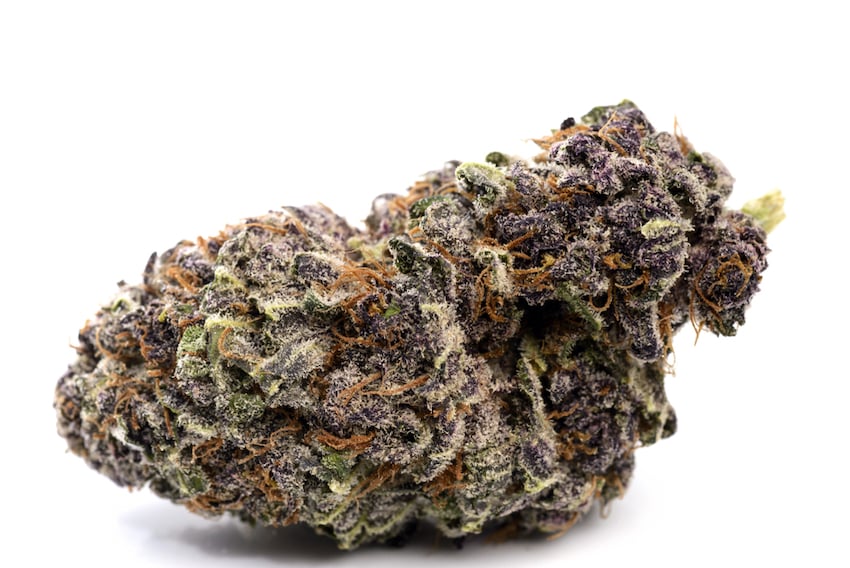 Grandaddy Purple Origins
Every Grandaddy Purple origin story involves the Cali-based doctor Ken Estes. After getting injured in a motorcycle crash, Estes turned to medical marijuana for relief. As Estes became more involved in the cannabis community, he began to tinker with at-home cultivation, which eventually led to the creation of Granddaddy Purple. To this day, Estes is deeply involved in the medical marijuana industry and leads the Granddaddy Purple Collective.
Most records suggest Estes created Granddaddy Purple with a combination of Big Bud and Purple Urkle. These parent strains give Granddaddy Purps a dense bud structure, deep violet pigment, and heavy indica percentage. The THC in Granddaddy Purps usually tops out around 23 percent, but average CBD is below 1 percent.
Unless you already have a strong THC tolerance, please don't experiment with strains like Granddaddy Purps. While the sweet flavors are inviting, the effects of GDP are way too strong for new tokers. For a safer smoking experience, it's best to investigate Cannaflower's low-THC indica hybrids. These hemp strains offer a sweet and relaxing experience without the risk of adverse side effects.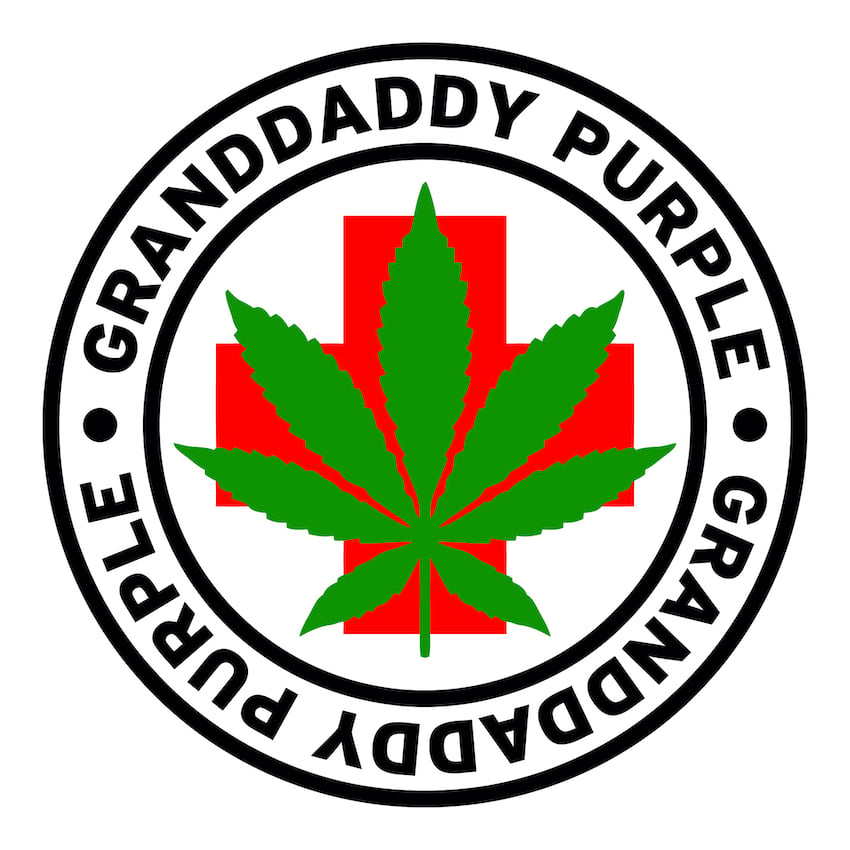 What Does Granddaddy Purple Taste Like?
Like most purple-hued phenotypes, Grandaddy Purps has a fruity flavor reminiscent of fresh grapes. It's also common for tokers to report tart terpenes like blueberry and cherry while smelling GDP nugs.
Just be forewarned: GDP usually has a harsh "hashy" aftertaste. Like any great Kush descendant, Granddaddy Purple has a moderate concentration of the spicy terpene beta-caryophyllene. If you're prone to coughing, you may want to keep some water nearby.
How Does Smoking Granddaddy Purps Feel?
Everyone who smokes Granddaddy Purps agrees it should only be enjoyed after dinner. However, that doesn't mean GDP doesn't have stimulating properties. Indeed, many new tokers are taken aback by Purps' profound psychedelic effects. The head buzz euphoria can be a bit disorienting if you're expecting a standard "couchlock" indica high.
As GDP's high progresses, you'll probably feel a full-body tingle that causes you to flop on your sofa. In high enough doses, Granddaddy Purple may induce sedation, so be sure only to use this strain when you've got plenty of time to relax.
Before Grinding GDP, Try Cannaflower's CBD!
Granddaddy Purple may be a famous MMJ strain, but new users should be careful before giving GDP a go. Even pot-smoking pros will tell you GDP isn't a strain you should mess around with. Even one hit of Granddaddy Purps could be enough to provoke paranoia.
If you've never smoked THC cannabis before, we'd recommend starting with one of Cannaflower's artisan-grade CBD hemp strains. Each of Cannaflower's lab-verified hemp hybrids and pre-rolls has ≤ 0.3 percent THC, so there's no need to fear getting "high."
Please click this link to find out more about Cannaflower's CBD-rich hemp flowers. You could also read our blog post on the "Benefits Of Smoking Indica Hemp" for more strain inspiration.