Sour Dog
$8.95 – $109.95
This uplifting anytime strain is a delightfully sour twist on a human's best friend.
Aroma
Citrus | Diesel | Sour


Sungrown
Hybrid
Energize
Sour Dog at a glance.
A charged sativa-dominant variation on two classics. This is a great uplifting strain for anyone looking for a heady burst of energy and inspiration. Perfect for the anytime flower enthusiast that is looking to get things done without missing a beat.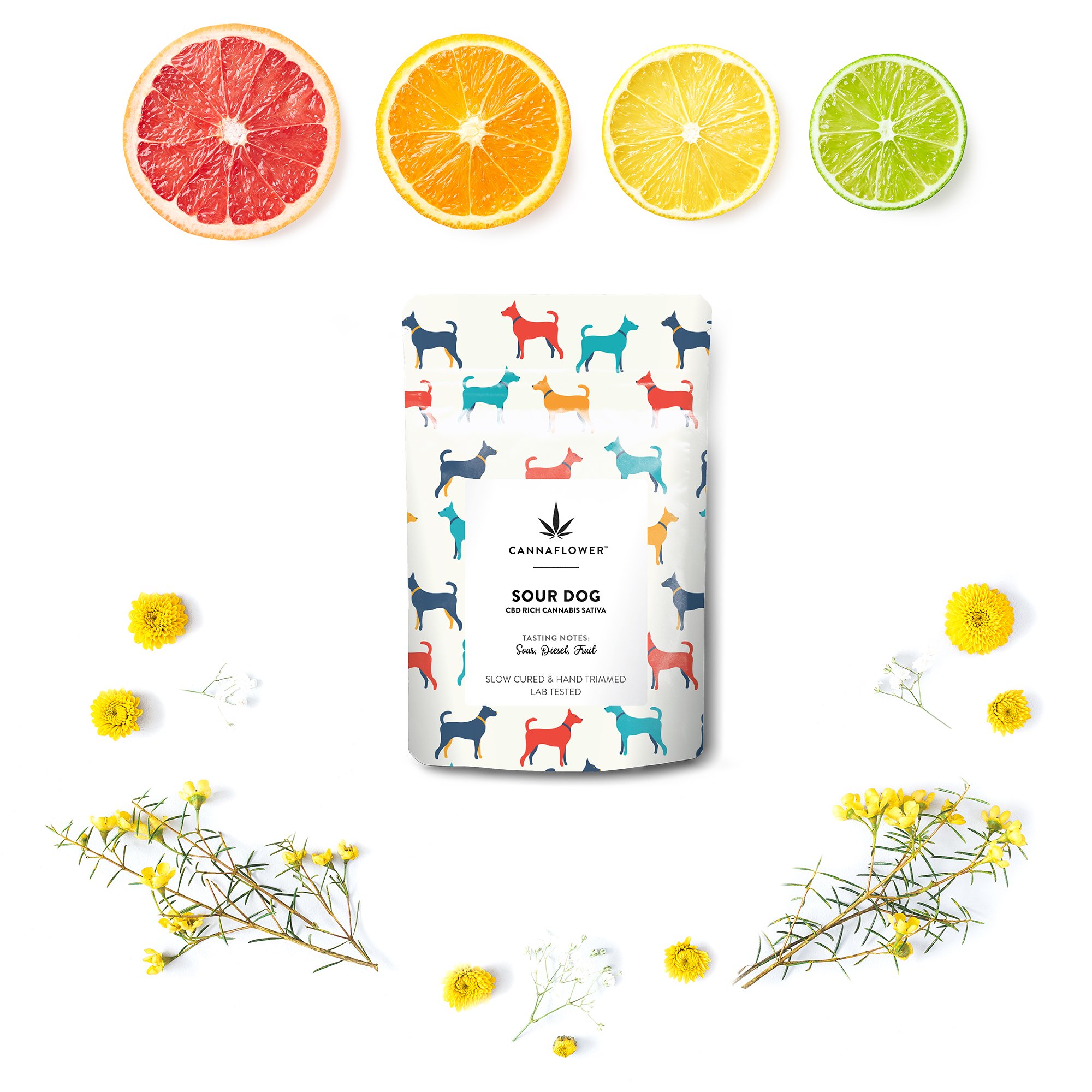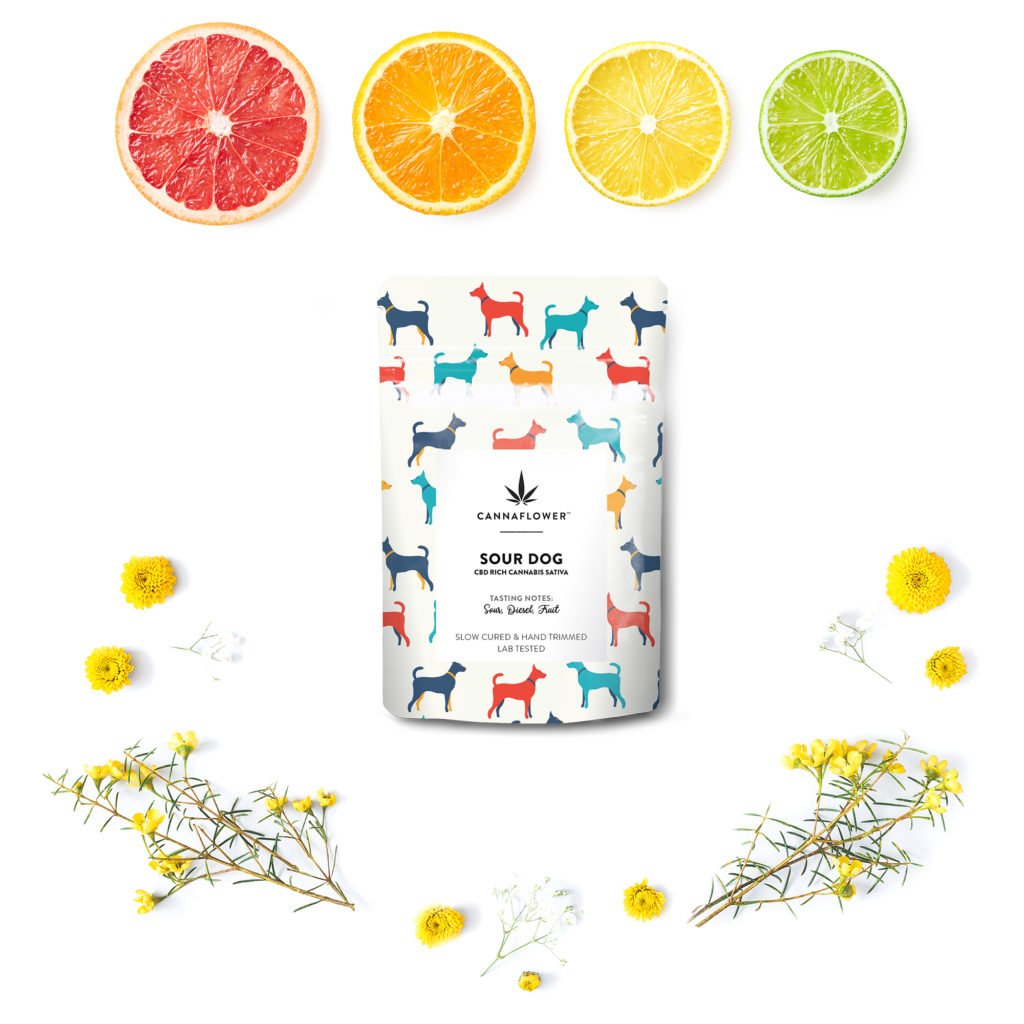 Why it's special.
This farm grown original cross of the ever-popular hemp strain Sour Space Candy and the storied cannabis strain Chemdawg, produces a wonderful new variation on two classics. With a nose and tasting notes that run heavy with both candy and diesel this is one strain that you can smell coming from around the corner.
Cannabinoid Breakdown
Cannabinoids interact with your endocannabinoid system. This system plays a role in regulating pain, stress, appetite, energy, sleep, fertility and many other physical processes.
*CBDA, CBGA and THCA are acidic precursors found in all raw cannabis. Once heated, the compunds transform into CBD, CBG and THC.
Terpenes Breakdown
Terpenes are botanical compounds responsible for the unique flavor and aromatic profiles of our flower. Together, with cannabinoids, terpenes play a leading role in defining the distinct therapeutic properties displayed in each strain.
Sour Dog Strain Review
Discover how crossing Sour Space Candy with the celebrated cannabis strain Chem dawg has created a flower growing in popularity by leaps and bounds. Explore why cannabis aficionados and new consumers alike are choosing Sour Dog as their faithful companion for all of their daytime adventures.
Bring Sour Dog home today.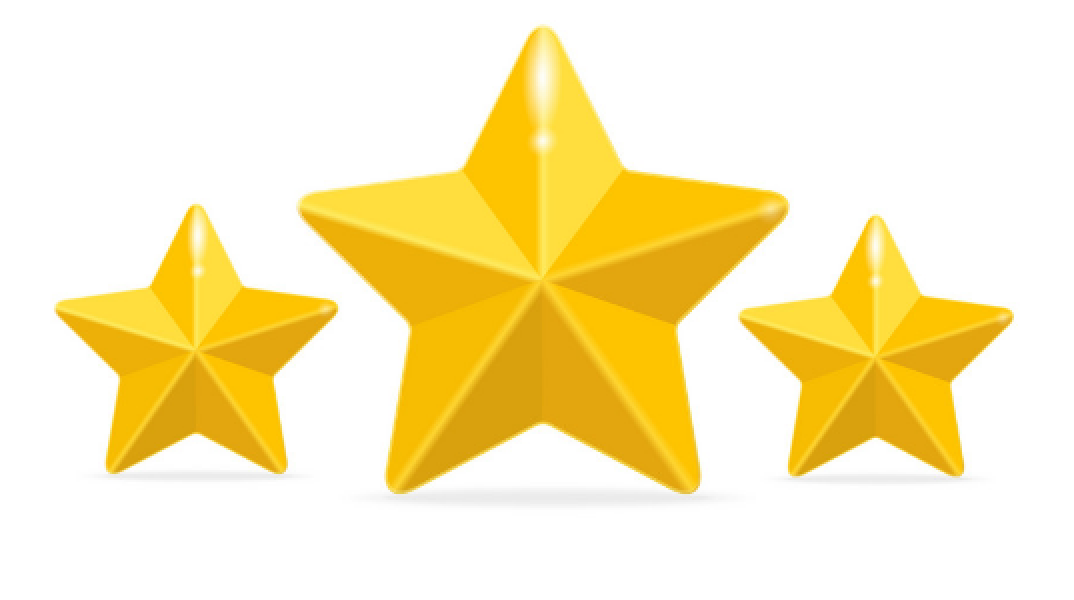 Sour Dog Reviews
We take the feedback from our community seriously. See what your peers are saying about our products and service.