Maine is most often associated with quaint lighthouses, untouched natural scenery, and juicy lobster rolls. However, did you know "Vacationland" is also one of America's most marijuana-friendly states? 
Even though Maine might not seem all that progressive, it has incredibly relaxed recreational and medical marijuana programs. Today, anyone over 21 in Maine could legally purchase and use cannabis from a registered dispensary. These lax cannabis laws spill over into the Evergreen State's recent hemp laws. Mainers who enjoy smoking Cannaflower's high-quality hemp buds have nothing to fear in this beautiful northeastern state. 
Just because hemp is legal in Maine doesn't mean there aren't standards you need to follow. Please review the latest cannabis statutes in your city before lighting one of Cannaflower's CBD hemp strains.
Maine CBD Laws Before The 2018 Farm Bill

Two years after California legalized the first medical marijuana program, Maine voters passed an initiative to establish their own MMJ department. Listed as "Question 2" on the 1999 ballot, this new law allows patients with a doctor's approval to apply for an MMJ card. Medical marijuana patients could also purchase cannabis goods from licensed dispensaries or hire a professional caregiver. 
Maine was also one of the earliest states to allow farmers to apply for a hemp growing license. Under 2019's LD1159, anyone with a state-approved license could legally grow high-CBD hemp. The Department of Agriculture, Conservation, and Forestry (DACF) now oversees Maine's hemp cultivation program.
However, 2016's Marijuana Legalization Act overshadowed all these previous cannabis laws. Also known as "Question 1," this new act legalized adult-use recreational marijuana in Maine. However, the Marijuana Legalization Act didn't establish a commercial dispensary program. Instead, this new law made it legal for Maine residents to grow, use, and possess small quantities of marijuana. It wasn't until 2020 that adults could purchase pot from legal dispensaries.
Maine Hemp Laws After The 2018 Farm Bill

While hemp was technically legal in Maine after 2016, Augusta lawmakers clarified their stance on CBD in 2019. According to LD 630, hemp-derived products such as CBD creams, edibles, and oils are legal in Maine. This new law also defined hemp as containing ≤ 0.3 percent delta-9 THC. 
As hinted above, Maine also inaugurated its commercial cannabis dispensary program in 2020. Now, anyone over 21 could purchase 2.5 ounces of recreational cannabis flower per day from a legal dispensary.
Maine Hemp Regulations FAQs

So, Is It Legal To Grow CBD Hemp Flower In Maine
Maine residents who want to grow CBD hemp should apply for a grower's license through the DACF. Currently, there's no deadline on hemp grower's applications, but the DACF asks people to submit their forms 30 days before planting their hemp crop.
As in other states with hemp cultivation programs, Maine asks prospective farmers to submit a criminal background check and detailed info on their farmland. DACF officials could also test your hemp at any time to ensure there's ≤ 0.3 percent THC. 
Whether you apply for the indoor or outdoor cultivation license, you will have to submit a $100.00 fee. Successful applicants will have to pay an additional $500.00 to receive their license. The DACF also charges $50.00 per acre for outdoor growers and $0.25 per square foot for indoor cultivators. 
For more detailed info on Maine's licensing standards, be sure to visit the DACF's official site.
Is It Legal To Sell CBD Hemp Flower In Maine?
There's no law banning the sale of high-CBD hemp flower in Maine. Heck, you could legally sell high-THC cannabis if you have a state-approved license. Just be sure your CBD hemp comes with lab verification that proves there's ≤ 0.3 percent THC. Even if you own a legal dispensary, you need to provide your customers with lab verification to help them make an informed purchase. 
To comply with federal guidelines, Cannaflower sends all of our hemp flowers to third-party labs for a thorough analysis. We guarantee all of our buds have ≤ 0.3 percent THC and no heavy metals, pesticides, or other hazardous chemicals. For the full details on our lab reports, be sure to check out this official page.
Is It Legal To Buy Hemp Flower In Maine? 
Adults in Maine can purchase hemp-derived CBD products without a doctor's approval. This includes CBD oils, topicals, capsules, and edibles. Mainers could also legally buy hemp flower or pre-roll joints either in-store or from an online vendor like Cannaflower.
Please keep in mind Maine only allows adults to possess 2.5 ounces of cannabis flower at any time. While this rule doesn't apply to hemp, there's always a risk that officers could confuse the two substances. Please be sure to keep your stash of hemp around this level.
Is It Legal To Smoke Hemp Flower In Maine?
As long as Maine residents smoke our dank hemp buds in a private residence, they're "in the green." While it's not technically illegal to use CBD products in public, the state frowns on smoking cannabis outdoors or behind the wheel.
FYI: Augusta lawmakers have suggested legalizing "cannabis smoke clubs" in 2023. To date, however, there's no formal legislation on this issue. Until lawmakers unveil new smoking policies, CBD fans should reserve their smoke sessions for at-home use.
Is It Legal To Grow Hemp Flower At Home In Maine?
Maine has incredibly relaxed laws for at-home cannabis cultivators. Under current statutes, adults could grow as many as three mature plants and twelve immature plants indoors. Even more impressive, you could own an unlimited supply of marijuana seedlings.
Unfortunately, these at-home cultivation laws don't spill over to hemp flower. Technically, you can't grow hemp unless you have a license from the state. However, since hemp and marijuana look so similar, many people grow high-CBD strains anyway. 
If you're going to take this risk, please know that you're operating in a legal grey area. We'd advise waiting until Maine clarifies its stance on homegrown hemp before planting feminized CBD seeds.
Where Can I Buy Hemp In Maine? 
It's not difficult to find CBD hemp for sale in Maine, especially at one of the dozens of dispensaries in Portland. However, since many Maine residents live in rural areas, it might be more convenient to order hemp online—especially during the snowy winter season! 
Thankfully, Cannaflower offers fast and discreet shipping on all of our artisan-grade hemp buds. In addition to whole flower hemp, we now sell luxurious CBD pre-rolls and ultra-purified CBD oils. We also sell unique "CBD discovery boxes" to give new customers a sampling of our best-selling products. Please find out more about all of Cannaflower's whole flower offerings on this webpage.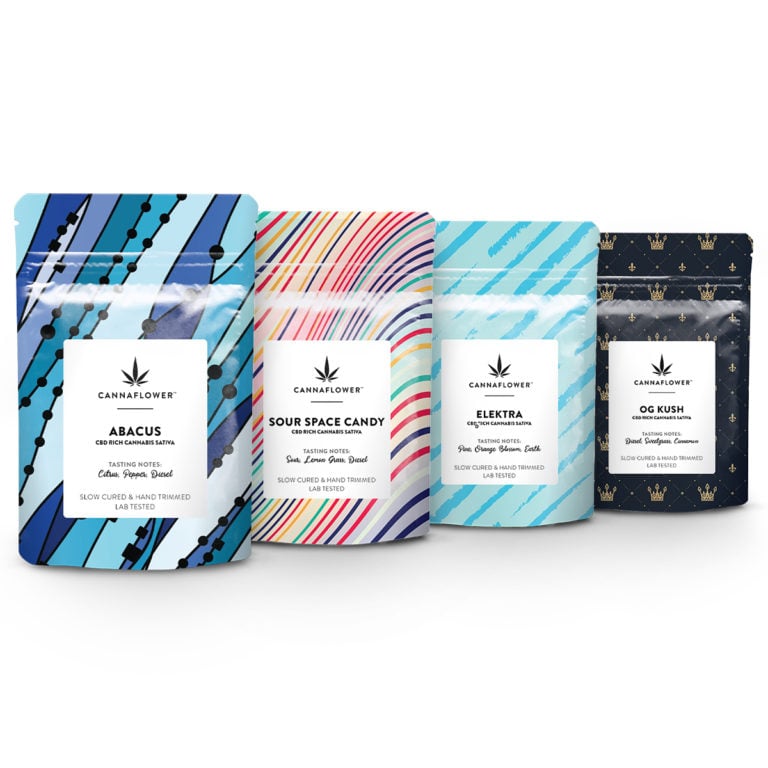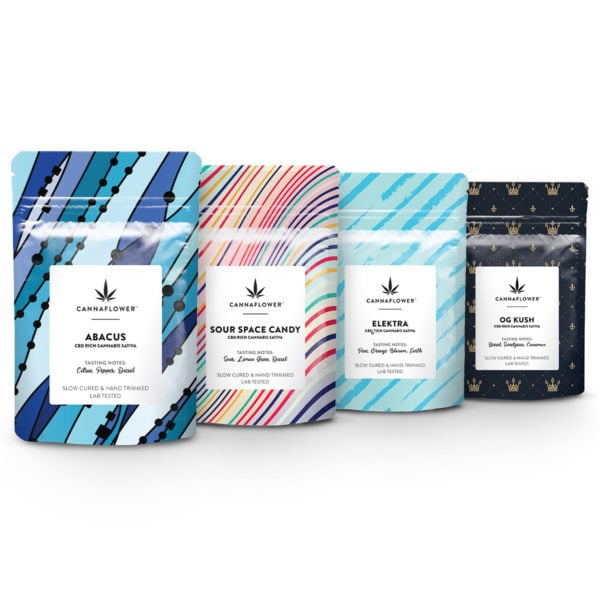 Discover your favorite new Cannaflower strain. This Taster's Menu is a great way to sample some of our most popular flower!