Thanks to the popularity of bud-infused brownies, cannabis consumers have always had a soft spot for chocolate goodies. Even if tokers aren't into edibles, chances are you'll find a stash of premium-grade chocolate bars, cookies, or candies alongside buds to assuage a cannabis fan's munchies. However, one of the hottest new edible categories is causing a stir for its appearance rather than its effects. Known as "Koko Nuggz," these sticky sweets appear identical to glistening weed flowers, but looks are deceptive in this case. Learn more about what Koko Nuggz are and whether they're a safe idea for beginner tokers.
What Are Koko Nuggz? — Introducing The "Non-Edible Edible"
Koko Nuggz are a novel line of candies meant to resemble cannabis strains without the effects of cannabinoids like THC or CBD. Instead, these "edibles" are glorified rice krispie treats that look like iconic weed cultivars. Unsurprisingly, the team behind the official Koko Nuggz label is from the cannabis-crazy state California. Cali Sweets, LLC, operates the Koko Nuggz eCommerce portal and creates all the hand-crafted items on its website.
So, Koko Nuggz Won't Make People High?
Cali Sweets' Koko Nuggz aren't edibles in the traditional sense (i.e., they don't contain cannabinoids). Therefore, you won't feel THC's psychoactive properties when munching on a few Koko Nuggz. Instead, many cannabis fans use Koko Nuggz as a fun novelty treat while sober or to satisfy their munchies during a smoking session. Pranksters also love loading up on these marijuana-like candies to shock friends and family after popping a few in their mouths.
What Do Koko Nuggz Taste Like?
True to their name, Koko Nuggz have a chocolatey flavor that's similar to a rice krispie treat with a drizzle of chocolate syrup. However, dozens of varieties (or "strains") exist in the Koko Nuggz portfolio, each with slightly nuanced flavors. To cater to the cannabis crowd, Koko Nuggz offers many items with names and aromatics similar to iconic marijuana strains. For example, a few popular items you'll find on Koko Nuggz's website include:
Kushberry
Purple Runtz
OG Kush
Cookies & Cream
Birthday Cake
Many of Koko Nuggz's flavors are also reminiscent of desserts like red velvet cake, vanilla milkshake, and creme brulee. For extra fun, Koko Nuggz offers graham cracker-encrusted "moon rocks" and chocolate blunts for purchase. Customers should take plenty of time examining the diverse flavors on the Koko Nuggz website to find the ideal "strain" for them. Also, don't forget Koko Nuggz offers "sampler packs" if you can't decide which jar is the "best" choice.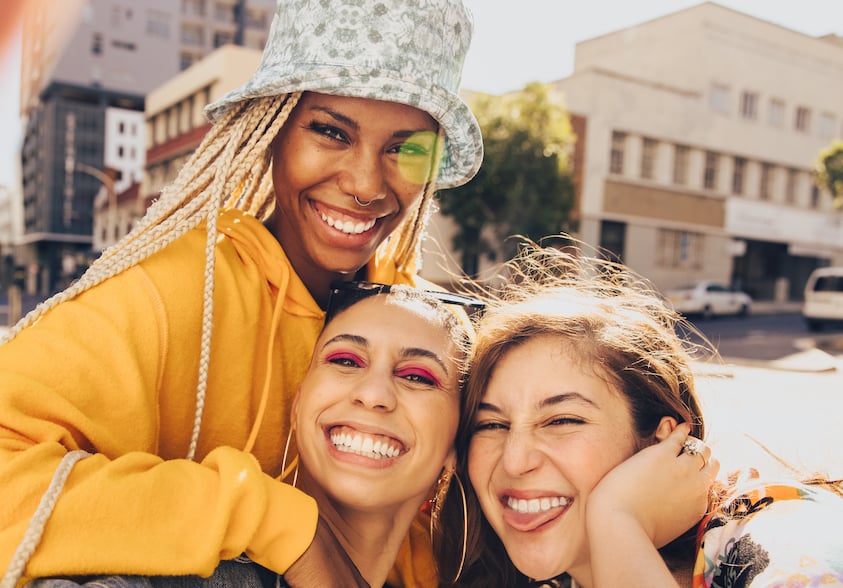 Are There Dietary Restrictions For Koko Nuggz?
According to Koko Nuggz's FAQ page, people with gluten sensitivities don't have to worry about consuming any of their products. However, Koko Nuggz doesn't have any vegan-friendly items as of yet. So, if you or a friend is on a vegan diet, please avoid Koko Nuggz until they announce a product specifically for this group.
Are Koko Nuggz Safe For Beginners?
Koko Nuggz targets its marketing towards tokers looking for a fun gift and snack, but these products are safe for people with zero cannabis experience. Since Koko Nuggz don't have THC, there's no risk they will trigger adverse reactions like paranoia after eating them.
However, just be sure the Koko Nuggz you're ordering are from the official site rather than a secondary vendor. Since Koko Nuggz are becoming more popular in cannabis circles, edibles manufacturers may start creating copycat items with cannabinoids like THC. Always request thorough lab reports and nutritional facts to ensure the Koko Nuggz you purchase won't provoke psychoactive effects.
From Koko Nuggz To Cannaflower's CBD: The Next Step For Canna-Curious Customers 
Koko Nuggz are a fun way for people interested in cannabis to get acquainted with these "flowers." Although Koko Nuggz aren't real cannabis buds, they help destigmatize this plant which has been subject to so much bad press in the 20th century. As people get more comfortable with the idea of cannabis thanks to products like Koko Nuggz, they may feel like moving up to the real deal. However, it's wiser for new customers to move from Koko Nuggz to low-THC hemp products rather than traditional weed. Reports show today's THC weed strains are far more potent than in the 1960s, which means customers are at a greater risk of adverse reactions like paranoia. CBD-rich hemp flowers, however, don't have the psychoactive properties associated with pot. In fact, CBD appears to dampen the adverse side effects of THC, and hemp strains need to contain ≤ 0.3% delta-9 THC to meet federal guidelines. To find out whether hemp flowers are right for you, visit Cannaflower's website for more info on artisan-grade CBD cultivars.