Pennsylvania may be the "Birthplace of the Nation," but it's certainly not the "motherland" of marijuana legalization. Indeed, it wasn't until 2016 that Pennsylvania legalized medical marijuana. Although some lawmakers in Harrisburg have hinted at a "greener" future, recreational marijuana remains illegal in the state.
While Pennsylvania might not be "hot for pot," it has opened its doors to hemp in recent years. Shortly after the 2018 US Farm Bill passed, Pennsylvania moved to legalize high-CBD hemp—provided it contains ≤ 0.3 percent THC. The Keystone State also has a USDA-approved industrial hemp cultivation program. 
Pennsylvanians interested in CBD shouldn't feel uncomfortable purchasing or buying hemp online or in-state. However, there are a few nuances residents should be aware of before lighting their hemp buds. Keep reading to find out the essential details on Pennsylvania's hemp laws.
Pennsylvania CBD Laws Before The 2018 US Farm Bill

Pennsylvania didn't start loosening its stance on cannabis until 2016. During this year, the state passed two pieces of legislation that made it easier for residents to buy, use, and cultivate cannabis—with a few restrictions, of course.
First, the state passed its first Industrial Hemp Pilot Program (aka House Bill 967). Modeled on the 2014 US Farm Bill, Pennsylvania's new law legalized low-THC hemp cultivation for research purposes. Initially, this law required farmers to be affiliated with a university, but today that's no longer the case.
Along with HB 967, Harrisburg officials passed Senate Bill 3 in 2016. This new law established the state's first Medical Marijuana Program under the Department of Health (PDOH). Anyone with qualifying conditions and a physician's note could now apply for a medical marijuana card. 
For more detailed info on joining Pennsylvania's Medical Marijuana Registry, be sure to visit PDOH's official page.
Pennsylvania Hemp Laws After The 2018 US Farm Bill

Soon after President Trump signed the 2018 US Farm Bill, Pennsylvania ratified its own Agricultural Improvement Act. Basically, this new law affirmed the new federal hemp statutes (i.e., legal hemp must have ≤ 0.3 percent THC). Today, hemp-derived products that meet these standards are legit in Pennsylvania.
The 2018 Agricultural Improvement Act also charged the Pennsylvania Department of Agriculture (PDA) with overseeing the state's commercial hemp cultivation program. The USDA has since approved Pennsylvania's hemp cultivation plan.
Pennsylvania Hemp Regulations FAQs

So, Is It Legal To Grow CBD Hemp Flower In Pennsylvania?
Farmers who want to grow hemp in Pennsylvania could apply for a grower's license through the PDA. Like all other states with a hemp cultivation program, Pennsylvania requires applicants to submit fingerprints for a criminal background check. Anyone convicted of a felony in the past ten years won't be eligible for a hemp growing permit. 
In addition to your criminal history, the PDA will ask for detailed info on your grow operation and any business affiliations. The current cost to apply for a hemp farming license costs $150, but yearly renewal fees are set at $50. Please keep in mind that you may have to pay extra for lab tests. 
As of 2021, the PDA only accepts applicants from farmers who will cultivate at least 150 hemp plants outdoors or 100 plants in a 1,000 square foot indoor facility.
If you're interested in applying for a PA hemp growing license, please follow this link for more official information.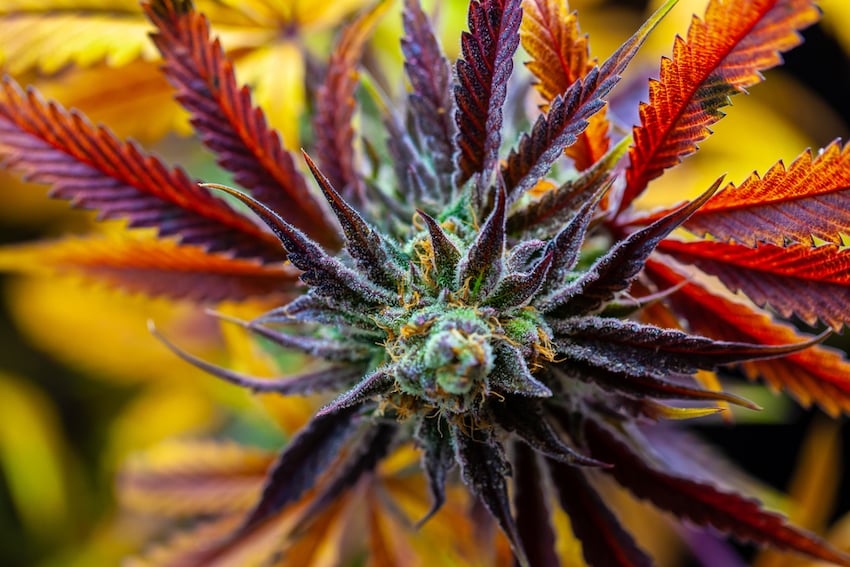 Is It Legal To Sell CBD Hemp Flower In Pennsylvania?
Currently, Pennsylvania has no ban on selling CBD hemp flower. As long as each hemp strain in your store has ≤ 0.3 percent THC, it's OK to sell in the Keystone State. 
Although it's legal for stores to offer smokable hemp products, some shop owners don't feel comfortable offering these buds. Unfortunately, CBD hemp flower closely resembles many marijuana strains. Since recreational marijuana remains illegal in Pennsylvania, selling hemp flower could lead to unwanted misunderstandings. 
If Harrisburg moves to legalize adult-use recreational marijuana, it's likely Pennsylvanians will see more hemp flowers in smoke shops. Until then, residents will find the best selection of hemp buds on websites like Cannaflower.
Is It Legal To Buy CBD Hemp Flower In Pennsylvania?
Pennsylvanians can legally buy hemp flower and hemp-derived products in-store or online. Of course, you just have to double-check your items never have over 0.3 percent delta-9 THC.
If you're buying hemp flower online, please verify the company you're working with offers third-party lab results. Since the hemp market isn't federally regulated, many disreputable businesses pass off snake oil for CBD. Only third-party lab tests could tell you exactly what's in your hemp flower. 
At Cannaflower, we are committed to growing the highest-potency hemp buds on the market. That's why we send all of our hemp strains to third-party labs for accurate analysis. If you have any questions about our delicious hemp buds, please don't hesitate to email us at [email protected].
Is It Legal To Smoke CBD Hemp Flower In Pennsylvania?
As long as you keep your hemp habit on the down low, you shouldn't have an issue smoking CBD joints in Pennsylvania. Just be sure to light your hemp pre-rolls in a private residence far from public view. 
Remember: Pennsylvania has yet to legalize recreational marijuana. Although hemp and marijuana aren't the same, they look and smell remarkably similar. Most police officers can't tell the difference between a CBD joint and a dank strain like Super Silver Haze. Therefore, you must keep your hemp smoking as discreet as possible.
On a positive note, all of Pennsylvania's largest cities have relaxed their stance on marijuana possession. Instead of facing jail time, first-time offenders with 30 grams or less of marijuana could be charged with a fine between $25 – $150. While this doesn't make marijuana legal, it signals that the state is opening up to the idea of recreational weed.
For specific info on Pennsylvania's new decriminalization laws, be sure to research your municipality's cannabis statutes.
Is It Legal To Grow CBD Hemp Flower At Home In Pennsylvania?
You cannot cultivate hemp flower in Pennsylvania without a PDA-approved license. The state also forbids residents from cultivating cannabis at home, even if they have a medical marijuana card. 
For the time being, it's best to refrain from growing hemp at home. You should only consider growing hemp after the state legalizes at-home cannabis cultivation.
Where Could I Buy CBD Hemp In Pennsylvania? 
Smokable hemp flower isn't as widespread as CBD oil, but Pennsylvanians might find a few CBD strains in smoke shops or local farmer's markets. Unsurprisingly, most of the state's CBD shops are in the densely populated Philadelphia Metro Area.
Please remember Cannaflower ships our artisan-grade hemp buds across the USA. Indeed, we've sent many of our critically-acclaimed hemp strains to Pennsylvanians in the past few years. Please take a peek at our hemp flower and pre-roll catalogs if you're in the mood for a superior CBD smoke.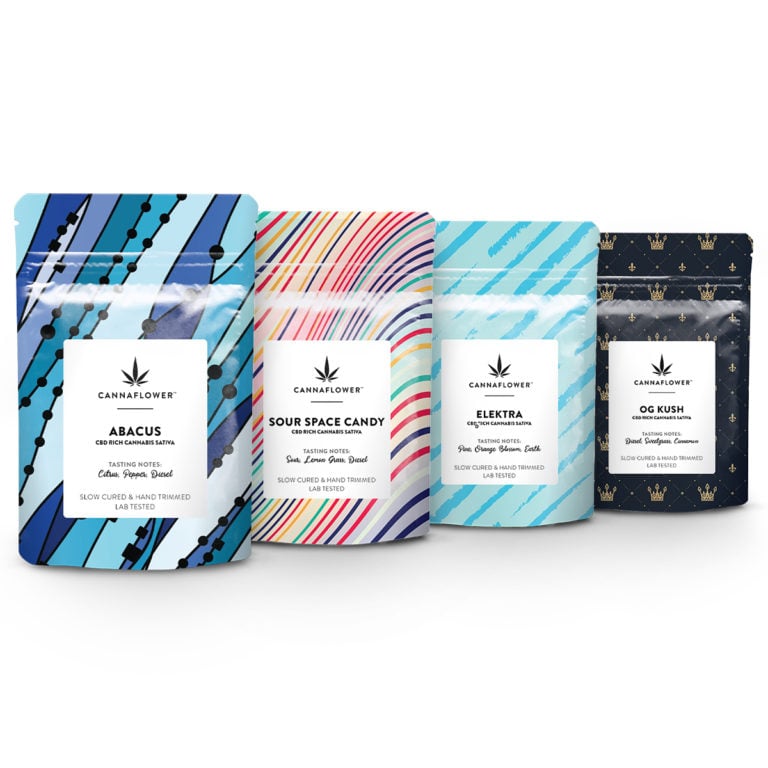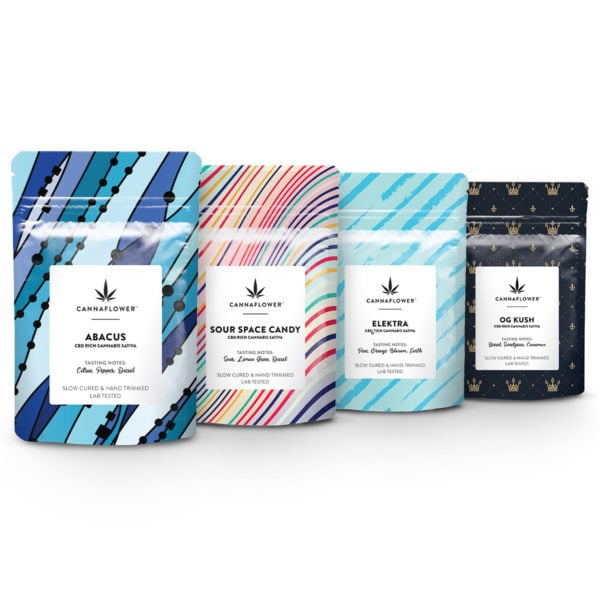 Discover your favorite new Cannaflower strain. This Taster's Menu is a great way to sample some of our most popular flower!