As the legality surrounding cannabis expands, more and more smoke shops are selling premium-grade smokable hemp products. But just how "premium" are these hemp buds? More importantly, how could you tell whether a company's hemp is genuinely top-shelf?
Although smokable hemp may be new, there are a few ways you could evaluate the quality of a company's buds. In fact, as long as you know what to look for, it's not too difficult to distinguish high-end hemp from "schwag CBD." Customers who take the time to evaluate a vendor's strains can rest assured they're enjoying a premium CBD smoke or vape.
Wait, Why Should I Care About Premium Hemp Flower?
If you're interested in the highest potency cannabidiol experience, then it's well worth your time searching for premium hemp flower. We don't care how many milligrams of CBD are in your gummy bears, smokable hemp will always deliver more substantial effects.
Why is this so? For starters, smokable hemp has a high absorption rate. As you smoke your ground flower, cannabinoids and terpenes will go directly into your lungs, which translates to instantaneous effects.
As mentioned in one of our previous articles, the "entourage effect" could also explain hemp flower's potency. In a nutshell, this "effect" refers to the theory that hemp compounds work together to produce heightened therapeutic benefits.
Of course, there's a great deal we don't know about the "entourage effect," but it does seem to play a role in hemp flower's potency. Indeed, there's also a lot of research that suggests terpenes have physiological effects. Anecdotally, many Cannaflower customers swear the entourage effect enhances our hemp flower's potency.
While there are other reasons to choose premium hemp flower (e.g., taste, convenience, and affordability), "potency" tends to be the main selling point. If you're interested in learning more about shopping for premium hemp flower, we advise you to read through our detailed CBD buyer's guide.
Fire Or Fizzle? – How To Tell Your Hemp Flower Strain Is Premium
Are you in the market for premium CBD hemp flower? If so, you've come to the right place. Below, we'll go over a few features that could help you determine the quality of a company's hemp strains.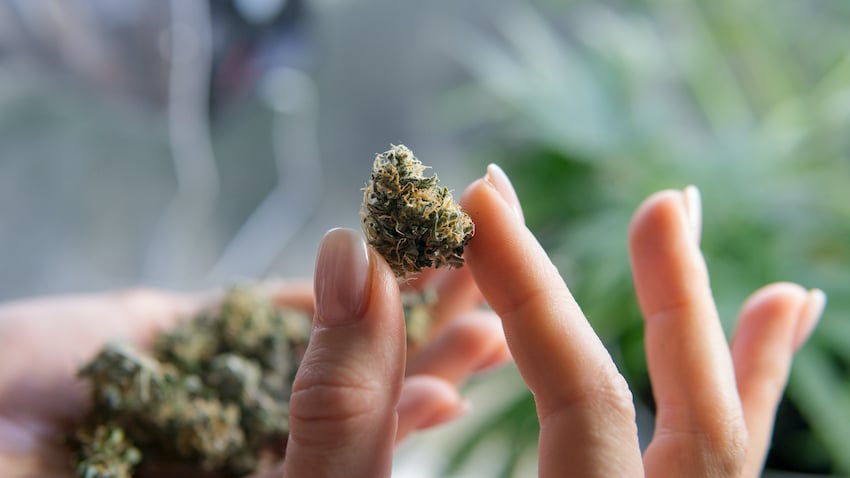 Dank Buds Need Good Dirt – How Was Your Hemp Grown?
Figuring out whether a farm uses organic growing techniques is crucial when evaluating hemp strains. Unfortunately for consumers, hemp has the uncanny ability to suck up toxic compounds in soil. While this makes hemp fantastic for purifying a grow area, it also means there's a higher risk of contamination.
Farmers that use only organic growing methods reduce the risk their hemp will pick up harmful chemicals. Since organic techniques don't use herbicides or pesticides, you also don't have to worry about these toxic compounds.
However, we should note there's a distinction between "sustainable" and "regenerative" farming. Of these two, regenerative is associated with top-shelf hemp.
You see, sustainable farming is only concerned with preserving an area's soil quality for the next generation. By contrast, regenerative gardening seeks to enhance a local ecosystem so hemp cultivation becomes self-sustaining.
Regenerative farmers take extra care to "listen" to the land, and they will only add natural fertilizers that mix well with the environment. The result of all this hard work is a nutrient-dense soil that supports humongous hemp buds.
While both sustainable and regenerative-grown hemp could be considered "premium," regenerative buds will always have an edge. If you're fortunate enough to try regenerative-grown hemp, then you're bound to experience a flavorful and potent session.
Anyone interested in learning more about regenerative growing techniques should read Cannaflower's previous post on the subject.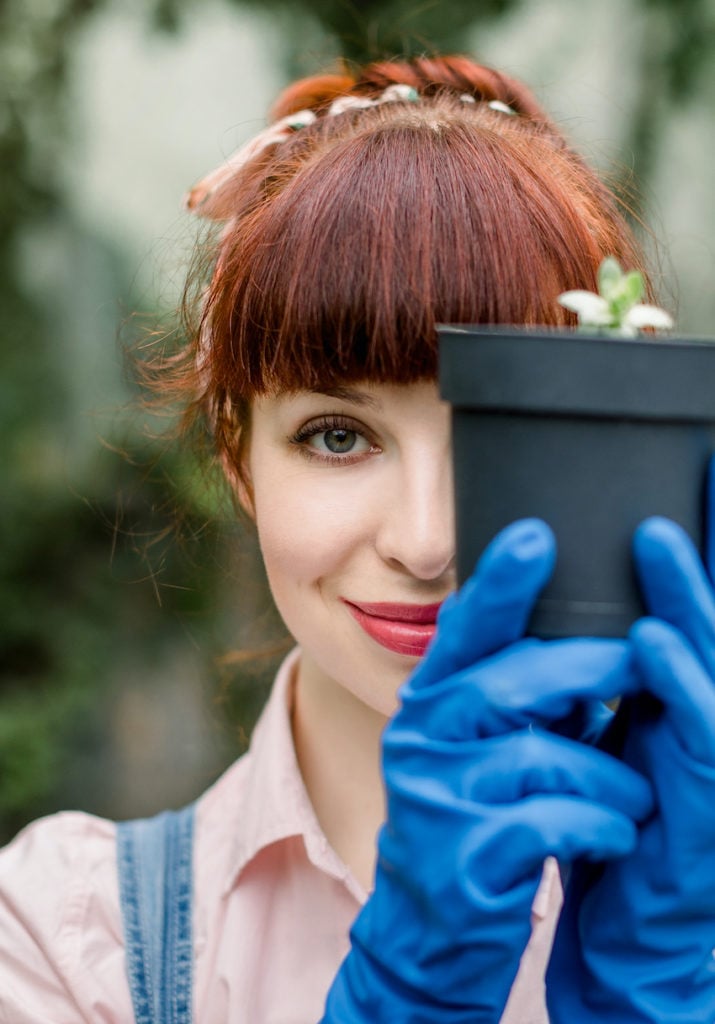 Sidenote: Does Sunlight Make Hemp "Blazing?"
While on the subject of growing techniques, some customers ask if there's a difference between indoor vs. outdoor hemp. Many seasoned high CBD strain smokers have strong opinions on this question, but there's no evidence either method produces "better" hemp. Indeed, it appears each of these grow methods has unique pros and cons.
For instance, indoor hemp tends to have higher trichome counts, but it could have a "chemically-taste" if farmers add too many artificial nutrients. On the flip side, outdoor hemp has access to full-spectrum sunlight, but it's more prone to weather damage.
Thankfully, you don't have to worry about choosing just one of these grow methods on Cannaflower. To give our customers plenty of options, we now offer both indoor and outdoor-grown hemp strains. You can find out more about our stance on indoor vs. outdoor hemp on this webpage.
Want Handsome Hemp? Check For Hand-Trimming
Once harvest season rolls around, farmers must decide whether to put their hemp buds in an automatic trimmer or snip them with shears. While both of these methods can eliminate trichome-depleted leaves, machine-triming is always the inferior option.
Indeed, everyone in the CBD industry knows hand-trimmed hemp is superior to machine-trimmed strains. That's why companies that manually trim their buds will advertise it.
Not only do hand-trimmed hemp buds look impressive, they also retain their full flavor and potency. No matter how advanced a company's machine trimmer is, only hand-trimming can preserve the maximum amount of delicate trichomes.
While hand-trimming might not make sense from a "business perspective," it makes a whole lot of sense in terms of quality. Yes, it takes a lot of time and labor to trim hemp with shears, but there's no denying the superior smoking experience.
At Cannaflower, our primary mission is to provide customers with premier, artisan-grade hemp flower. For this reason, we only work with farmers who promise to hand-trim their hemp strains.
To learn more about the significance of hand-trimming hemp, be sure to visit this link.
How Does Curing Affect Hemp's Quality?
Unlike other plants, hemp is not ready for sale immediately after harvest. OK, you could smoke hemp after harvesting, but you probably wouldn't enjoy it. Like other cannabis plant varieties, hemp needs to go through a lengthy drying and curing process to intensify its terpene and cannabinoid profile.
How long hemp should go through this process is up for debate. However, most cannabis experts believe the longer, the better. So, if you're looking for premium industrial hemp buds, you should ensure they've gone through a thorough drying and curing process (i.e., at least one month).
Cannaflower's farmers take extra care to properly dry and cure every hemp flower. Indeed, each strain in Cannaflower's portfolio must be cured for at least 60 days before we put them up for sale. This extra-long curing process gives each strain's unique cannabinoid and terpene profile enough time to mature.
For more detailed information on the curing process, you need to check out this Cannaflower blog post.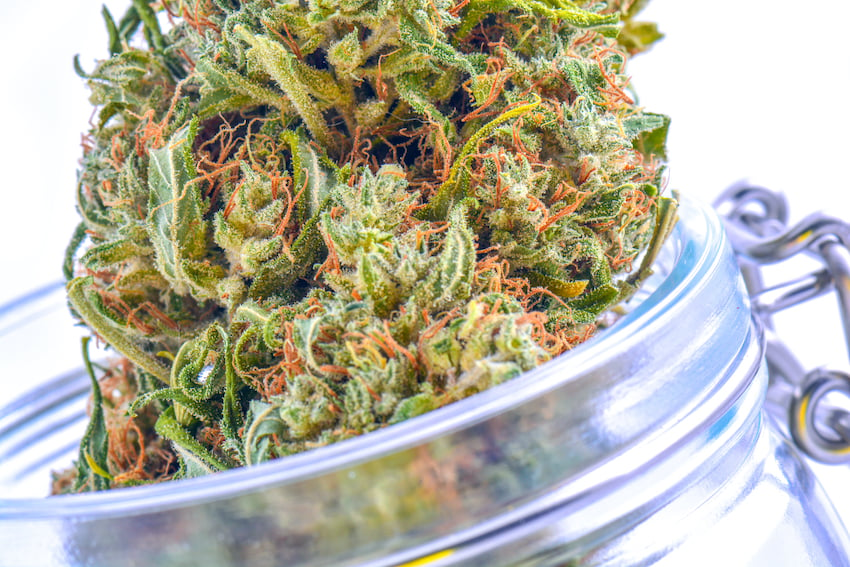 No Certificate, No Service – Check For Third-Party Lab Results
Every premium hemp company must offer third-party lab screenings on all of its CBD products. Since the FDA doesn't inspect the CBD industry, the only way you could assess a company's goods is to read their Certificates of Analysis (COA).
Premium hemp companies should feel confident enough in their products to publish lab results on their website. If you have difficulty getting third-party lab screenings, then it's best to avoid whatever hemp company you're researching.
If you can find a copy of a lab report, take a careful look at the average cannabinoid and terpene counts to get a preview of your strain's effects. Also, please double-check that your strain has less than 0.3 percent THC content.
Besides giving you a glimpse into a strain's flavor, lab reports could help you verify any potential toxins that may have worked into your hemp strains. Please confirm there are no pesticides, herbicides, or heavy metals in your hemp flower's COA.
FYI: Cannaflower publishes all of its third-party lab reports on this webpage.

Premium CBD Flower Strains
Here are some of the most high-quality CBD cannabis strains with low THC (<0.3%):
You can always try our assortment of CBD flower pre-rolls!
Want Premium Hemp Flower? Go With A Premier Name!
On top of all the points listed above, customers should research each premium hemp brand's online reputation. Although the smokable hemp market has only been around a few years, some names have gained trust from the CBD community. Cannaflower is one such name.
Originally called Berkshire CBD, Cannaflower offers one of the largest assortments of hand-trimmed, organic hemp strains in the USA. Our dedicated team of cultivators has a combined 100 years of experience creating trichome-rich CBD hemp using the most advanced organic growing methods. In addition to our CBD flower line, Cannaflower is well known for its exquisite CBD oils and pre-roll tins.
If you'd like to learn more about the Cannaflower brand, then be sure to read through our FAQ page. You could also reach out to Cannaflower by emailing [email protected].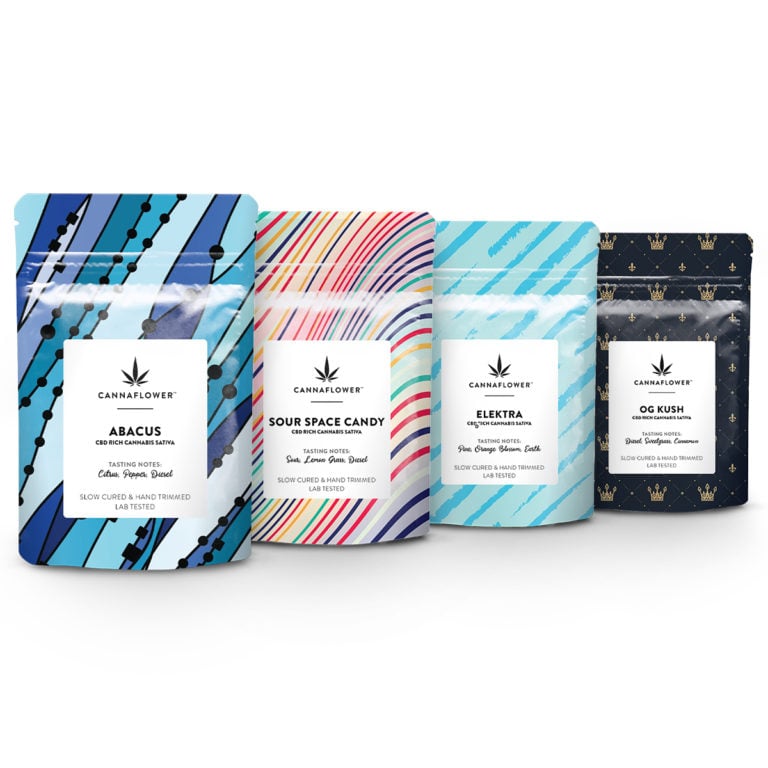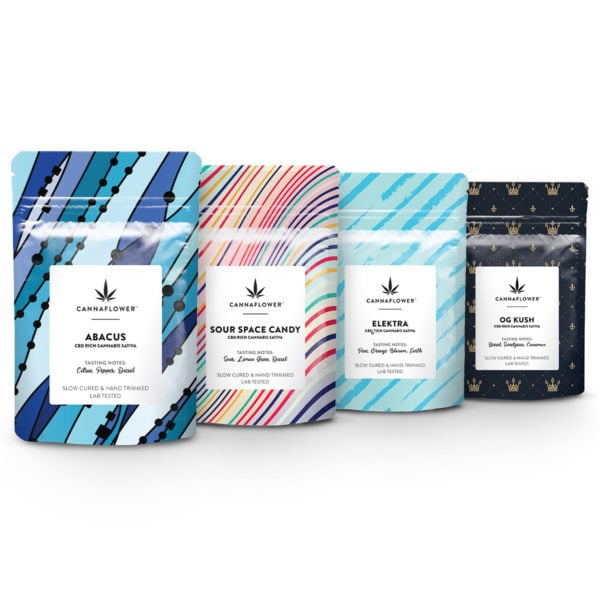 The world's best CBD hemp flower straight to your door.
Disclaimer:
The statements made regarding these products have not been evaluated by the United States Food and Drug Administration. The efficacy of these products has not been confirmed by FDA-approved research. These products are not intended to diagnose, treat, cure or prevent any disease. All information presented here is not meant as a substitute for or alternative to information from health care practitioners. Please consult your health care professional about potential interactions or other possible complications before using any product. The Federal Food, Drug and Cosmetic Act requires this notice.