Texas is "revolutionary" in many ways—but not when it comes to cannabis legality. Despite numerous calls for reform, the Lone Star State maintains its firm ban on all high-THC strains. However, if you're a Texan who loves taking CBD, please don't despair! Ever since 2019, Texas has officially entered the ever-growing hemp market.
With the passage of House Bill 1325, Texas formally authorized the production, manufacture, and sale of hemp-related products. About one year after this bill passed, the USDA approved Texas's plan for hemp cultivation. So, as it stands today, CBD products with ≤ 0.3 percent THC are legal in the Lone Star State.
While all hemp goods are technically legal in Texas, there are a few nuances customers should be aware of. Let's take a deeper dive into the 28th State's cannabis laws so you could consume CBD with confidence.
Texas CBD Laws Before The 2018 Farm Bill
Before the 2018 US Farm Bill made hemp federally legal, Texas had one significant CBD law on the books: Senate Bill 339 (aka the Compassionate Use Act). Passed in 2015, this act made it legal for doctors to prescribe low-THC cannabis products to epileptic patients. In its original form, Senate Bill 339 only allowed physicians to prescribe cannabis extracts that contained no more than 0.5 percent THC.
While Texas still doesn't allow medical marijuana, it has dramatically expanded its Compassionate Use Program. Anyone interested in this program can find more info on the Texas Compassionate Access website. All qualifying CBD physicians could be found on the digital Compassionate Use Registry of Texas.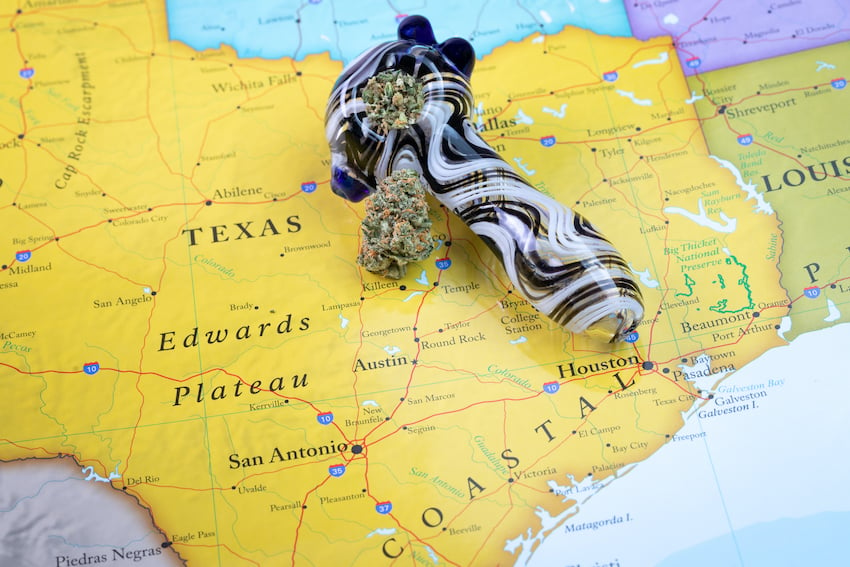 Texas Hemp Laws After The 2018 Farm Bill
Although the federal government legalized hemp in 2018, it took Texas an extra year to formally acknowledge DC's new standards. It wasn't until Texas Governor Greg Abbott signed 2019's House Bill 1325 that industrial hemp shed its Schedule 1 status. Under this new rule, Texas allows the cultivation, manufacture, and sale of all hemp-derived goods.
Just like the 2018 US Farm Bill, "hemp" is defined as having no more than 0.3 percent THC. Any products with higher THC counts could be considered "marijuana," and hence illegal.
Also in 2019, Texas passed HB 3703 to expand access to the Compassionate Use Program. Now patients with conditions such as autism, ALS, MS, and terminal cancer can apply for higher-potency CBD oils through a qualified physician. Texas physicians could also prescribe FDA-approved drugs such as the high-CBD Epidiolex or the high-THC Marinol.
Texas Hemp Regulations FAQs
So, Is It Legal To Grow CBD Hemp Flower In Texas?
Soon after Gov. Abbott signed HB 1325, lawmakers got to work on Texas's guidelines for hemp cultivation. Once this initial plan was complete, local leaders sent a copy to the USDA for approval. After a few minor revisions, the USDA allowed Texas the right to implement its hemp cultivation program.
Licensing applications for growing industrial hemp in Texas have been open since March of 2020. According to local news reports, the state's first legal hemp farm opened just north of Austin in April.
If farmers want to grow hemp in Texas, they first have to send an application through the TDA's official portal. TDA officials also require all hemp cultivators to watch this hemp orientation video before submitting their application.
Anyone who has further questions about growing hemp in Texas should reach out to the TDA at (800) TELL-TDA (835-5832).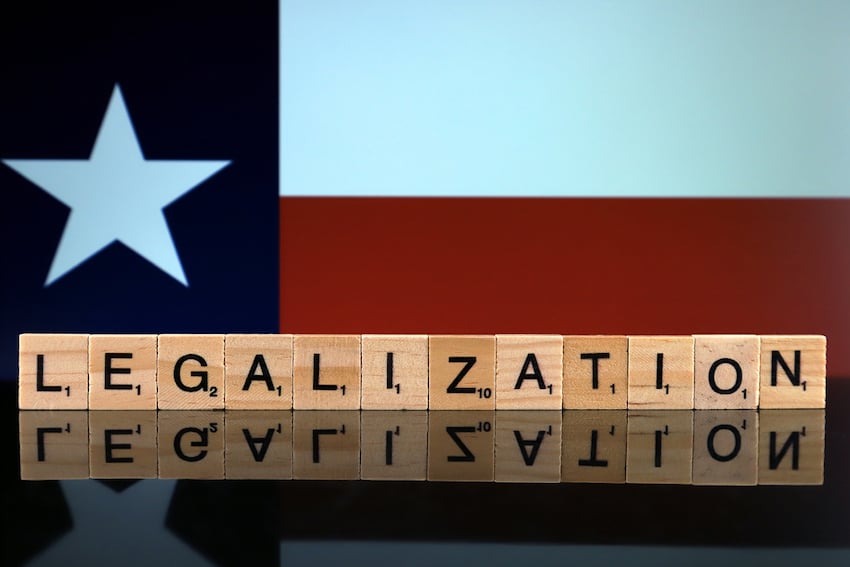 Is It Legal To Sell CBD Hemp Flower In Texas?
Honestly, it's difficult to say whether smokable hemp flower is legal under Texas law. Initially, HB 1325 didn't allow farmers to produce hemp flowers for smoking. Shortly after this law passed, legislators banned the sale of smokable hemp products.
However, a few prominent hemp businesses recently sued the state over this new ban. Until this issue is resolved in the courts, smokable hemp is technically legal in Texas.
It's worth noting that Texas's new ban only targets stores that market hemp flower as a smokable product. This means stores could still sell hemp flower as long as they don't promote it as a smokable product. To avoid legal hassles, many Texan stores sell their hemp flower for use as "aromatherapy" or as an "herbal tea."
Is It Legal To Buy CBD Hemp Flower In Texas?
Texans can legally purchase hemp flower that has no more than 0.3 percent delta-9 THC. It's also legal for Texas customers to buy hemp-derived goods like high-CBD oils, tinctures, and flowers from online vendors like Cannaflower.
As mentioned above, hemp flower often isn't marketed as "smokable" in brick-and-mortar stores. Until the state clarifies its stance on smokable hemp, customers will likely find hemp flower sold as an "herbal" product.
Is It Legal To Smoke CBD Hemp Flower In Texas?
There's no ban on smoking hemp flower per se, but Texans have to be careful where they smoke or vape this flower. Unfortunately, law enforcement can't differentiate low-THC hemp from marijuana. Since hemp and marijuana look so similar, the police can charge hemp smokers with a misdemeanor.
For your safety, please only consume smokable hemp in the privacy of your home.
Is It Legal To Grow Hemp At Home In Texas?
Currently, Texas farmers must have a TDA-approved license to grow hemp on their property. Unfortunately for at-home cultivators, there's no clear guidance on growing hemp in a private residence.
For the moment, Texans should avoid growing hemp at home without a TDA license. If police catch wind of your hemp flower, they could easily mistake it for a marijuana grow operation. Please don't grow hemp at home until there's greater clarity out of Austin.
Where Can I Buy Hemp In Texas?
Although customers could find hemp flower in a few of Texas's big cities, many dispensaries avoid selling this product due to its questionable legality. Plus, since Texas farms are just beginning to grow hemp, there's not a massive selection of locally-produced CBD strains.
The easiest way for Texans to order hemp flowers is to work with a reputable online retailer like Cannaflower. All of the artisan-grade strains in our hemp flower catalog have been lab-verified to contain ≤ 0.3 percent THC. If you're interested in learning more about buying from our CBD catalog, please drop us a line at [email protected].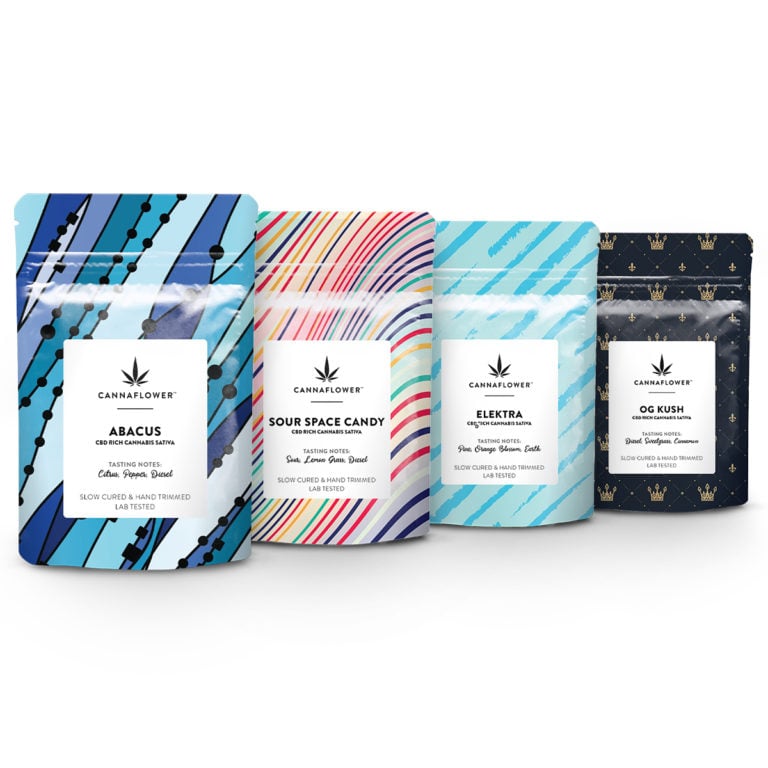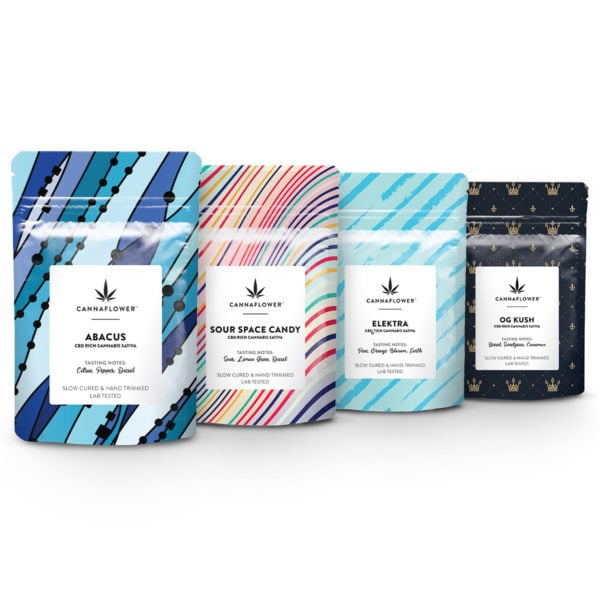 Discover your favorite new Cannaflower strain. This Taster's Menu is a great way to sample some of our most popular flower!