Illinois is unquestionably the Midwest's most marijuana-friendly state. Before the federal government passed the 2018 Farm Bill, the Land of Lincoln was well on its way to legalizing both hemp and marijuana. Today, adults living in Illinois should have no issues purchasing CBD oil, hemp flower, or even marijuana online or in accredited dispensaries. 
Although Illinois has some of the most lenient cannabis laws, there are a few nuances citizens should be aware of. Whether you're interested in recreational or medicinal hemp flower, it's worthwhile reviewing the Prairie State's pot laws.
Illinois Hemp Laws Before The 2018 Farm Bill

Illinois took its first step towards legalizing marijuana in 2013 when it established the Compassionate Use of Medical Marijuana Program. This new program gave the Illinois Department of Public Health the authority to register qualifying doctors and patients into its medical marijuana program.
Like many other states, Illinois initially only allowed patients with epileptic seizures to apply for medical marijuana cards. Today, there are dozens of qualifying conditions, including autism, osteoarthritis, and MS. The state also ratified Ashely's Law, which allowed nurses to give children with qualifying conditions medicinal cannabis at school. 
On top of this medical marijuana program, Illinois decriminalized marijuana before the 2018 US Farm Bill. In 2016, Illinois reduced the fine for possession of small amounts of cannabis (under 30 grams). The state also cleared all petty weed offenses on residents' criminal records.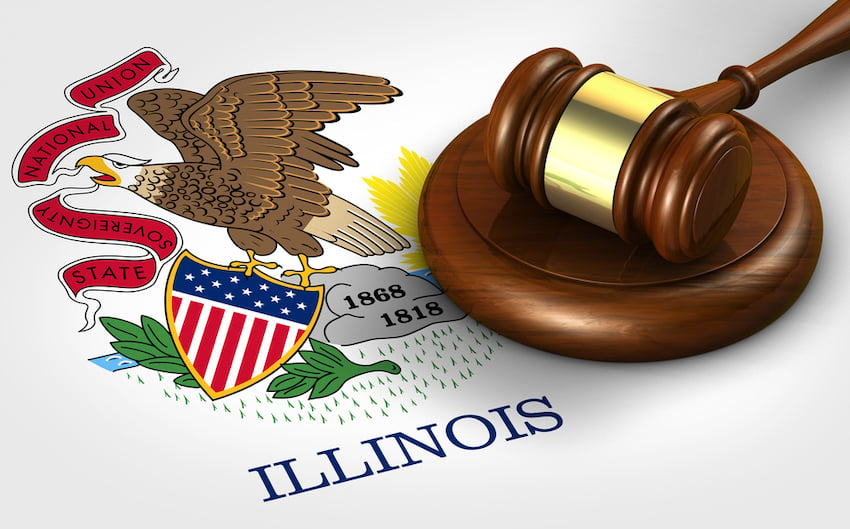 Illinois Hemp Laws After The 2018 Farm Bill

At almost the same time as the 2018 US Farm Bill, Illinois released its own Industrial Hemp Act (aka SB 2298). This new law clarified the state's definition of hemp vs. marijuana to meet Washington's latest standards (i.e., hemp must have ≤ 0.3 percent THC). Under SB 2298, industrial hemp is legal for cultivation, manufacture, and sale. 
Soon after SB 2298 passed, the Illinois Department of Agriculture (IDOA) began work on its hemp farming standards. The USDA gave the IDOA permission to move forward with its hemp licensing program early in 2019. Ever since then, local farmers could send the IDOA applications to grow hemp in the state.
While all of the above laws were significant, they pale in comparison to Illinois's 2019 Cannabis Regulation and Tax Act. Although this made Illinois the 11th state to legalize adult-use recreational cannabis, it was also the first time cannabis legalization happened without a ballot petition. Thanks to this new law, anyone over the age of 21 could buy and use cannabis from a registered dispensary.
Illinois Hemp Regulations FAQs

So, Is It Legal To Grow CBD Hemp Flower In Illinois?
Farmers who want to cultivate industrial hemp must apply for a permit through the IDOA. Currently, the state charges $100.00 to review every new application. If applicants are successful, the IDOA will send them an official hemp growing license.
To ensure cultivators meet the state's standards for hemp cultivation, the IDOA reserves the right to inspect a farmer's crop at any moment. Third-party labs could perform random scans on any Illinois hemp farmer's plants to ensure THC levels never exceed 0.3 percent. 
To apply for a hemp growing license, residents should visit this official IDOA portal.
Is It Legal To Sell CBD Hemp Flower In Illinois?
Since adult-use marijuana is legal in Illinois, it's no surprise the state has relaxed laws on smokable hemp flower. All state-approved dispensaries can legally sell high-CBD products, including hemp flower. Illinois residents won't have difficulty finding CBD products in various smoke shops and dispensaries throughout the state.
Plus, if Illinois residents can't find what they want in a brick-and-mortar store, they could order their CBD hemp strains from online shops like Cannaflower. Please find more info on our artisan-grade hemp strains by clicking this link.
Is It Legal To Buy CBD Hemp Flower In Illinois?
Yes, Illinois residents can legally purchase as many CBD hemp buds as they want. At this moment, there are no purchasing limits on CBD products. 
As a word of warning, recreational users in Illinois are only allowed to have 30 grams of marijuana flower at a time. While this law doesn't specify high-CBD strains, law enforcement can't tell the difference between hemp and marijuana. Therefore, if you have a huge stash of hemp, there's a chance you could be charged with a misdemeanor. Please keep this in mind if you like to buy hemp in bulk.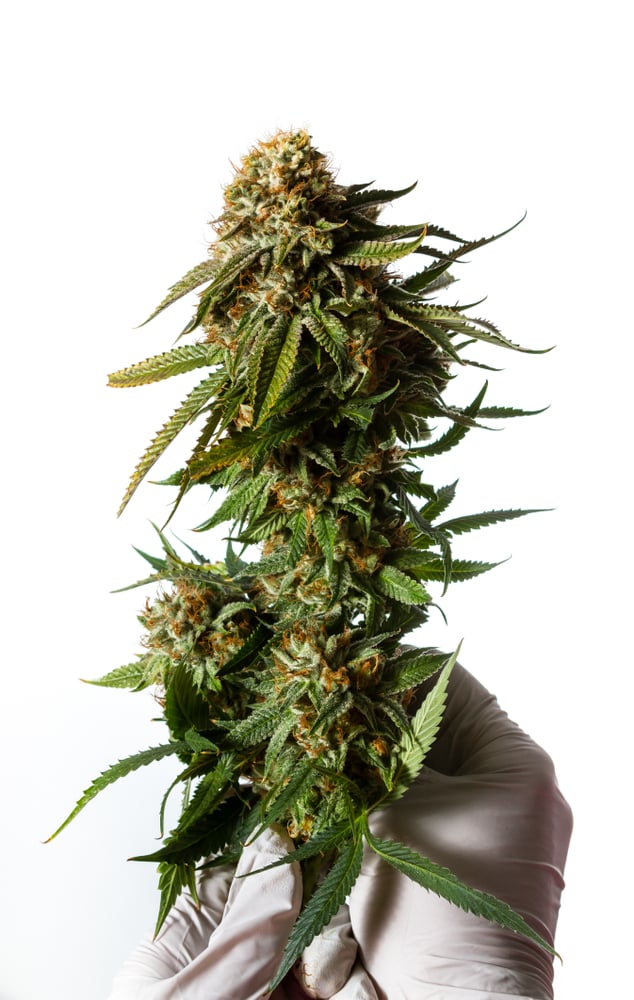 Is It Legal To Smoke CBD Hemp Flower In Illinois? 
Anyone who lives in the Land of Lincoln can safely smoke hemp or marijuana inside their home.
While it might be technically legal to smoke hemp in public, it's not recommended. Please remember that marijuana smoking is illegal in public places, especially near police units or schools. There are also a few businesses and private universities that ban cannabis smoking.
For your safety, it's best to reserve your hemp joints for private sessions at home.
Is It Legal To Grow Hemp At Home In Illinois?
Although Illinois has no clear guidance on growing hemp at home, the state allows medical marijuana patients to cultivate five plants on their property. At this point, it's illegal for non-patients to grow cannabis indoors without an IDOA license. Since there's no clear distinction between growing marijuana or hemp at home, it's best for recreational users to avoid planting hemp seeds on their property.
However, the IDOA now offers a "craft grower" permit for people who'd like to cultivate smaller-than-average batches of cannabis. To learn more about applying for this license, be sure to visit this IDOA link.
Where Can I Buy Hemp Flower In Illinois? 
Since Illinois legalized recreational cannabis in 2019, residents could buy marijuana or hemp flower from accredited dispensaries. Locals could also buy hemp buds from online retailers like Cannaflower. 
Over the past few years, Cannaflower has successfully sent many of our artisan-quality hemp strains to customers across North America. Please feel free to contact our sales team with any questions regarding our products or services.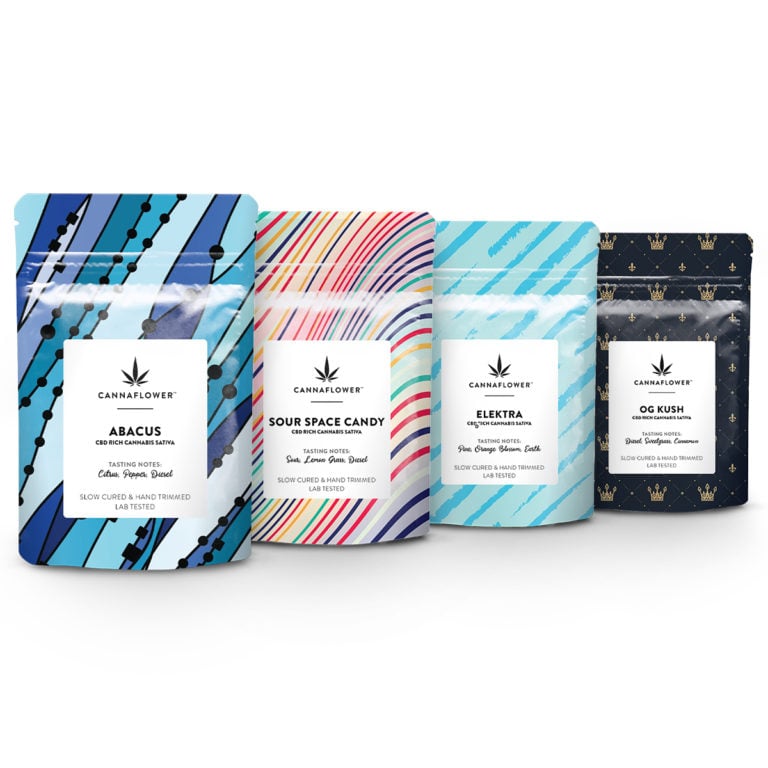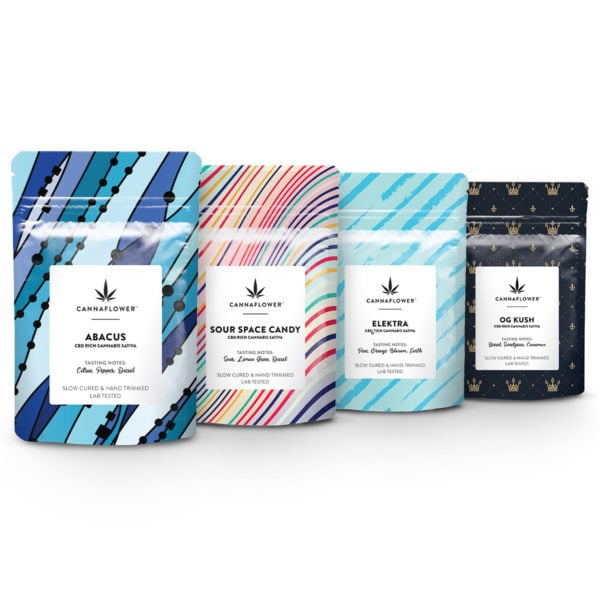 Discover your favorite new Cannaflower strain. This Taster's Menu is a great way to sample some of our most popular flower!