Florida is well known for its sunny weather, sandy beaches, and abundance of citrus fruit. However, when it comes to cannabis, Florida doesn't have the best reputation. After all, this is the state that arrested a grandma for bringing CBD oil to Disney World! 
While Florida maintains its strict ban on recreational marijuana, it has eased its stance on high-CBD hemp. In fact, it's now legal for Floridians to purchase CBD hemp flowers, tinctures, and edibles without a medical marijuana card. As long as your hemp-derived product has ≤ 0.3 percent delta-9 THC, it's legal to buy, sell, and use in the Southernmost State. 
Although Florida has opened up to high-CBD hemp, please remember it's not 100 percent cannabis-friendly. Anyone interested in using hemp flower in Florida needs to understand this state's latest cannabis laws.
Florida CBD Laws Before The 2018 Farm Bill

Senate Bill 1030 was the first significant cannabis-related law in the Sunshine State. Approved in 2014, SB 1030 formally created Florida's first medical cannabis program. 
However, unlike other states with MMJ programs, Florida did not immediately support high-THC strains. Instead, this law allowed qualifying patients to access high-CBD extracts, oils, and capsules. Under SB 1030, patients could not purchase CBD goods with over 0.8 percent delta-9 THC. 
Two years after SB 1030 passed, over 70 percent of Floridians voted for the Medical Marijuana Legalization Initiative (aka Amendment 2). This new law added more conditions to the state's MMJ registry and allowed qualifying patients to purchase non-smokable marijuana products from state-approved dispensaries. 
Amendment 2 also helped create the Office of Medical Marijuana Use (OMMU), which is a part of the state's Department of Health. Anyone with further questions about Florida's medical marijuana program should first visit OMMU's website.
Florida Hemp Laws After The 2018 Farm Bill

Roughly one year after the 2018 US Farm Bill went into effect, Florida created its own State Hemp Program in SB 1020. In line with the new federal guidelines, lawmakers defined hemp as a Cannabis sativa L. variant with ≤ 0.3 percent delta-9 THC. Any hemp strains that meet these standards are now legal in Florida.
Shortly after SB 1020 was signed into law, Florida's Department of Agriculture and Consumer Services (FDACS) got to work on the state's hemp farming program. In April of 2020, the USDA approved Florida's hemp licensing procedures, and the state began taking applications shortly thereafter. 
In addition to SB 1020, Florida legalized smokable cannabis for MMJ patients in 2019. Now, patients with a valid MMJ card could buy their desired strain at an approved dispensary and smoke it in a private residence.
Florida Hemp Regulations FAQs

So, Is It Legal To Grow CBD Hemp In Florida?
Before SB 1020, Florida only allowed the University of Florida and Florida A&M University to cultivate hemp for research purposes. However, now that the USDA approved the state's hemp cultivation program, anyone could apply for a grower's license on the FDACS's website. 
Prospective cultivators should keep in mind the state will request third-party lab results on your hemp. If your hemp flower has over 0.3 percent delta-9 THC, it must be destroyed.
Is It Legal To Sell Hemp Flower In Florida? 
Although Senate Bill 1020 doesn't specify the sale of smokable hemp, it allows vendors to sell hemp-derived goods with ≤ 0.3 percent THC. Also, there's no explicit ban on hemp smoking in Florida. Therefore, low-THC hemp flower should be considered legal under Florida's current statutes.
Interestingly, Florida isn't waiting for the FDA to formalize its stance on using CBD as a food additive. Instead, the state created the Hemp Food Establishment Permit as a division of the FDACS. This state-run organization makes it easier for manufacturers and vendors to sell CBD edibles without worrying about federal standards.
Is It Legal To Buy CBD Hemp Flower In Florida?
No law explicitly says whether Florida residents could buy smokable hemp flower. However, since low-THC hemp is now legal in the Sunshine State, residents shouldn't face a hassle while ordering high-CBD flowers from a state-approved store. 
There's also no law against ordering CBD hemp from reputable online shops like Cannaflower. To put your mind at ease, we send all of our hemp buds for third-party lab verification to prove there's ≤ 0.3 percent THC. Be sure to look through the COAs on our website for more detailed info.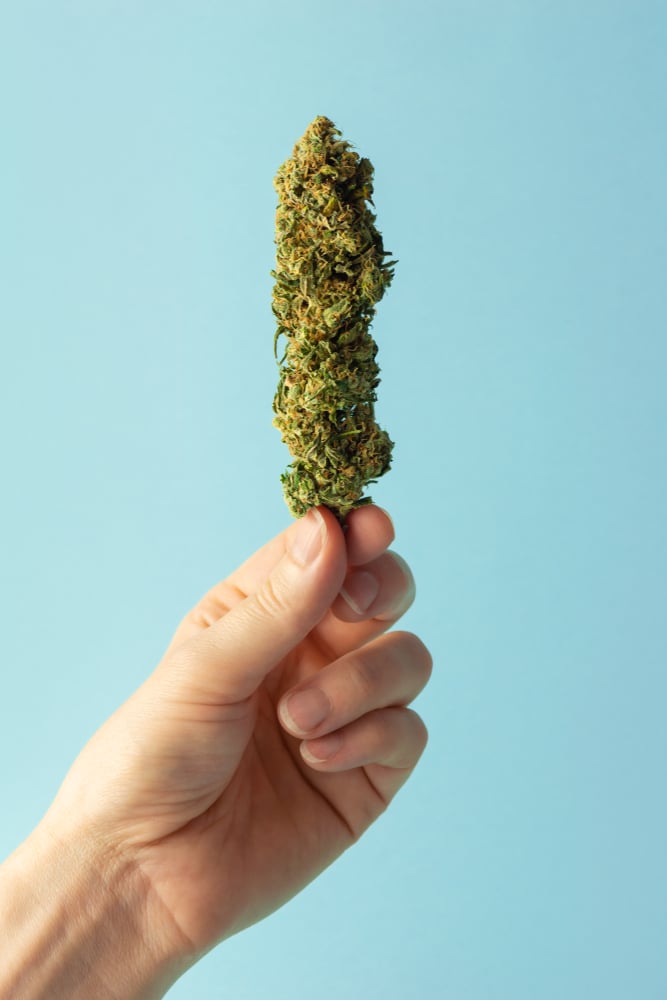 Is It Legal To Smoke CBD Hemp Flower In Florida?
Like buying and selling CBD hemp, Florida doesn't have a statute that explains its stance on using smokable hemp flower. However, the state passed SB 182 in 2019, which legalized smokable marijuana for MMJ patients. Also, some counties like Miami-Dade and Monroe have reduced their penalties for marijuana possession.
Since smokable hemp has less than 0.3 percent THC, it is technically legal to use under federal law. Plus, as more counties decriminalize marijuana possession, hemp fans should feel more comfortable enjoying a CBD toke indoors. 
That being said, you should never smoke or vape hemp flower outside of your home. Florida has strict laws against using cannabis in public, even if you're an MMJ patient. It's also worth noting that most of the state's major attractions (e.g., Walt Disney World and Universal Orlando) have firm bans on CBD products.
Is It Legal To Grow Hemp Flower At Home In Florida? 
Although there's no ban on growing hemp at home, Florida still has strong laws against marijuana cultivation. Even with the state's MMJ program, patients aren't allowed to grow marijuana at home. So, it's safe to say the Sunshine State won't look kindly on non-approved hemp cultivation projects.
While growing hemp at home may be technically legit, it's not a wise strategy under the current legal climate. If you're serious about hemp cultivation, you should reach out to the FDACS and apply for a grower's permit.
Where Can I Buy CBD Hemp In Florida? 
Hemp flower may be legal in Florida, but this state's cultivation program is still in its infancy. Until Florida has a greater supply of locally-grown hemp, consumers may struggle to find their preferred strain at local dispensaries. However, Floridians can choose from a plethora of CBD hemp strains from online CBD shops.
For instance, Cannaflower now offers dozens of third-party tested CBD hemp flowers and pre-rolls. Please feel free to browse our extensive hemp flower catalog on this link. You could also reach out to the Cannaflower team at [email protected].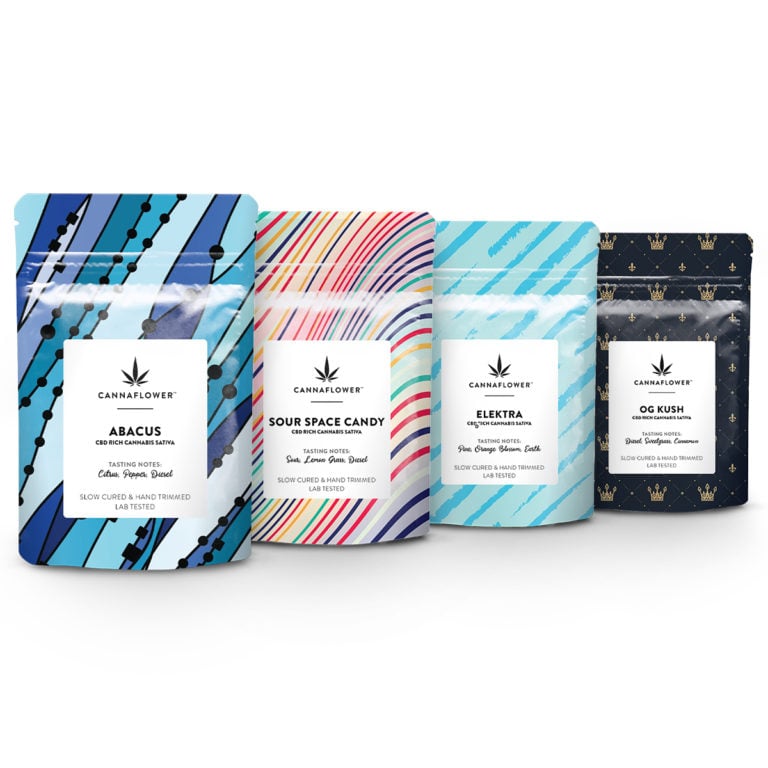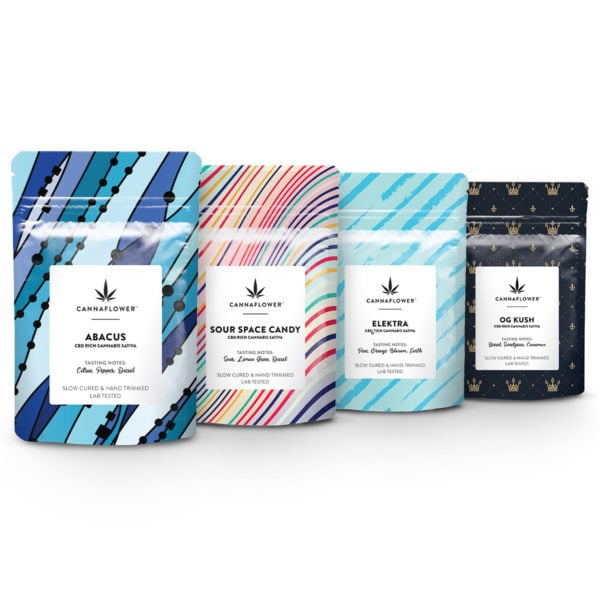 Discover your favorite new Cannaflower strain. This Taster's Menu is a great way to sample some of our most popular flower!