While you won't find "Mary Jane" in Maryland just yet, it's getting easier for customers to buy and use CBD products. Indeed, following the 2018 US Farm Bill, the Old Line State allows residents to buy, sell, and use hemp-derived CBD goods. Aside from CBD edibles, all hemp products with ≤ 0.3 percent THC are OK in this mid-Atlantic state.
But before you start lighting Cannaflower's delicious CBD nugs, you'd better review Maryland's current cannabis laws. Remember: recreational pot still isn't allowed in Maryland. For your safety, we'd only recommend using our CBD hemp flowers in a private residence.
Maryland Hemp Laws Before The 2018 US Farm Bill
For years, recreational weed remained illegal in Maryland. State lawmakers approved a Medical Marijuana Registry in 2014. Introduced as HB 881, this new law created the Natalie M. LaPrade Maryland Medical Cannabis Commission (aka the MMCC).
In 2014, Annapolis legislators approved new cannabis decriminalization policies. Police now treat the possession of 10 grams of recreational weed and marijuana paraphernalia as no more than a "civil offense." First-time offenders will face a max fine of $100. In terms of CBD legislation, Maryland approved its first hemp cultivation program in 2015. Most significantly, HB 803 clearly defined hemp as separate from marijuana. In line with the 2014 US Farm Bill, industrial hemp must have ≤ 0.3 percent THC content. One year later, the state also allowed universities to grow or buy industrial hemp for research purposes.
Happily, for green-forward residents and lawmakers, on July 1st, 2023, Maryland legalized recreational marijuana.
Maryland CBD Hemp Laws After The 2018 US Farm Bill
Not much has changed in Maryland's marijuana stance since the 2018 US Farm Bill passed. However, state leaders further relaxed their stance on CBD hemp with HB 598. This new law fully legalized the sale, purchase, and use of hemp-derived products. HB 598 also made it easier for farmers to cultivate high-CBD hemp for non-academic purposes.The only exception to these new hemp laws is CBD edibles. Under Maryland's current statutes, it's still illegal to add CBD to foods and beverages. Until the FDA modifies its stance on CBD, customers should be extra cautious about buying CBD snacks from Maryland vendors.
Maryland CBD Hemp FAQs
So, Can I Grow CBD Hemp In Maryland?
Maryland's Department of Agriculture (MDA) now allows farmers to apply for a hemp grower's license online. First, applicants must submit a non-refundable $50 fee along with contact info and an FBI criminal background check. If the MDA approves this initial application, you should receive a Hemp Authorization Number in the mail. You must use this number to register your farmland with the Farm Service Agency.
To complete the application process, you'll have to submit detailed info on your farm's location and acreage. The current price for a hemp grower's license in Maryland is $500 per farm. You can find the complete forms for Maryland's hemp grower's license on the MDA's Industrial Hemp webpage.
Can I Sell CBD Hemp In Maryland?
Maryland has no issue with businesses selling high-CBD hemp buds. As long as these nugs have ≤ 0.3 percent THC, they fit both state and federal hemp standards. Retailers should ask their hemp wholesaler for third-party lab results to verify their products have legal THC levels.
If you're interested in adding high-quality hemp to your store's shelves, we'd encourage you to look into Cannaflower's wholesaler program. Over the years, Cannaflower has become one of the USA's premier names in the smokable hemp category. We promise all of our hemp nugs, CBD oils, and pre-rolls come with accurate COAs. In fact, we publish all of our latest lab results on our website. To learn more about the purity of Cannaflower's hemp nugs please click on this page.
Can I Buy CBD Hemp In Maryland?
It's legal to buy CBD hemp flowers in Maryland—provided they have ≤ 0.3 percent THC, of course! Always ask shop owners for third-party lab tests to ensure your hemp flower meets the 2018 US Farm Bill's standards.
As mentioned above, the only CBD item Maryland doesn't allow is edibles. While you might find some retailers and restaurants offering CBD drinks and infusions, they aren't technically legal under Maryland's current laws.
Can I Smoke CBD Hemp In Maryland?
Maryland residents can smoke CBD hemp buds in the privacy of their homes. Since recreational marijuana is illegal in Maryland, you should keep your CBD smoking as discreet as possible. If the police catch you smoking hemp outdoors, you could face severe cannabis-related charges.
Even though hemp and marijuana are different substances, they look and smell almost identical. The only way officers could verify the THC content in your strain is to send it to a third-party lab for analysis. To avoid this legal hassle, it's best to smoke your Cannaflower buds in a private residence.
Can I Grow CBD Hemp At Home In Maryland?
At this time, it's illegal to grow hemp or marijuana at home in Maryland. If the police catch you growing hemp at home, you could face marijuana possession charges. Even if you're on the state's medical marijuana program, you shouldn't plant cannabis seeds on your property.
Where Could I Buy CBD Hemp In Maryland?
Over the past few years, CBD shops have become increasingly common in big cities like Baltimore and Bethesda. Plus, since nearby Washington, DC, legalized the possession of recreational cannabis, it's not hard to find CBD shops in the nation's capital. However, given Maryland's tough stance on recreational weed, there aren't a ton of local shops willing to sell trichome-rich hemp buds.
Thankfully, Maryland customers could buy a wide variety of hemp flowers on websites like Cannaflower. Formerly known as Berkshire CBD, Cannaflower has become one of the largest online retailers in the smokable hemp category. In addition to our artisan-grade hemp flowers, Cannaflower offers high-quality CBD oils and hemp pre-rolls for those who are interested.
For more details on Cannaflower's products and services, please read through this informative FAQ page. You could also contact Cannaflower's friendly staff by emailing [email protected].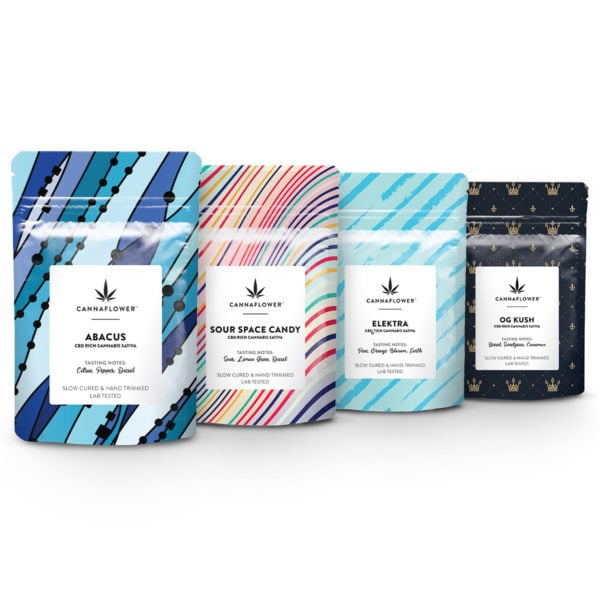 Discover your favorite new Cannaflower strain. This Taster's Menu is a great way to sample some of our most popular flower!