CBD has enjoyed a lot of media attention in recent years, but it's far from the only cannabinoid in hemp. In fact, if it weren't for a little-discussed cannabinoid called CBG, CBD wouldn't exist.
Short for cannabigerol, CBG is sometimes called the "mother cannabinoid" since it plays a primary role in creating CBD and THC. Given CBG's fascinating chemical structure, it's no surprise consumers have become interested in its potential effects. In fact, a popular question on many hemp forums is whether CBG has similar effects to CBD.
Unfortunately for curious readers, scientists still don't know a lot about CBG. Unlike CBD or THC, there are no significant clinical trials on CBG's effects.
While we can't say anything conclusive about CBG's benefits, there's enough evidence to suggest it has therapeutic potential. Anyone who uses CBD should consider buying premium hemp flower or full-spectrum oils to take advantage of CBG's many intriguing properties.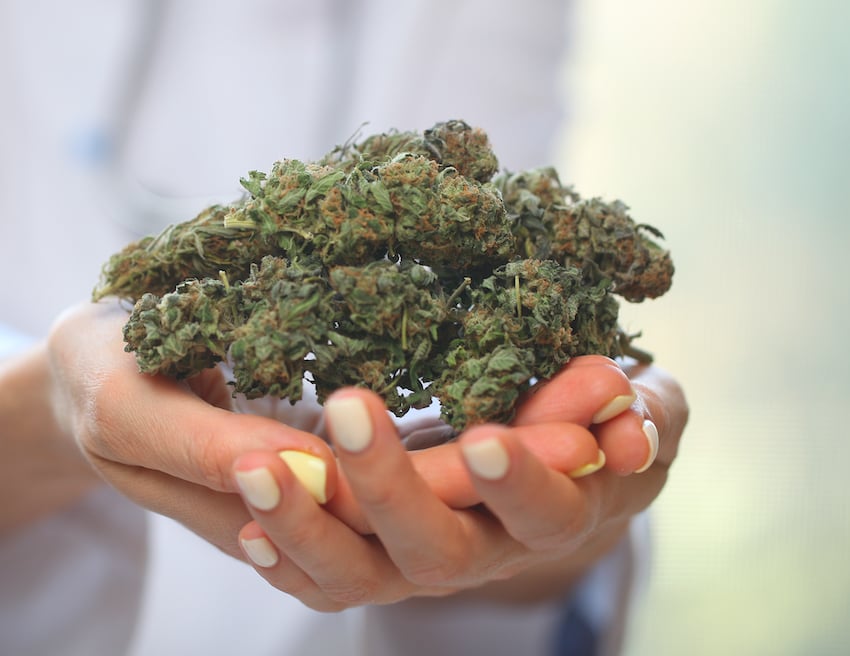 What Are The Key Differences Between CBD vs. CBG?
Honestly, CBG and CBD have more similarities than differences. Even at a molecular level, these two compounds are almost identical. According to NIH researchers, CBG's molecular formula is C21H32O2, while CBD's formula is C21H30O2.
Of course, since CBD is technically a variation on CBG, these findings shouldn't come as a big surprise. Remember, during hemp's initial growth stages, it only contains high traces of CBG in its acidic form (aka CBG-A). As hemp matures, this CBG-A morphs into the cannabinoids we're more familiar with (e.g., CBD-A and THC-A). While some CBG-A remains throughout the flowering phase, it's often less than one percent when it's time to harvest.
Although CBG and CBD seem similar, scientists maintain they have distinct properties. For instance, recent tests out of Spain suggest CBG could bind directly with our CB1 and CB2 receptors. By contrast, most cannabis plant experts believe cannabidiol does not attach directly with cannabinoid receptors on our human body endocannabinoid system (or ECS for short).
It's unclear why CBG seems to have this binding ability, but it might have to do with CBG's association with the infamous cannabinoid THC. As you might already know, THC binds with CB1 receptors, which results in the famous "high" sensation. While CBG also seems to bind with CB1 receptors, it has no psychoactive effects.
For a more in-depth description of CBG, we recommend reading through our recent CBG buyer's guide. You could also check out this CBD customer guide if you have questions on CBD.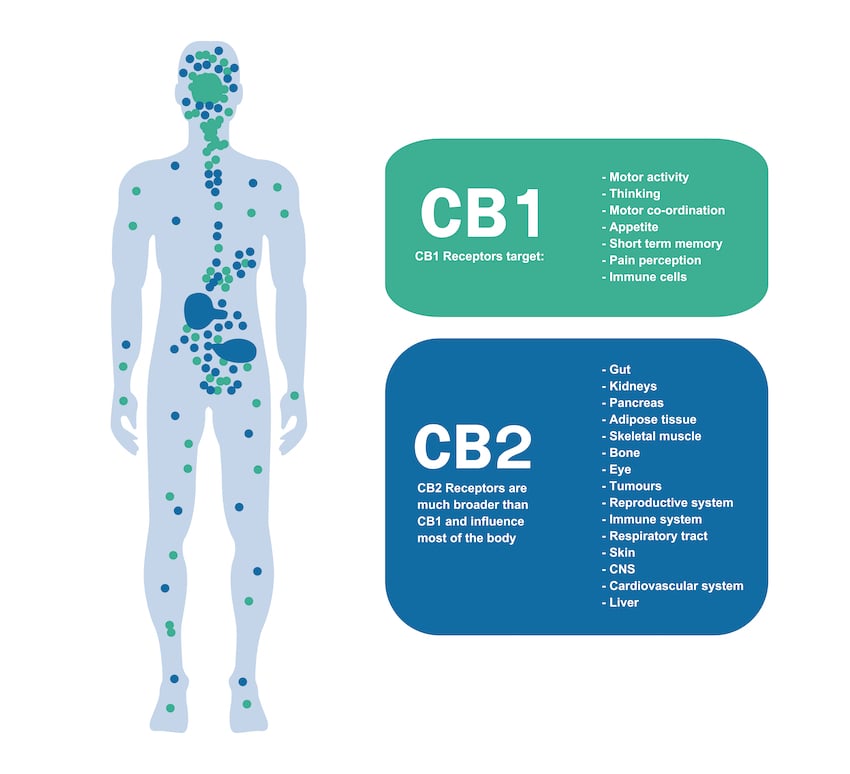 Why Isn't CBG As Popular As CBD?
To be blunt: CBG is very expensive.
As mentioned above, CBG only appears in minuscule traces in most hemp strains. This means extractors need roughly 20-times more hemp biomass to produce a vial of CBG oil versus CBD oil. On top of that, manufacturers interested in making CBG oil have to invest in hi-tech (and high cost) extraction technologies.
Without question, CBG is one of the world's priciest cannabinoids. Most companies aren't willing to put up the considerable cost to cultivate, manufacture, or study high-quality CBG products.
While CBG oils may never be as affordable as CBD products, there is hope for the future. Indeed, some farmers are cultivating their hemp earlier in the season to extract higher-than-average CBG percentages. Hopefully, these novel growing techniques will make CBG more accessible to customers and researchers.
Is CBG Better Than CBD? – A Few Preliminary Findings
Because every cannabinoid has unique properties, it's impossible to say whether CBG is "better" than CBD. Choosing the "best" cannabinoid depends on what you're taking it for.
However, a few preliminary findings suggest each of these cannabinoids may have different physiological effects. Let's take a quick look at what the most up-to-date research has to say about CBG vs. CBD.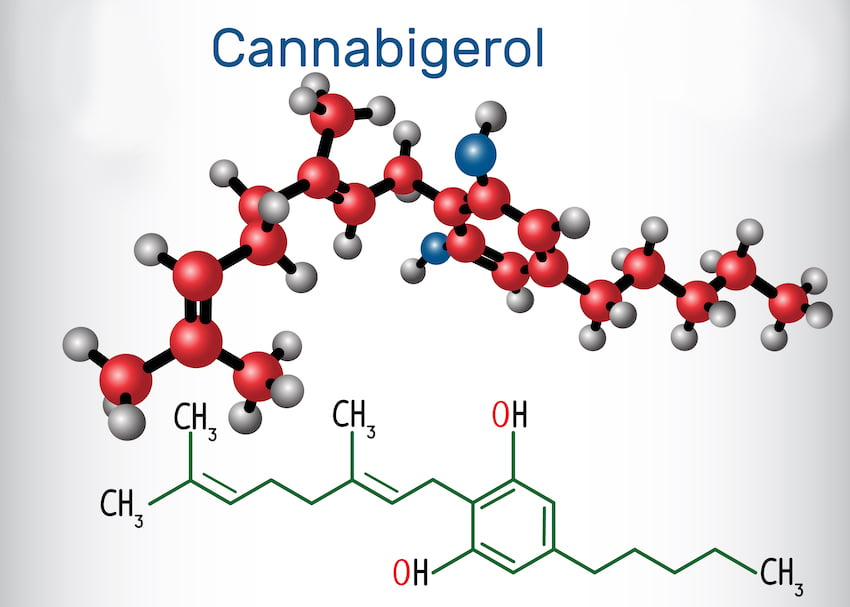 Which Cannabinoid Is More "Chill?" – CBG vs. CBD For Anxiety
Arguably, the top reason most people get interested in CBD is anxiety relief. Indeed, the majority of studies looking into CBD's effectiveness often focus on its supposed anxiolytic features.
For example, a clinical trial in Brazil examined CBD's effect on a group of patients with social anxiety disorder (SAD). Scientists involved in this trial said the SAD patients in the CBD group reported less anxiety during a public speech versus the placebo group. It also appeared patients who took CBD had fewer heart palpitations compared with those who took a placebo.
These findings were bolstered by a Japanese study that also examined CBD's effects on students with SAD. According to this study's results, patients who took CBD reported a lower anxiety level versus placebo patients.
While CBD appears to have anti-anxiety potential, we're still in the dark when it comes to CBG. Some studies suggest the effects of CBG may include neuroprotective effects, but there's no evidence this plays a role in anxiety reduction.
Cannabinoids For Creaky Joints – CBG vs. CBD For Pain
Like anxiety, pain is another common reason some customers first get interested in CBD. Even if you're not into CBD oil, chances are you've seen CBD muscle rubs and creams on store shelves.
So, does CBD help with pain relief? While we can't say anything conclusive, recent studies suggest CBD has natural anti-inflammatory properties. Indeed, even Harvard Medical School says CBD might help with arthritis pain.
While we don't have data on the health benefits of CBG's effect on arthritis, a few studies suggest it could help people struggling with genitourinary, inflammatory bowel disease, Huntington's disease, or relief from colon cancer treatment. For instance, a recent rat study out of Italy said CBG might reduce IBS-related inflammation. Another mice trial revealed CBG could help reduce bladder spasms, which might help patients who struggle with pelvic pain disorders. However, these trials are not final and need to be further studied in humans to eventually be approved by the FDA.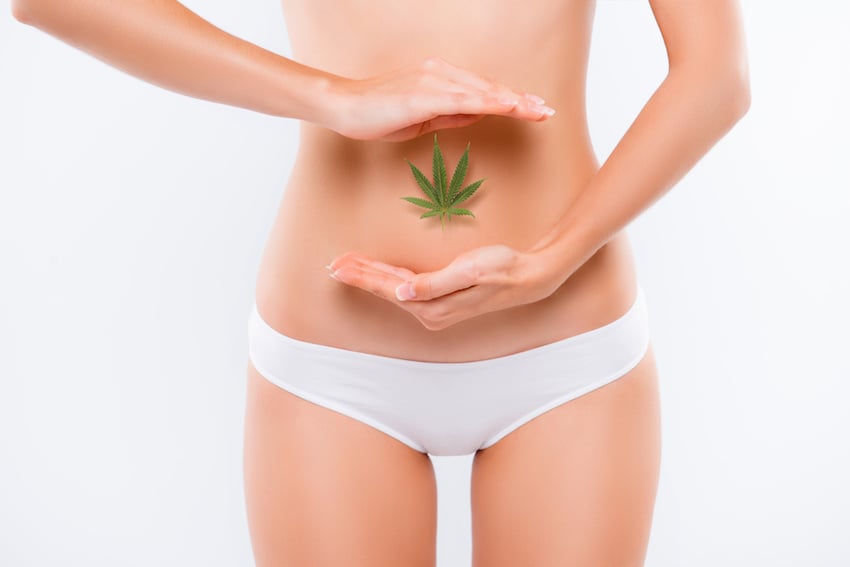 CBG vs. CBD For Eye Health – Potential Help For Glaucoma?
Glaucoma frequently appears on lists of "approved conditions" for medical cannabis–but does that mean a hemp pre-roll could drop your intraocular pressure (IOP)? As with most other conditions, there's still a lack of evidence on how CBD or CBG affects glaucoma. However, there are a few recent findings that are raising a few eyebrows.
First off, a recent study out of Indiana University cautioned glaucoma patients against relying on CBD products. According to this initial trial, CBD appeared to increase IOP in a group of mice. Interestingly, THC seemed to decrease IOP when taken on its own.
By contrast, a recent UK trial suggested CBG might have a positive impact on eye health. According to study authors, CBG seemed to reduce IOP. This research was backed by another study out of West Virginia University Medical Center.
Of course, it's too early to say whether different cannabinoids could help glaucoma patients. However, this data strongly suggests the potential benefits of CBG will play a more significant role in the future of eye care, especially when the side effects are more closely documented.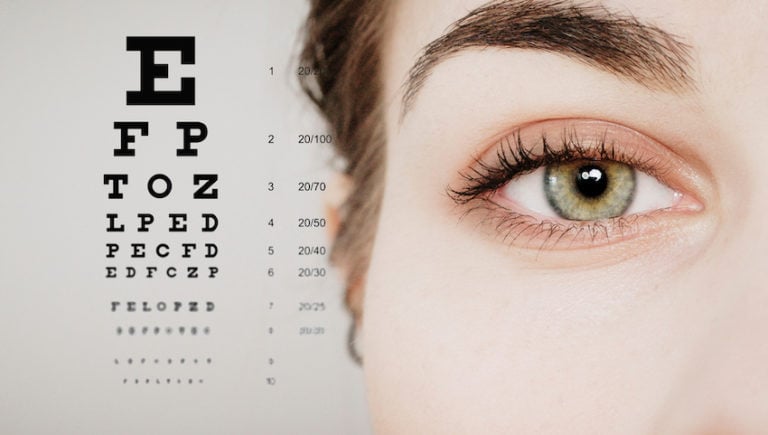 Anyone Hungry? – CBG vs. CBD For Appetite
One of the most intriguing studies examining CBG and CBD took place at Canada's University of Guelph. Researchers involved in this trial were most interested in how CBD and CBG affected nausea in a group of mice.
First, scientists observed that pure CBD seemed to have an anti-nausea effect on lab mice. When researchers used a CBD-CBG formula, however, mice showed more signs of nausea, including vomiting. According to study authors, CBG seems to block CBD from landing on serotonin receptors, which may account for its negative impact on nausea.
Of course, this data is only preliminary, but it does suggest any effects CBG and CBD have different effects on appetite stimulation.
Want To Give CBG A Go? Cannaflower Can Help!
CBG may be one of the trickiest cannabinoids to isolate, but that doesn't mean there aren't ways you could give it a try. Indeed, customers could experience the benefits of both CBD and CBG by smoking on Cannaflower's well-cured hemp plant buds. In fact, Cannaflower is one of the few hemp flower brands to offer CBG-specific cannabis strains like White CBG. On top of our hemp flower catalog, Cannaflower also provides full-spectrum CBD oils and tinctures, all of which contain some traces of CBG.
All of Cannaflower's hemp strains are third-party tested to ensure there's no more than 0.3 percent THC content. For more info on our products' quality, we encourage you to review our official lab reports on this page.
The statements made regarding these products have not been evaluated by the Food and Drug Administration. The efficacy of these products has not been confirmed by FDA-approved research. These products are not intended to diagnose, treat, cure or prevent any disease. All information presented here is not meant as a substitute for or alternative to information from health care practitioners. Please consult your health care professional about potential interactions or other possible complications before using any product. The Federal Food, Drug and Cosmetic Act requires this notice.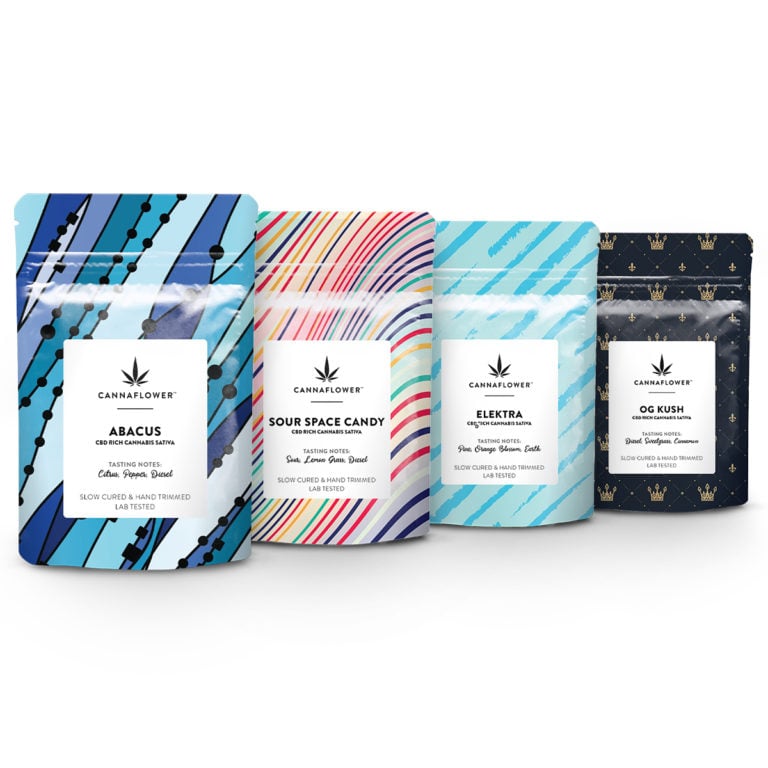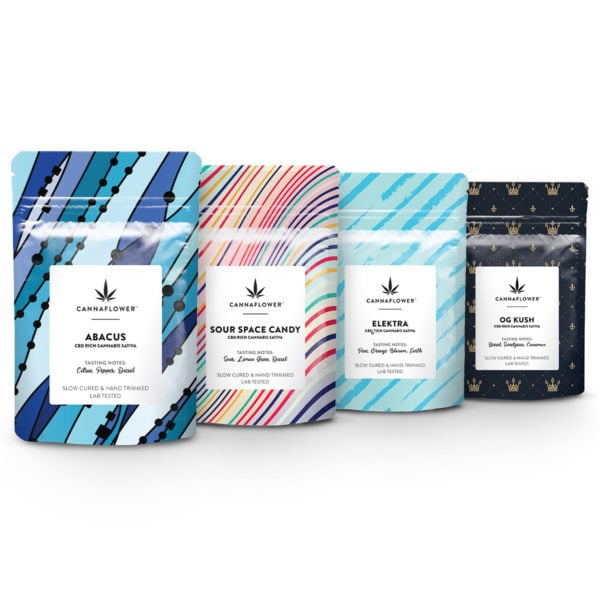 The world's best CBD hemp flower straight to your door.