It's not hyperbolic to say that the 2018 US Farm Bill poses a grave threat to the tobacco industry. Now that hemp is federally legal, tobacco smokers have a non-addictive alternative within their grasp—and they're very excited to try it! 
According to the latest data, a sizable chunk of smokers are serious about swapping their nicotine-laden cigarettes for all-natural hemp pre-rolls. And, honestly, who could blame them? When you consider all the health drawbacks of tobacco, it's not difficult to understand the surge in demand for Cannaflower's hand-trimmed hemp. 
Although it's debatable whether hemp will fully replace tobacco, there's certainly a lot of excitement surrounding this ancient crop's potential. If you're a tobacco smoker who's thinking about giving Cannaflower's strains a go, then you should know you're not alone. As hemp cultivars become easier to access, the move towards CBD flowers will only accelerate in the ensuing years.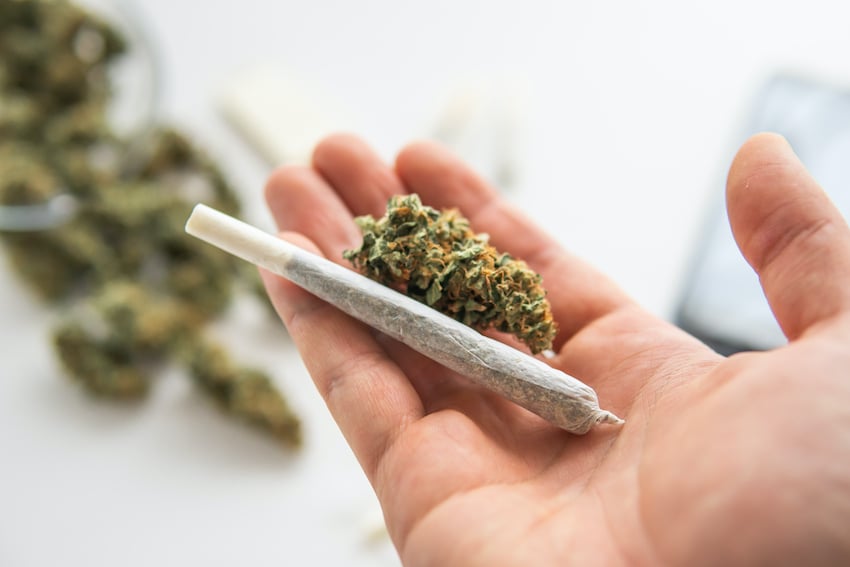 How Popular Is CBD Flower With Tobacco Smokers?

To better understand hemp's rise in popularity amongst smokers, Hemp Industry Daily and Nielsen recently studied consumer behaviors in the CBD industry. According to their research, analysts now believe tobacco smokers are far more likely to consume CBD versus non-smokers.
Indeed, Hemp Industry Daily reporters say that almost 25 percent of smokers have already tried CBD within the past year. For comparison, about 18 percent of Americans say they've taken a hemp-derived product between 2019 – 2020.
While these stats are impressive, researchers were even more surprised by the intense interest tobacco smokers showed for smokable hemp. Research suggests there's an over 150 percent higher chance tobacco smokers used smokable hemp versus non-smokers. That likelihood increased to 191 percent when analysts asked participants whether they used hemp pre-rolls within the past month.
Looking ahead, the demand for smokable hemp flowers and pre-rolls is strongest amongst tobacco smokers. Hemp Industry Daily says the chance a tobacco smoker will try hemp flower in the next year is 164 percent higher than non-smokers.
Why Are Tobacco Smokers Gravitating Towards Smokable Hemp?
It's clear that many tobacco smokers are interested in switching to high-CBD flower, but why is this the case? Here are a few possible explanations for why people are turning away from tobacco.
Tobacco's Health Score Hits A New Low
Many studies now show there has been a dramatic shift in societal attitudes towards cigarettes. For instance, only 40 percent of Americans in the 1960s said they believed smoking was a risk factor for cancer. That number jumped to 71 percent in 2001, and it continues to climb to this day.
There's even evidence that young people are turned off by the adverse health effects associated with tobacco. A recent survey out of California found that 94 percent of teens in 2015 don't intend to smoke. That's an almost 30 percent spike compared with scores in 2001.
Interestingly, survey data from Hemp Industry Daily also suggests smokers are interested in CBD as a "healthier" alternative to tobacco. In a recent survey of over 5,000 CBD customers, 24 percent said they were using CBD to help quit smoking. Analysts also discovered 41 percent of former cigarette smokers use hemp flower as a replacement for tobacco.
Big Tobacco Faces Big Government – The Preponderance Of Public Health Warnings
Piggybacking off of the last point, many influential organizations are pouring millions into fighting tobacco addiction. Indeed, the World Health Organization officially says it wants to reduce global nicotine use by 30 percent by 2025.
Although the WHO says there are still about 1.1 billion tobacco smokers, the total number has been declining over the past few decades. Health initiatives like the WHO Framework Convention on Tobacco Control seem to be driving more people away from tobacco. 
In the USA, the CDC has also been working hard to spread health info on nicotine addiction. According to the CDC, the total number of US smokers has dropped from 20 percent in 2005 to under 14 percent in 2018. 
As public health initiatives become more prevalent, it's increasingly likely tobacco smokers will shift towards other compounds like CBD hemp.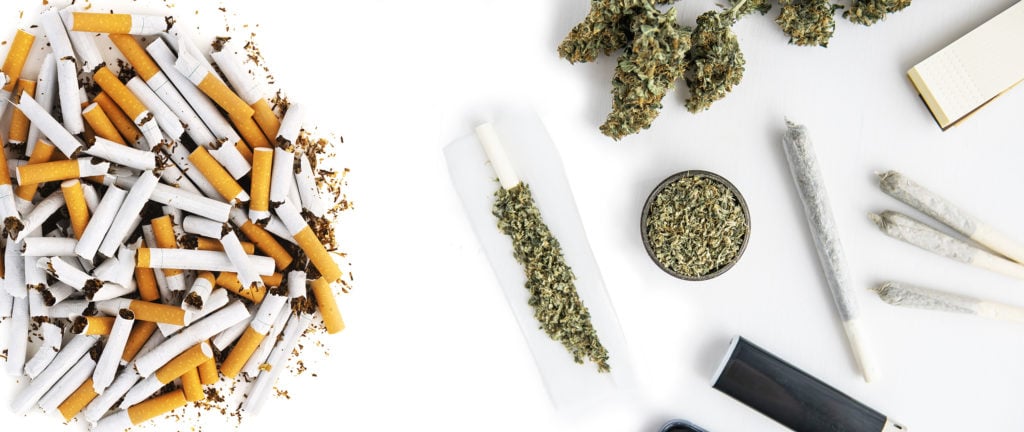 Tobacco Farmers Prefer Planting More Profitable Hemp Seeds
Another issue facing the tobacco industry is that an increasing number of farmers simply don't want to grow it! As demand for tobacco declines, so does its value on the global market. Obviously, since tobacco farming is becoming costly, fewer cultivators are interested in adding it to their crop rotation. 
Indeed, it's now estimated farmers need 650,000 acres of tobacco to make the same amount of money from a 100,000-acre plot of hemp. Many farmers are now on record saying it's more profitable to grow an OK industrial hemp crop versus a perfect tobacco crop.
Unsurprisingly, many farmers who've been in the tobacco business are gradually shifting towards industrial hemp production. If more cultivators follow this model, it could help bring the average price of smokable hemp goods down over the next few years. Conversely, as tobacco becomes increasingly scarce, it will get even more costly for cigarette smokers to keep up their habit.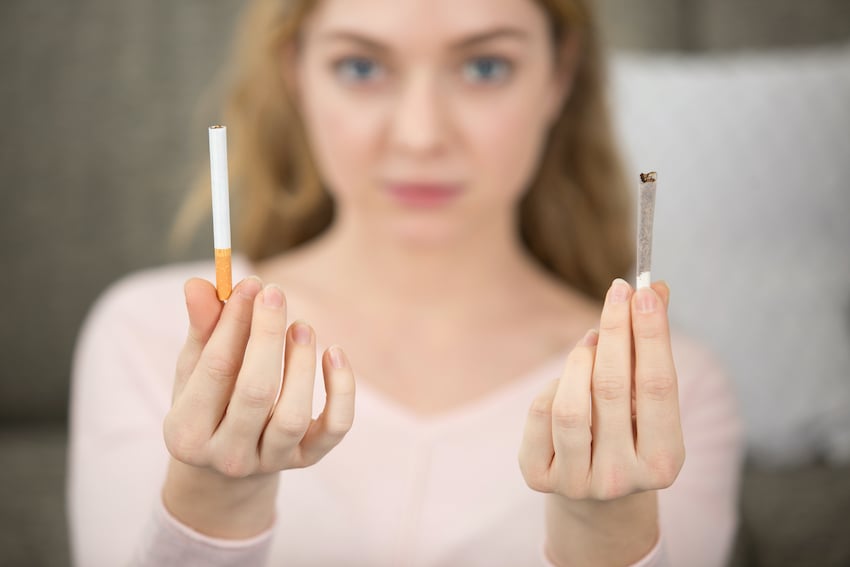 What Are The Benefits Of Smoking Hemp vs. Tobacco?
Now you know why people are turning away from tobacco, but that doesn't fully explain the rise in CBD hemp flower. In this section, we'll go through a few of the most significant benefits hemp flower offers smokers.
There's No Such Thing As "Habit-Forming Hemp"
A significant reason tobacco smokers are interested in switching to hemp pre-rolls is that they're non-addictive. Unlike nicotine, CBD is non-habit-forming and does not contain any psychoactive properties. Not only that, high-quality CBD hemp has none of the toxic additives you often find in cigarettes.
Since legal hemp buds only have ≤ 0.3 percent THC, it's impossible for smokers to feel "stoned" with a high-CBD pre-roll. On the contrary, most users often report a general sense of ease and contentment while smoking well-cured hemp strains. Whether you smoke a hemp joint early or late in the day, there's no risk of getting addicted or feeling disoriented. 
All of these features make smokable hemp a far safer alternative to tobacco products. You can still enjoy the feel of "lighting up" without any of the dubious additives or addictive compounds in tobacco products.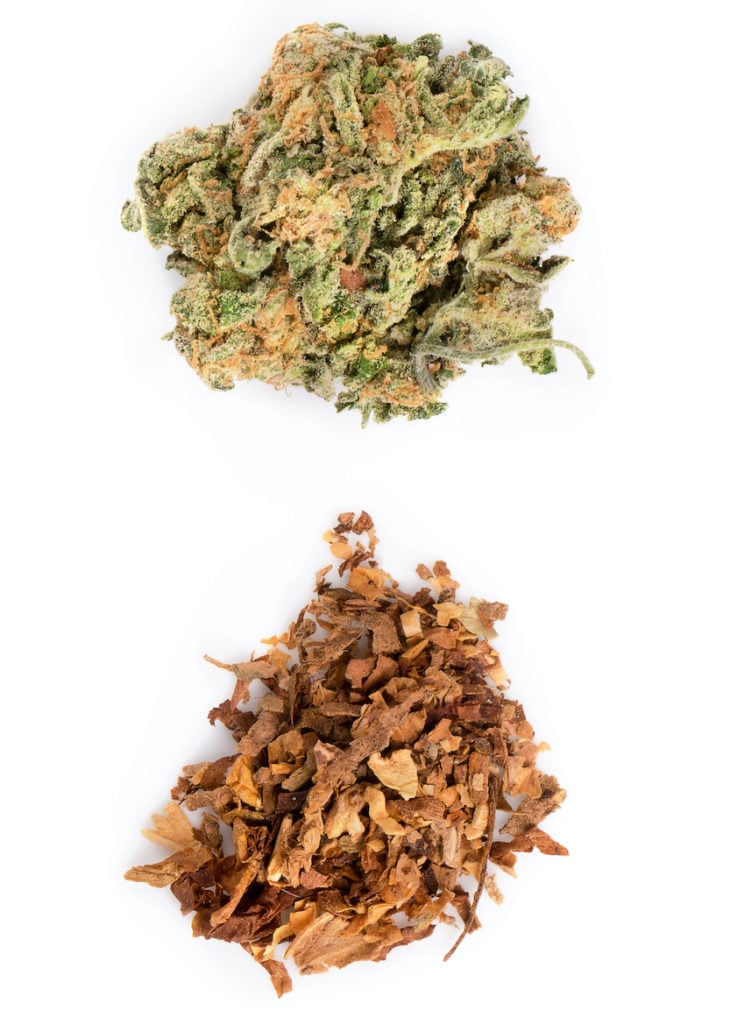 Hey, Hemp Doesn't Taste All That Bad!
People who've never tried smokable hemp are often skeptical about the taste of these pre-rolls. That's an understandable assumption, especially considering hemp was primarily grown for industrial uses in the past. Of course, it also doesn't help that cannabis is often nicknamed "grass!" 
However, as expert farmers enter the hemp cultivation space, there's been a remarkable increase in the quality of hemp strains. Expert cultivators at Cannaflower take their time adjusting growing conditions to bring out their plants' highest cannabinoid and terpene profiles. 
The result of this intensive labor is a rich flavor experience that varies depending on what strain you're smoking. While it may be hard to believe, many tobacco smokers genuinely enjoy smoking well-cured hemp joints.
Hemp Smoking Has An Immediate Impact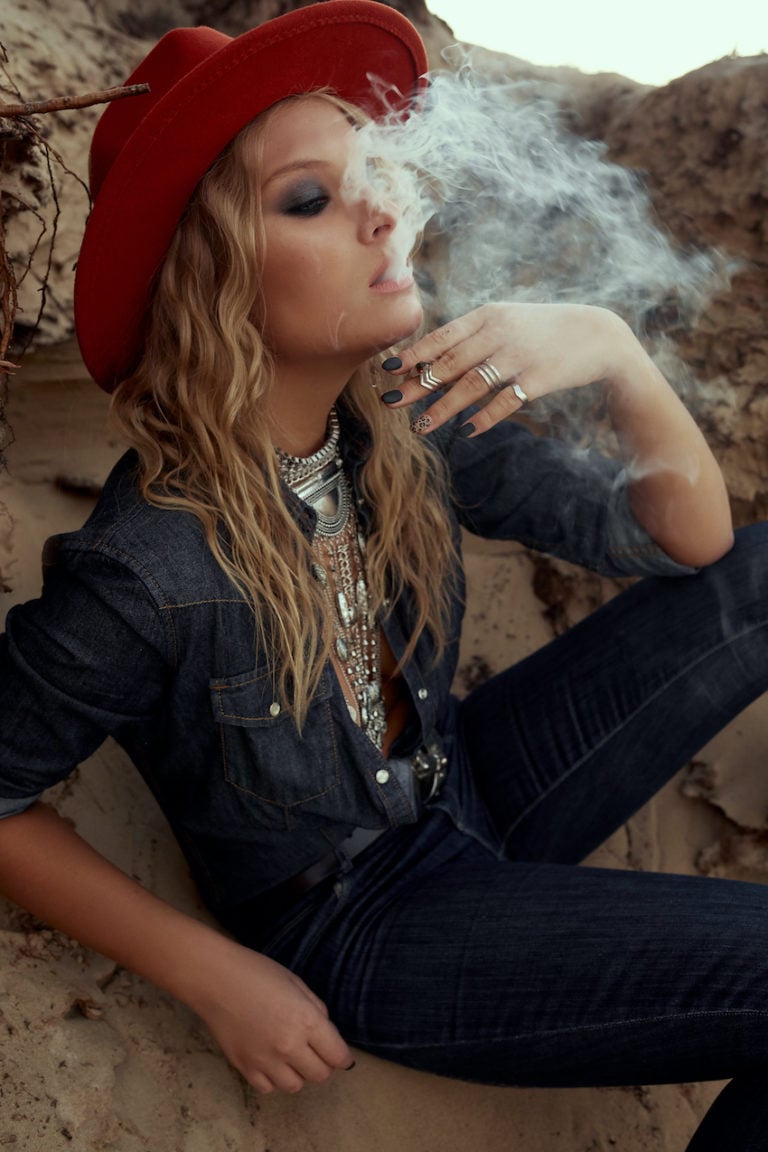 Unlike many other CBD products, hemp pre-rolls have an immediate impact on users. The reason for this is twofold. First, the smoke from a hemp joint doesn't have to travel through your digestive tract. Instead, the smoke from a hemp bud goes directly into your bloodstream, which means you'll feel an effect within a few minutes. 
Another reason hemp flowers are so potent has to do with "the entourage effect." Although there's still debate over this phenomenon, some scientists believe hemp compounds work together to produce a heightened therapeutic effect. 
Even though CBD could have an effect independently, the entourage effect suggests it might work better when paired with secondary cannabinoids, flavonoids, and terpenes. Proponents of the "entourage effect" believe smoking hemp is the best way to take advantage of this plant's many unique properties.
Could CBD Oil Help With Nicotine Addiction?
Let's be clear: there's no scientific evidence that CBD can help with nicotine addiction. We always recommend that smokers work with a doctor if they want to reduce their cigarette consumption.
With that disclaimer out of the way, some initial studies suggest CBD might have therapeutic potential. Indeed, one study out of University College London found that cigarette smokers who inhaled CBD daily for one week reduced their average cigarette consumption by 40 percent. Researchers also said that smokers who took a placebo inhaler did not reduce their cigarette consumption.
Hopefully, as more scientists investigate CBD's role in nicotine addiction, we will better understand how this cannabinoid works. Until then, it's best for cigarette smokers to ask their doctor whether it's OK to try CBD or CBD pre-rolls.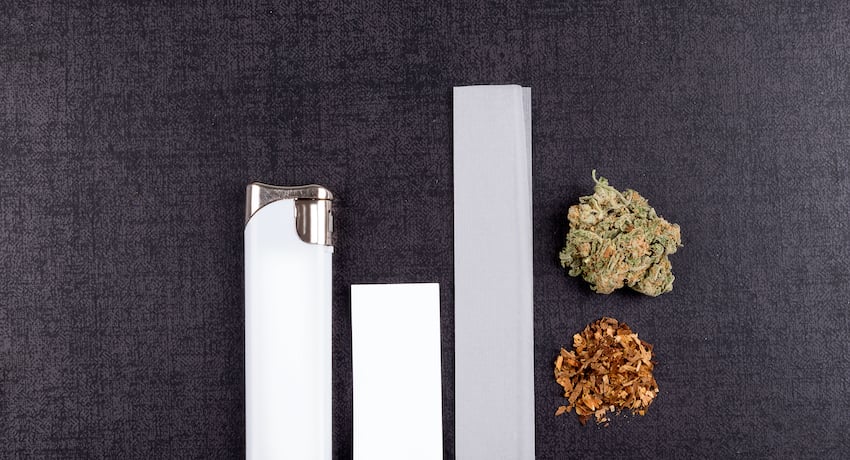 Make The Switch To Smokable CBD With Cannaflower!
There has never been a better time to start smoking hemp. Not only is hemp now federally legal, the quality and variety of buds you'll find online is remarkable. Anyone new to the smokable hemp market should take their time researching the different flavors and effects associated with Cannaflower's hemp strains. 
For extra convenience, you could also look into our CBD pre-rolls. Filled to the brim with our premier ground hemp, these preloaded joints are the perfect alternative for people who are used to smoking cigarettes.
Cannaflower is dedicated to bringing the finest artisan hemp flower to discerning CBD customers. If you'd like to learn more about our high-quality products, be sure to check out our detailed lab reports on this link. You could also reach out to Cannaflower's friendly staff with any questions on our "Contact Us" page.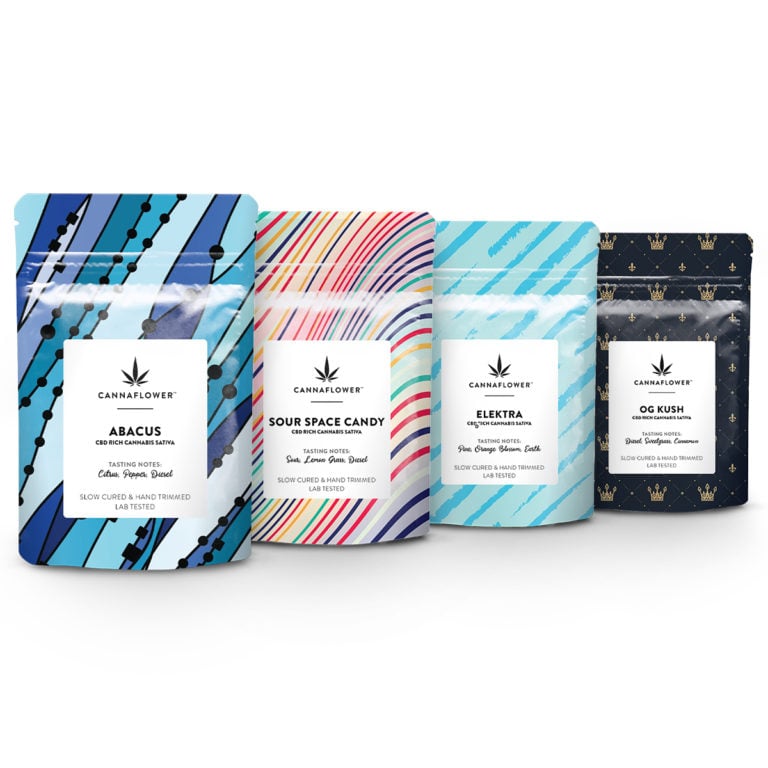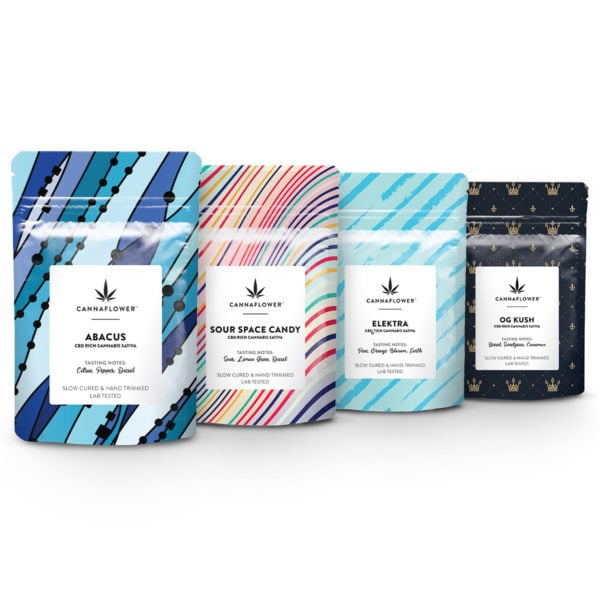 The world's best low-THC, cannabinoid-rich flower
straight to your door.