Disclaimer:  None of the following information should be construed as legal advice on the part of Cannaflower™. Cannaflower™ is simply attempting to provide the most up to date information of which we are aware. We always recommend following your doctor's advice and researching your own State's regulations and laws for all of your activities and purchases.
The State of West Virginia
Yes. Hemp is considered to be an industrial agricultural crop in the Mountain State. Hemp licensing is handled through the State Department of Agriculture. If an organization has attained a license, then they have met state regulations for the legal cultivation processing and handling of hemp production.
To qualify as 'hemp', hemp plants need to meet the exact same definition stated by federal law through the 2018 Farm Bill: thc content can be no greater than 0.3%. If a CBD product contains more than 0.3% thc, then it is considered 'cannabis' and is only available for purchase for patients medical certifications from a licensed dispensary.
West Virginia CBD Laws prior to the 2018 Farm Bill

Senate Bill 447 had greater restriction than the 2018 Farm Bill; defining any hemp with greater than 1% THC as cannabis.
The West Virginia Medical Cannabis Act of 2017 made products containing cbd in West Virginia sourced from cannabis legal for people with certain medical conditions who might see positive health benefits. In other words, CBD was legal for medical purposes only.
West Virginia Hemp Laws after the 2018 Farm Bill
The West Virginia Industrial Hemp Development Act was passed into law to help develop a regulated hemp industry and recognized hemp as a legal agricultural commodity. However The Industrial Hemp Development Act still maintained very tight control over the growth of medical marijuana. After the 2018 Farm Bill, the development act was updated.
House Bill 2694 went into law in 2019 and adds further clarity to the handling, transportation, and licensing for hemp. The bill reaffirms that hemp with less than .3% THC is legally considered to be an agricultural commodity. Bill 2694 also clearly states that not licenses are needed to possess, transport, sell, or handle hemp or hemp-derived products. This bill also clarifies that products containing CBD, if they are consumables, are not considered controlled substances but are classified as foods.
In 2018 a U.S. Attorney Mike Stuart filed a lawsuit against Gary Kale of Grassy Run Farms and Matthew Mallory of CAMO Hemp. Stuart alleged that both parties were in violation of the Federal Controlled Substances Act when both Kale and Mallory purchased hemp seeds from Kentucky; across state lines. While at the time the State Department of Agriculture's Pilot Program only permitted licensed hemp growers to purchase seeds internationally, there is now such seed restriction or requirement under state law. Nor is buying seeds over state lines a violation of federal law. A judge dismissed the lawsuit later that year.  Judge Robert Chambers issued a ruling which stated that a bill passed through congress that stated law enforcement agencies as well as legislators should not interfere with industrial hemp.
Despite Attorney Stuart's pursuit of legal action against West Virginia farmers, taken as a whole West Virginia seems to be a state in full support of the 2018 Farm Bill. Indeed, supporting the agricultural economy through hemp cultivation may mean continued health and success. The Agricultural Commissioner Kent Leonhardt went on record stating that he felt the lawsuit was unjustifiable.
The West Virginia Department of Agriculture had allotted one hundred and fifty eight licenses by the end of 2019. Of these licenses, seventy one were licenses for processing hemp (as opposed to growing it).
West Virginia Regulations FAQs:

So, is it legal to grow CBD hemp flower in West Virginia? 
Because industrial hemp is recognized as an agricultural crop by the state, it is legal to grow. However, businesses and individuals still require a license issued by the Department of Agriculture before they can legally grow hemp. The WVDA (West Virginia Department of Agriculture) has the authority to test any harvest hemp for its THC content in order to confirm compliance. If a licensed grower is found to be in violation of the THC content limits placed on industrial hemp, they may face fines as well as risk having their license revoked. If any licensed grower violates the provisions of the law more than 3 times in 5 years, they may be forbidden to cultivate any further hemp or hemp products for up to 5 years.
Is it legal to sell CBD hemp flower in West Virginia?
Yes. There is no requirement for any license in order to sell CBD hemp flower or full spectrum CBD oil in the state of West Virginia. As long as hemp product fall under the legal definition of a hemp product: meaning they contain less than 0.3% THC.
And is it legal to buy hemp flower in West Virginia?
Yes. There is no requirement for any license, prescription, or medical recommendation in order to purchase hemp products. It is legal for anyone in the state of West Virginia to possess or buy hemp products.
Is it legal to smoke hemp flower in West Virginia?
Yes. But you should still smoke hemp flower in private, in your own home. Many US States have banned public smoking. While it is not illegal to smoke hemp, it still bears a striking resemblance to marijuana and there is no reason to risk giving the impression to law enforcement or your fellow citizens that you are smoking a controlled substance.
Is it legal to grow hemp at home in West Virginia?
No. The state of West Virginia recognizes industrial hemp as an agricultural crop. There are required licensing procedures for any individual or organization that is interested in the cultivation and processing of hemp.
Where can I buy hemp in West Virginia?
West Virginians are free to order high quality CBD flower products online.
If you own a retail business in the State of West Virginia and are interested in carrying Cannaflower™ products, you can request a wholesale catalog by submitting your information here. A representative will reach out to you within one business day to provide you with additional information on our wholesale program.
Legality Wrap-Up
Indeed, the State of West Virginia honors the 2018 farm bill and the legality of all CBD products that contain less than 0.3% THC.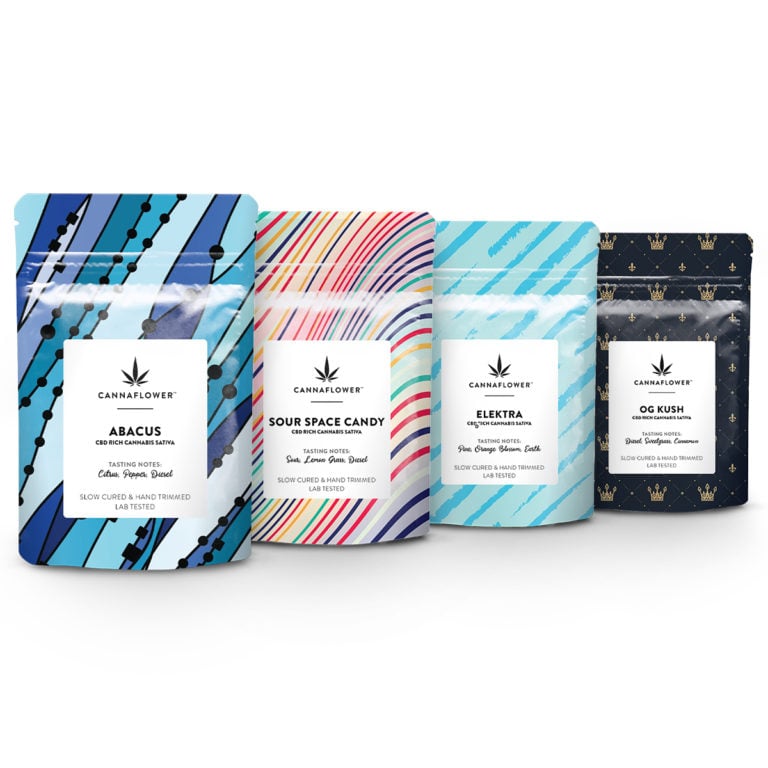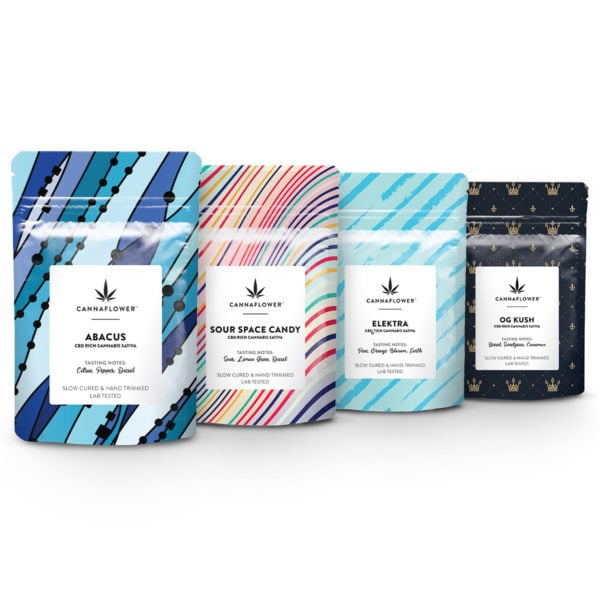 Discover your favorite new Cannaflower™ strain. This Taster's Menu is a great way to sample some of our most popular flower!