Besides pro-football, Wisconsin is best known throughout the US for its many dairy delicacies. However, did you know this Midwestern state was once one of America's top hemp producers? Indeed, during World War II, Wisconsin played a pivotal role in making hemp-based textiles and ropes. Although the Badger State is no longer America's hemp capital, farmers have begun re-introducing this profitable crop to their fields.
With each passing year, it's getting easier for Wisconsin farmers to grow industrial hemp. However, Wisconsin has some of the nation's toughest restrictions on buying, selling, and using CBD. Indeed, under current laws, only patients with a doctor's approval could use CBD oil. Other than that, it's technically illegal to use recreational CBD hemp in this state.
Although Wisconsin takes a tough stance on CBD, it's still federally legal to use hemp-derived goods with ≤ 0.3 percent THC. Plus, many municipalities in Wisconsin have reduced their penalties on small amounts of cannabis. Despite these legal changes, you must be extra cautious about smoking CBD hemp in Wisconsin. Please stay up-to-date on Wisconsin's latest cannabis laws so you know the legal risks associated with CBD hemp.
Wisconsin Hemp Laws Before The 2018 US Farm Bill
Interestingly, Wisconsin was one of the first states to introduce pot decriminalization policies. In fact, Madison County voted to decriminalize small amounts of weed as early as the 1970s. While this doesn't make marijuana legal in Wisconsin, it suggests local police forces aren't prioritizing it.
Around the same time DC lawmakers passed the 2014 US Farm Bill, Wisconsin's leaders created the state's first medical hemp program. Under the Wisconsin Act 267, doctors could prescribe FDA-approved CBD to patients with epilepsy. A few years later, Madison legislators introduced SB 10 to expand this medical CBD program. Today, physicians could prescribe CBD oil with ≤ 0.3 percent THC to patients with various debilitating conditions.
One year before the 2018 US Farm Bill passed, Wisconsin also created an industrial hemp pilot program. Initially, this program only helped local universities better understand hemp cultivation. Wisconsin leaders ordered the Department of Agriculture, Trade, and Consumer Protection (DATCP) to handle all hemp licensing procedures.
Wisconsin CBD Hemp Laws After The 2018 US Farm Bill
Since the 2018 US Farm Bill applies to all states, you could say it legalized recreational hemp in Wisconsin. However, Madison lawmakers have yet to give the "green signal." Today, recreational CBD is only legal in Wisconsin under the new federal statutes. It's worth noting, however, that many municipalities have voted to decriminalize cannabis post-2018. A few cities that reduced their penalties for small amounts of marijuana include Milwaukee, Eau Claire, and Green Bay. Again, this doesn't mean marijuana is a-OK in these areas; it simply means first-time offenders will face less severe penalties.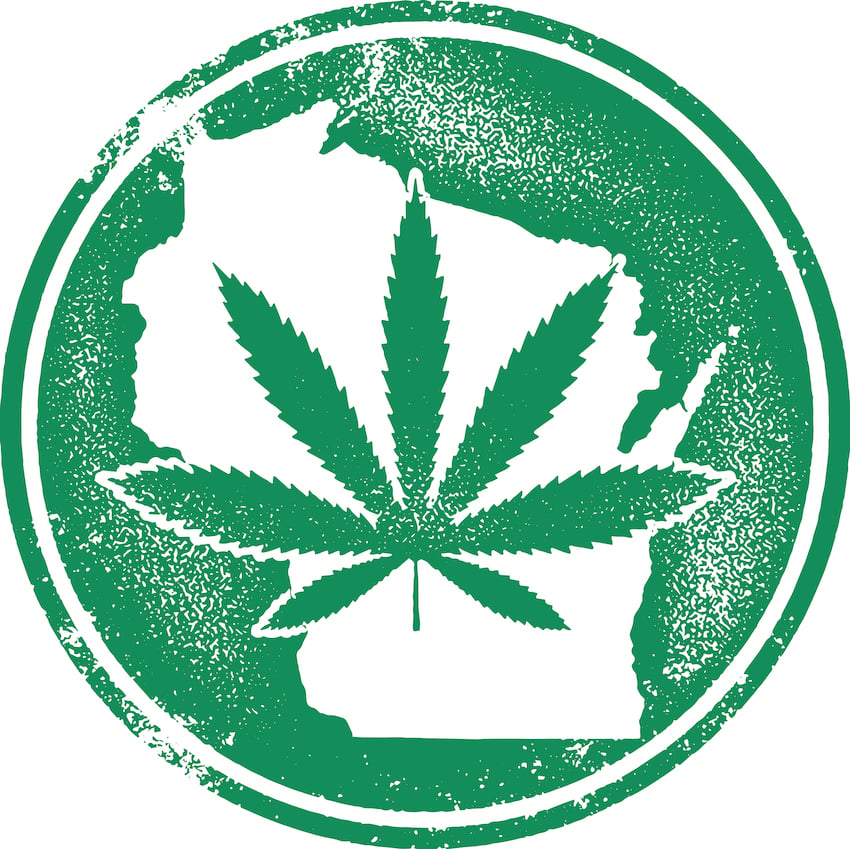 Wisconsin Hemp Flower Laws FAQs
So, Is It Legal To Grow CBD Hemp In Wisconsin?
You can grow hemp in Wisconsin if you have a permit from the DATCP. To apply for this hemp grower's license, you will need to send the DATCP a criminal background check and detailed info about your farmland. Prospective growers must also prepare to send the state a non-refundable fee.
The current price for a hemp grower's license varies depending on how large your farmland is. If you're growing 30 acres or less of hemp, you will have to pay ​$150 for your license. Applicants who want to grow on a farm with between 31 to 199 acres must pay $5 per acre. Lastly, anyone who's farming on over 200 acres of land will have to pay $1,000.
Please remember you will also have to pay for lab testing to ensure your hemp has ≤ 0.3 percent THC. According to the DATCP, this procedure costs at least $250. You can find out more about sending an application to become a Wisconsin hemp grower on this DATCP webpage.
Is It Legal To Sell CBD Hemp In Wisconsin?
Unless you're purchasing medical-grade CBD oil with a doctor's approval, it's unclear whether selling hemp products is legal in Wisconsin. Under the 2018 US Farm Bill, it's OK to sell hemp goods in any state (provided they have ≤ 0.3 percent THC). However, Wisconsin only released laws explicitly endorsing medical-grade CBD oil.
Plus, since Wisconsin has no medical or recreational marijuana laws, many shop owners don't feel comfortable stacking their shelves with hemp buds. Both hemp and marijuana come from the cannabis genus; hence, they look remarkably similar. For this reason, stores could face legal penalties if police suspect they're selling marijuana.
Is It Legal To Buy CBD Hemp In Wisconsin?
If you could find a store that's willing to sell CBD hemp in Wisconsin, it's federally legal to buy these buds if they have ≤ 0.3 percent THC. However, at the state level, there's no clear guidance on the legality of recreational hemp goods. CBD customers in Wisconsin should know that they are operating in a legal grey area. Today, the most discreet way that Wisconsin residents could buy CBD is through online platforms like Cannaflower. For years, we've sent our artisan-grade hemp buds, pre-rolls, and CBD oils to satisfied customers in all 50 states. No matter where we're sending our products, we always take the time to wrap them in ultra-stealthy packages. Find out more about our stellar shipping policies on this FAQ page.
Is It Legal To Smoke CBD Hemp In Wisconsin?
Yet again, Wisconsin doesn't offer clear guidance on the legality of smoking CBD hemp. Under the 2018 US Farm Bill, it's OK to use hemp buds on private property, but only doctor-approved CBD oil is OK under Wisconsin's state law.
If you're going to smoke CBD hemp flowers in Wisconsin, you must reserve them for a private residence. Although many Wisconsin cities are decriminalizing weed, it's still illegal to smoke cannabis in this state. If the police catch you smoking cannabis outdoors or indoors, you could face a fine or jail time. Be sure to review your municipality's marijuana rules so you know what you're up against.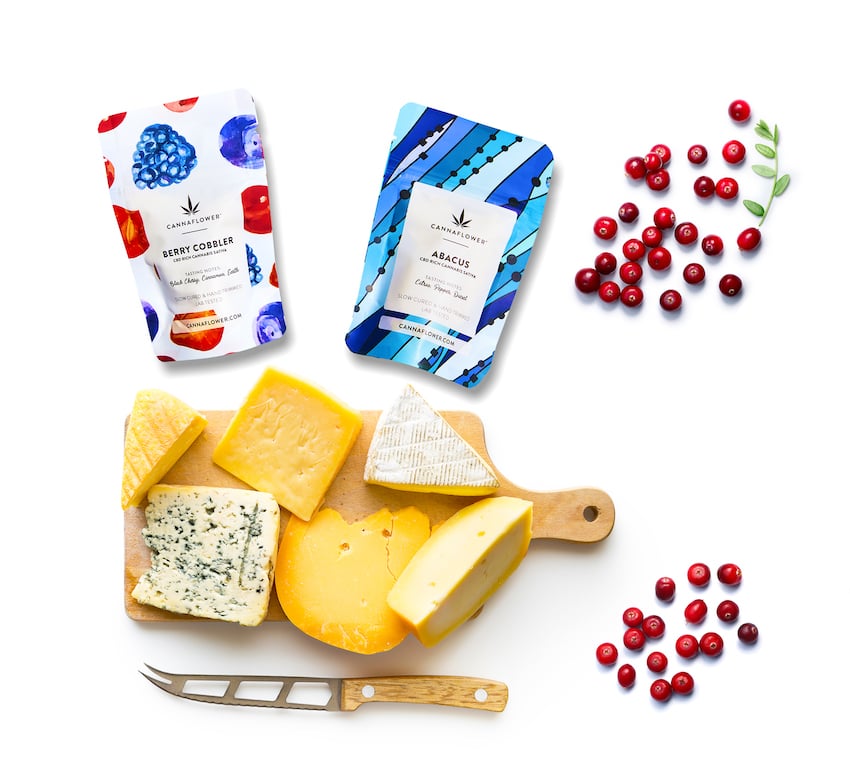 Is It Legal To Grow CBD Hemp Flower At Home In Wisconsin?
Wisconsin has severe penalties for anyone who cultivates cannabis on their property. Even if you're growing low-THC flowers, police will charge you with a felony. The max punishment for cannabis cultivation is a $10,000 fine and 3.5 years in jail.
Where Could I Buy CBD Hemp In Wisconsin?
Wisconsin may not have the most favorable cannabis laws, but the state has yet to issue an outright ban of the 2018 US Farm Bill. Therefore, you can find a few CBD shops in big cities like Milwaukee and Madison. At this point, however, Wisconsin residents will have the best luck buying CBD hemp buds on an online store like Cannaflower.We guarantee all of our premier hemp flowers, prerolls, and CBD oils conform to the 2018 US Farm Bill's standards. You could also rest assured our hemp flowers will arrive on your doorstep in ultra-discreet packaging. For more details on our hemp flowers, be sure to read through Cannaflower's latest lab reports on this webpage.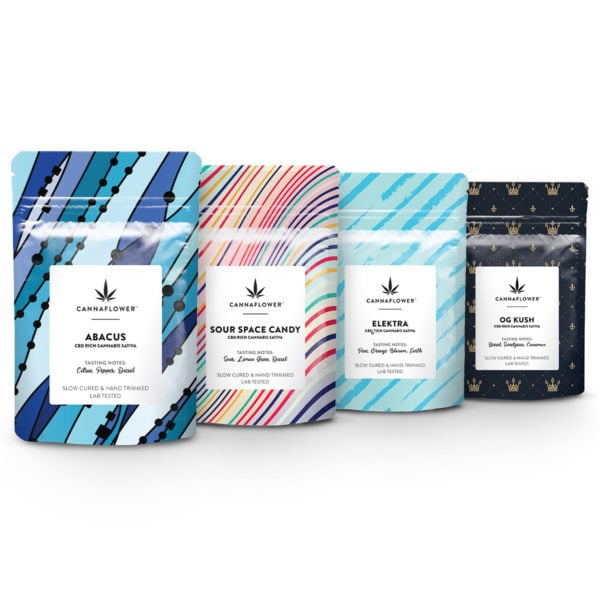 Discover your favorite new Cannaflower strain. This Taster's Menu is a great way to sample some of our most popular flower!