The Pacific Northwest has always had a progressive reputation. So, it's no surprise this region has some of America's most relaxed cannabis laws. Indeed, Washington State was one of the nation's earliest adopters of medical marijuana. Plus, ever since 2012, the Evergreen State has given the "green light" to recreational, adult-use cannabis. 
So, does this mean Washington State is OK with CBD hemp? In a word, "yes!" From 2019 onwards, Washington State has become increasingly tolerant of high-CBD hemp flower. The Evergreen State even has a USDA-approved Hemp Farming Program. However, there are a few CBD-related restrictions still in place—especially concerning edibles.
Washington residents who are interested in CBD must review the state's current hemp flower laws. Although Washington is pretty chill when it comes to CBD, there are a few bans that customers should keep in mind before ordering their hemp buds.
Washington Hemp Laws Before The US 2018 Farm Bill

I-692 was the first successful cannabis initiative in Washington State's recent history. Passed in 1998, this new law established the state's official medical marijuana program. Patients with debilitating conditions such as cancer or MS can now apply for an MMJ card with a doctor's approval. To this day, the Washington State Department of Health oversees the state's medical marijuana program. 
While I-692 opened the door for legal marijuana in Washington, I-502 took cannabis legalization to the next level. Officially called the "Washington Marijuana Legalization and Regulation Initiative," this 2012 law allowed anyone over 21 to buy recreational cannabis from state-approved shops. 
Under this new initiative, customers could buy up to one ounce of cannabis flower, 16 oz of marijuana edibles, 72 oz of cannabis tinctures, and 7 grams of marijuana concentrate per day. I-502 also gave the Washington State Liquor & Cannabis Board authority over cannabis taxation and licensing.
In terms of hemp legalization, the most significant law before the 2018 US Farm Bill was 2016's ESSB 6206. While this law didn't fully legalize hemp, it allowed select institutions to grow hemp flower for research purposes.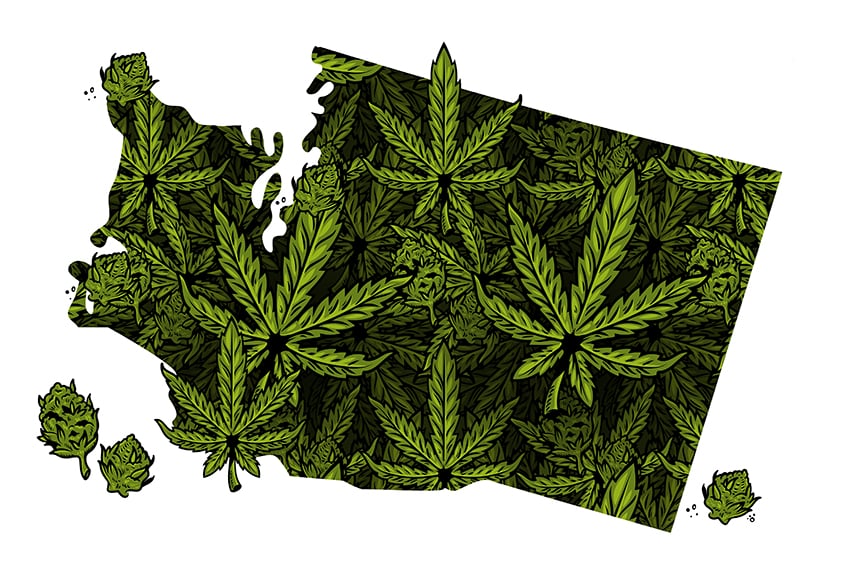 Washington Hemp Laws After The 2018 US Farm Bill

Shortly after the US Government signed the 2018 Farm Bill, leaders in Washington State revised their hemp statutes. In SB 5276, Washington State formally recognized "industrial hemp" as a legal crop (provided it has ≤ 0.3 percent THC). This new statute also created the state's Industrial Hemp Cultivation Program, which the USDA recently approved. 
While SB 5276 allows the sale and use of hemp-derived goods, there's one glaring omission: CBD edibles. According to the Washington State Department of Agriculture (WSDA), CBD-infused edibles are illegal to buy, sell, and use in the state. Until the FDA rules whether CBD is a safe food additive, Washington State will uphold its CBD edibles ban.
Washington State Hemp Regulations FAQs

So, Is It Legal To Grow CBD Hemp In Washington?
Farmers who want to cultivate CBD hemp in Washington State could apply for a grower's license through the WSDA. You could find all of the necessary application forms on this link. 
Just keep in mind that the WSDA only reviews applications that are sent via snail mail. You must print all of your documents and send them to the following address:
Washington State Department of Agriculture
Hemp Program
PO Box 42591
Olympia, WA 98504-2591
If you have further questions about applying for Washington State's hemp farming program, be sure to read through WSDA's FAQ page. 
It's also worth mentioning that Washington State has an official Industrial Hemp Association. Anyone interested in connecting with other farmers could reach out to this organization at www.ihempawa.com.
Is It Legal To Sell CBD Hemp Flower In Washington? 
Washington State doesn't have explicit laws on the sale of smokable hemp flowers. However, since this state has such a relaxed policy on recreational cannabis, it's unlikely legal vendors will face prosecution for adding CBD hemp to their catalog. 
Online CBD shops could also legally sell hemp flowers to Washington State residents. Indeed, Cannaflower has sent many of our trichome-rich hemp buds to satisfied customers throughout the Pacific Northwest. Be sure to look through our hemp flower catalog for more details.
Can I Buy CBD Hemp Flower In Washington? 
Now that recreational marijuana and CBD are legal in Washington State, residents shouldn't have an issue ordering high-CBD hemp flowers. Since hemp buds have ≤ 0.3 percent THC, they meet all the state and federal standards for legality. Although there's no explicit guidance on buying smokable hemp, there haven't been any hemp-related hassles reported in Washington State.
Is It Legal To Smoke Hemp Flower In Washington?
Again, Washington State doesn't have a specific hemp flower policy. However, since it's now legal for adults to smoke recreational cannabis at home, there should be no issue smoking CBD hemp in a private residence.
However, customers should never smoke or vape hemp flowers in public places. Washington State still has firm bans on smoking cannabis in public parks, schools, or near businesses.
Even though there's ≤ 0.3 percent THC in hemp flower, it's impossible for law enforcement to tell the difference between hemp and marijuana. You could face a hefty fine if you're caught smoking hemp flower in public, so it's best to reserve your smoking sessions for at-home use.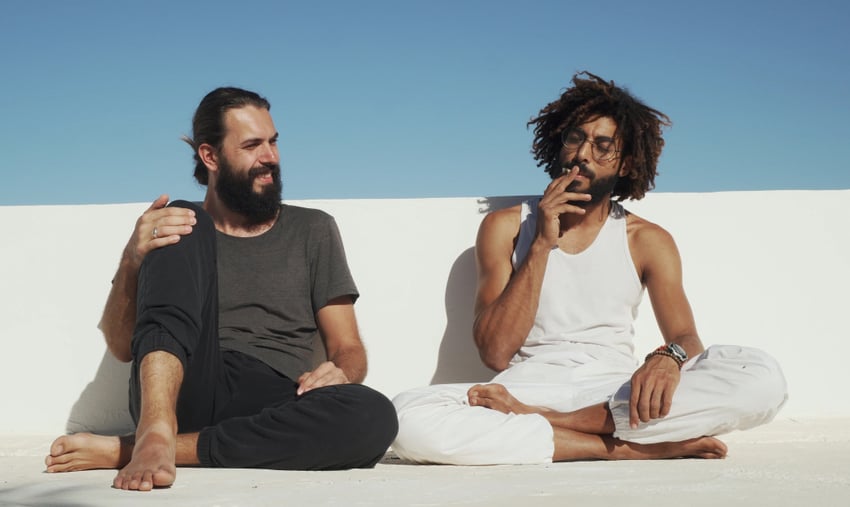 Is It Legal To Grow Hemp Flower At Home In Washington?
Technically, only farmers who have a state-approved license could grow industrial hemp in Washington. The Washington State Liquor and Cannabis Board also clearly states that at-home, recreational marijuana cultivation remains illegal.
Until Washington State relaxes its laws on home cultivation, it's best to refrain from planting hemp seeds at home.
Where Can I Buy CBD Hemp Flower In Washington? 
Washington State has one of the nation's most competitive cannabis markets. Customers should have no issues finding a wide assortment of CBD products in local dispensaries, especially in big cities like Seattle. As long as you're over 21, you shouldn't have a problem buying multiple high-CBD strains in legal shops.
However, that doesn't mean Washington residents have to settle for the strains at their local smoke shop. If you can't find what you're looking for in brick-and-mortar dispensaries, why not check out Cannaflower's online store? Over the past few years, Cannaflower has become one of the hottest names in the premium hemp market. Each of our hand-trimmed, artisan-grade hemp strains come with third-party lab verification to ensure you're getting the absolute best buds.
Want more info on Cannaflower's hemp buds? Be sure to follow this link.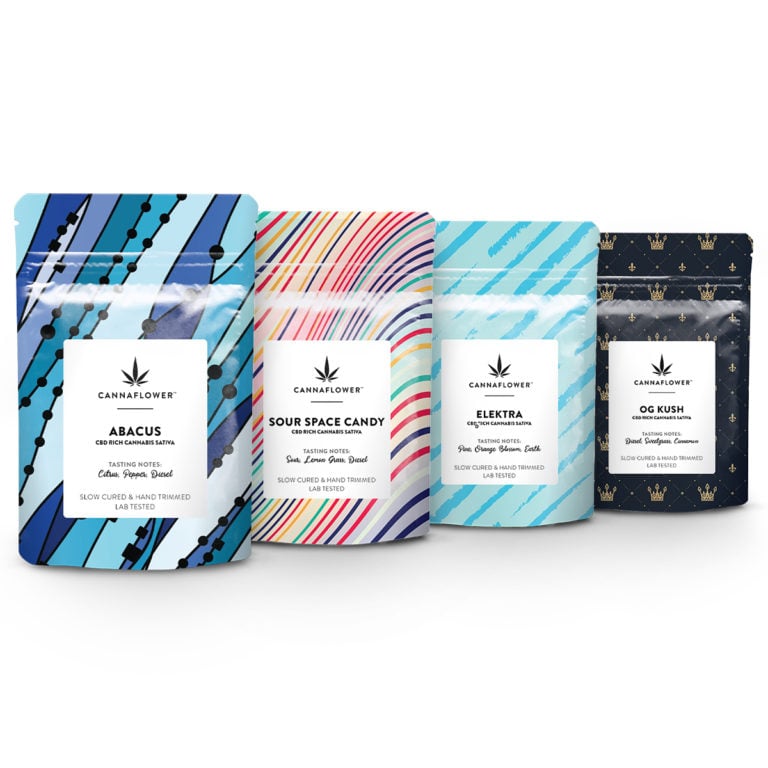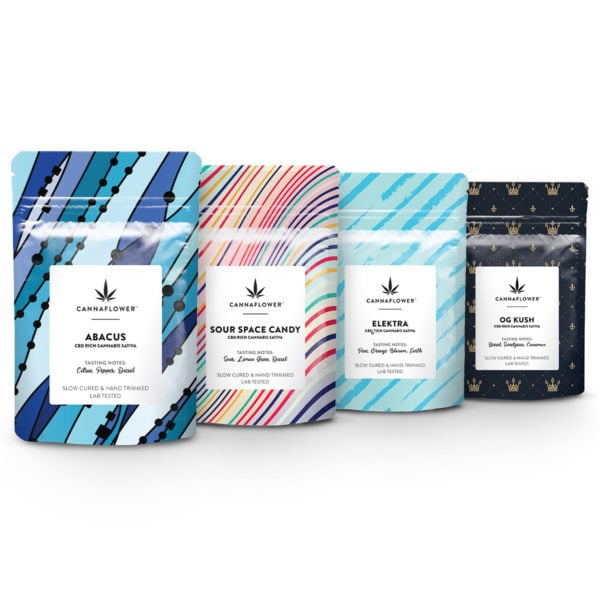 Discover your favorite new Cannaflower strain. This Taster's Menu is a great way to sample some of our most popular flower!