The Green Mountain State just got a whole lot "greener." Sure, Vermont may always be known for its spectacular fall foliage—but hemp farms are becoming increasingly common in this New England gem. In fact, Cannaflower proudly produces and packages all of our CBD hemp buds at our Battleboro headquarters! 
If you couldn't guess already, CBD hemp is legal to grow, sell, and use in Vermont. Not only that, Vermont recently legalized the possession and use of recreational marijuana for adults. While it's currently illegal to buy and sell cannabis in-state, Montpelier lawmakers are busily working on a cannabis dispensary program. So, as long as you consume your Cannaflower hemp buds indoors, you shouldn't fear getting arrested in this Northeastern state.
Vermont Hemp Laws Before The 2018 Farm Bill

In 2004, Vermont took its first step towards legalizing cannabis when it passed SB 76. This significant law established Vermont's Medical Marijuana Registry (aka "the VMR"). Today, Vermont patients who have a doctor's approval could apply for an MMJ card via the Department of Public Safety. Once approved, MMJ patients could legally purchase cannabis from a state-licensed dispensary. 
Anyone on Vermont's MMJ registry could request the service of a licensed caretaker. Plus, each MMJ patient could cultivate up to two mature and seven immature cannabis plants in their home. The current possession limit for MMJ patients is two ounces of cannabis flower.
Please note: MMJ patients in Vermont can't hop between dispensaries. Instead, you must choose one dispensary as a part of your application. While you could change this dispensary over time, you have to wait at least 30 days and pay a $25 fine.
Vermont Hemp Laws After The 2018 Farm Bill

It wasn't long after the 2018 US Farm Bill passed that leaders in Montpellier added a new hemp code to Vermont's Statutes. In Title 6, Chapter 34, Vermont formally legalized the sale, cultivation, and use of hemp-derived goods. This new law clearly defined hemp flower as containing ≤ 0.3 percent delta-9 THC.
While these hemp laws were a big deal in the CBD community, Vermont made even bigger news when it passed H. 511 (aka Act 86). Under this new law, the Green Mountain State gave the green light to recreational ganja. Any Vermont resident over 21 can't be fined or arrested for owning or using less than one ounce of cannabis flower. 
While H. 511 took cannabis flower off Vermont's banned substances list, it didn't legalize the sale of high-THC cannabis. However, a state-approved dispensary system is now in the works. Recently, Vermont created a Cannabis Control Board to approve and tax future dispensaries. The state is also finalizing daily purchasing limits for cannabis flowers, concentrates, and edibles.
If all goes according to plan, recreational dispensaries in Vermont should open in 2022.
Vermont Hemp Regulations FAQs

So, Is It Legal To Grow CBD Hemp Flower In Vermont?
Vermont's Agency of Agriculture, Food, and Markets (AAFM) now accepts applications from anyone interested in growing or producing industrial hemp. You can find all of the paperwork for a hemp grower's application on this official webpage. 
According to the AAFM, it usually takes ten business days to approve or deny a hemp grower's license. Although the AAFM recommends sending your application via email, you could also mail your paperwork to this address:
Vermont Agency of Agriculture, Food & Markets Licensing and Registration 
116 State Street 
Montpelier, VT 05620-2901
In terms of payments, the AAFM charges a flat $100 fee for anyone applying for a hemp producer license. Those who want a commercial hemp grower's license must pay a fee proportional to their farmland and how much hemp they produce per year. Here's a quick look at the current VT grower's license fees:
Less than 0.5 acres and less than 500 lbs. of dry hemp = $100 fee. 
0.5 – 0.9 acres and less than 10,000 lbs. of dry hemp = $500 fee.
10 – 50 acres and less than 50,000 lbs. of dry hemp = $1,000 fee.
Over 50 acres of land and over 50,000 lbs. of dry hemp = $3,000 fee. 
As a side note, these fees are only applicable to outdoor growers. If you plan to cultivate hemp indoors, you'll have to pay $1,000 for less than 500 sq. feet of space. This price goes up to $2,000 if you have a facility with over 500 sq. feet.
Interestingly, Vermont also has a personal use hemp cultivation program. Adults who want to grow less than 0.5 acres of hemp for at-home consumption may want to apply for this license.
Is It Legal To Sell CBD Hemp Flower In Vermont? 
It's legal for shop owners to sell CBD hemp flowers in Vermont. Although the state has yet to inaugurate its cannabis dispensary program, there's no law against selling hemp strains with ≤ 0.3 percent THC. As always, be sure the hemp buds you're offering at your store come with third-party lab results for extra security.
Speaking of lab results, you could find the exact cannabinoid percentages in Cannaflower's strains on this link.
Is It Legal To Buy CBD Hemp Flower In Vermont?
Customers could legally purchase hemp flower and other CBD goods throughout Vermont. It's also OK for residents to order hemp strains from reputable websites like the Vermont-based Cannaflower.
Formerly known as Berkshire CBD, Cannaflower is one of the leading players in the smokable hemp industry. In addition to trichome-rich hemp flower and pre-rolls, we also sell high-quality full-spectrum CBD oils.
If you'd like to learn more about Cannaflower's offerings, please feel free to visit this webpage. You could also drop us a line on this Contact Us page.
Is It Legal To Smoke CBD Hemp Flower In Vermont?
As long as you consume CBD hemp inside a private residence, you shouldn't run into problems in Vermont. Indeed, since recreational cannabis is legal for adults, there's no need to worry about smoking one of Cannaflower's hemp cultivars indoors.
To avoid legal hassles, please refrain from smoking CBD hemp outdoors or in your car. Even though CBD is non-intoxicating, police can't tell the difference between hemp and marijuana. Since Vermont has strict laws against smoking weed in public, you could land yourself in trouble if you're caught using a suspicious-smelling hemp strain. 
FYI: Vermont now allows residents to possess up to one ounce of cannabis at a time. While these rules don't apply to hemp flower, it's best to keep your stash around the one-ounce level. Since hemp and marijuana look so similar, it's easy for law enforcement to mix them up.
Is It Legal To Grow Hemp At Home In Vermont?
Under Act 86, adults living in Vermont could grow a total of six marijuana plants indoors. Only two of these plants should be in the flowering stage at any given moment. While this law doesn't specify hemp cultivation, you probably won't run into difficulties if you keep your home-grown crop to six plants.
Also, please remember Vermont's AAFM offers a personal use hemp grower's license. For $25, you could apply to grow a < 0.5-acre plot of hemp on your property. Since this law is for "personal use," it's illegal to sell these hemp buds. For more info on applying for this unique program, you should visit the AAFM's Hemp Program website.
Where Can I Buy Hemp Flower In Vermont?
CBD shops have become increasingly common throughout Vermont, especially in more populated areas like Burlington and Rutland. However, since Vermont has yet to establish a recreational dispensary program, it might be challenging to find a vast array of hemp strains in brick-and-mortar locations. That's why we suggest Vermonters take a peek at the wide variety of hemp flowers available on Cannaflower's website. 
Cannaflower is proud to cultivate and manufacture all of our CBD-rich hemp flowers in the Green Mountain State. Our expert team of farmers takes the time to grow organic, trichome-rich flowers that contain a fantastic blend of cannabinoids and terpenes. For max potency, we guarantee to hand-trim every one of our artisan-grade whole hemp flowers.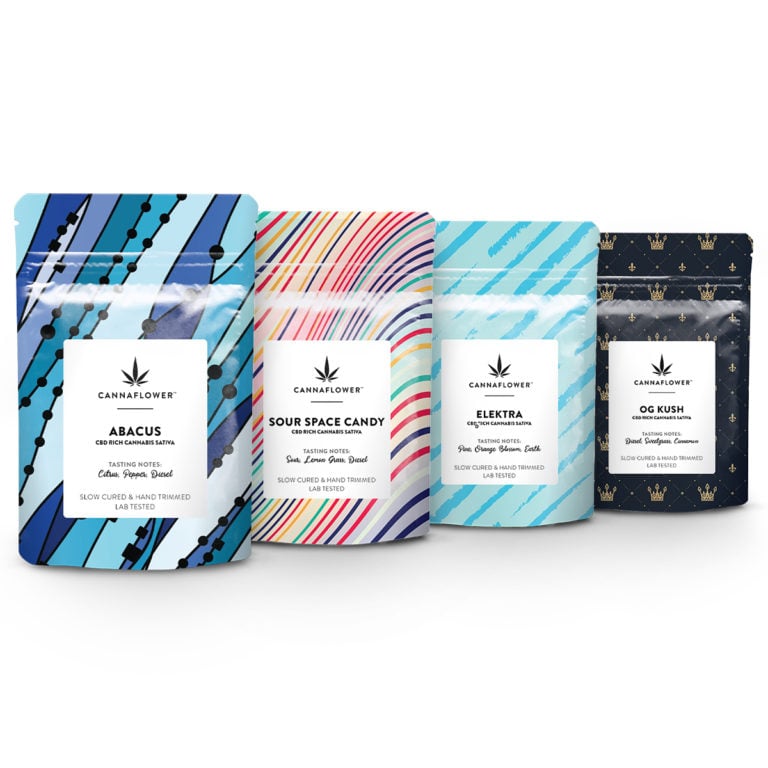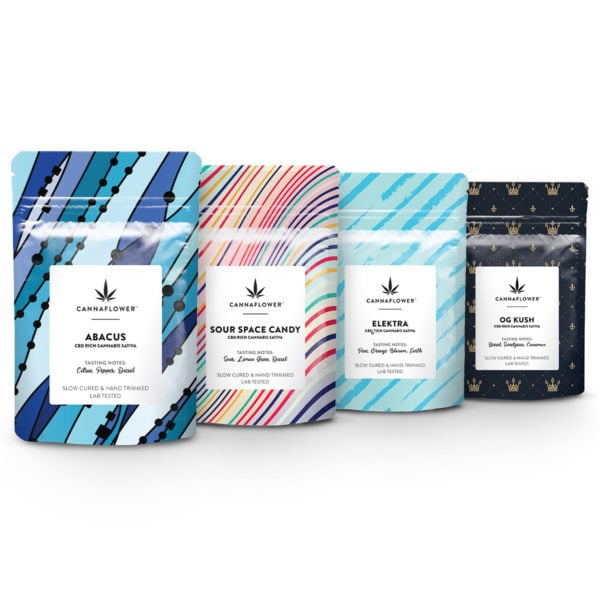 Discover your favorite new Cannaflower strain. This Taster's Menu is a great way to sample some of our most popular flower!