Unlike nearby Michigan, Ohio has yet to join the Midwest's growing "marijuana club." However, just because recreational cannabis remains illegal doesn't mean Ohioans can't enjoy hemp CBD. Indeed, ever since 2019, Ohio has allowed the cultivation, sale, and use of hemp-derived goods. As long as your CBD oils have ≤ 0.3 percent THC, you're a-OK under Ohio's hemp statutes.
Although Ohio is relaxed when it comes to CBD, customers must remember that recreational cannabis remains illegal. If you are going to light a few of Cannaflower's hemp buds, please only do so in the privacy of your home.
Ohio Hemp Laws Before The 2018 US Farm Bill

Interestingly, Ohio was one of the earliest states to decriminalize small amounts of recreational cannabis. From 1975 till today, anyone who has below 100 grams of weed in their home will face a max fine of $150. People with up to 200 grams of marijuana could face more severe charges of 30 days in jail and $250 in fines.
Ohio also attempted to legalize adult-use recreational weed in the 2015 election cycle. Despite mainstream attention, this initiative failed to get enough votes to change Ohio's marijuana policies.
However, Ohio lawmakers successfully created a Medical Marijuana Program in 2016. Listed as HB 523, this new law allowed patients with qualifying conditions to sign up on the state's Medical Marijuana Registry. Patients are allowed a 45-day supply of their chosen cannabis products from an approved dispensary. It's also legal for MMJ cardholders to request the assistance of a licensed caretaker.
Despite recent revisions to Ohio's Medical Marijuana Program, patients cannot grow marijuana at home. It's also illegal to use smokable marijuana. To find out more about Ohio's Medical Marijuana Control Program, please follow this official link.
Ohio Hemp Laws After The 2018 US Farm Bill

Soon after DC legalized commercial hemp in the 2018 US Farm Bill, Ohio updated its hemp code with SB 57. This 2019 law legalized the cultivation, sale, and use of hemp-derived products. Lawmakers also defined industrial hemp as a Cannabis sativa variant that has ≤ 0.3 percent delta-9 THC. 
Although recreational marijuana remains illegal, there have been significant decriminalization laws in the past few years. Indeed, many big cities throughout Ohio have further decriminalized the possession of 100 – 200 grams of marijuana. 
For instance, there are now virtually no penalties for possessing small traces of marijuana in Cincinnati, Cleveland, and Dayton. Columbus also voted to significantly reduce the fines for possession of fewer than 200 grams for recreational marijuana. 
Please remember, this doesn't mean adult-use recreational marijuana is legal in Ohio. However, these new laws suggest the state is becoming more tolerant of recreational cannabis.
Ohio Hemp Regulations FAQs

So, Is It Legal To Grow CBD Hemp Flower In Ohio?
Ohio requires all prospective hemp growers to send a thorough criminal background check. Anyone arrested within the past ten years for drug possession or trafficking will most likely not receive a cultivation license. 
The OH Department of Agriculture also asks hemp grower applicants to send an aerial map of their growing location. All legal hemp farms should be 100 feet from residential areas and 500 feet from public parks and schools.
Please visit this link to the OH Department of Agriculture's Hemp Program page for more detailed info on applying for a grower's license.
Is It Legal To Sell CBD Hemp Flower In Ohio? 
Yes, high-CBD hemp flower is technically legal under SB 57. We say "technically" because there's no specific reference to smokable hemp in this law. Also, since marijuana smoking is still illegal, some vendors have raised concerns over selling hemp flower products.
Even though hemp and marijuana are different cultivars, they look and smell incredibly similar. It's impossible to tell whether a strain has ≤ 0.3 percent THC simply by looking at it. That's why store owners must ensure all of their CBD products come with third-party lab results that show ≤ 0.3 percent THC.
FYI: Cannaflower sends all of our hemp strains to third-party labs for intensive screenings. You can find all of our official lab reports on this webpage.
Is It Legal To Buy CBD Hemp Flower In Ohio?
As long as your chosen strain has ≤ 0.3 percent THC, you shouldn't have an issue buying hemp in the Buckeye State. Plus, if you can't find your ideal cultivar in brick-and-mortar stores, you could legally purchase CBD hemp on websites like Cannaflower.
Currently, Cannaflower offers dozens of high-CBD and CBG strains that are bursting with exquisite terpenes. Be sure to browse our full line of hemp flowers on this website.
Is It Legal To Smoke CBD Hemp Flower In Ohio?
As we've mentioned a few times before, marijuana smoking is illegal in Ohio. While this doesn't mean smokable hemp flower is banned, it does mean Ohioans need to exercise extreme caution. 
For your safety, only smoke or vape Cannaflower's products in a private residence. You should also avoid smoking hemp flower outdoors, on federal property, and in a motor vehicle.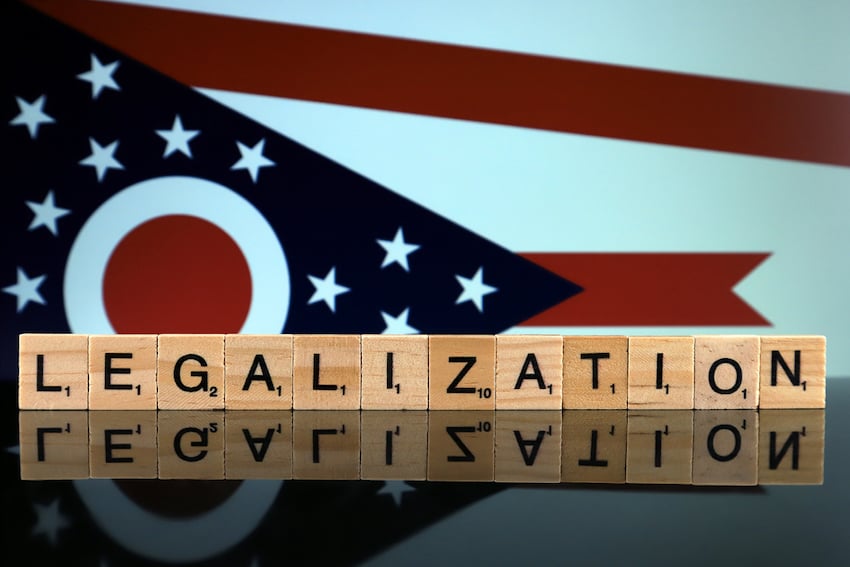 Is It Legal To Grow Hemp At Home In Ohio?
Ohio strictly forbids all forms of at-home cannabis cultivation—including hemp flower. If you're serious about growing hemp, you need to apply for a license through the Ohio Department of Agriculture. Until Ohio relaxes its stance on recreational cannabis, you should avoid growing CBD hemp indoors.
Where Can I Buy Hemp Flower In Ohio?
Ohioans could find many reputable CBD shops, alternative healing centers, and vape stores now offering hemp goods. This is especially true in big cities like Columbus, Cleveland, and Cincinnati. However, since marijuana is still a touchy subject, you'll have more luck finding high-quality hemp buds in online stores like Cannaflower.
In the past few years, Cannaflower has built a reputation for offering artisan-grade hemp at affordable prices. In addition to our dizzying array of hemp cultivars, customers could purchase one of Cannaflower's convenient pre-roll packs or ultra-purified CBD oils. 
If you'd like to learn more about our products and services, we'd recommend checking out this FAQ page. You could also contact our staff directly with any questions at [email protected].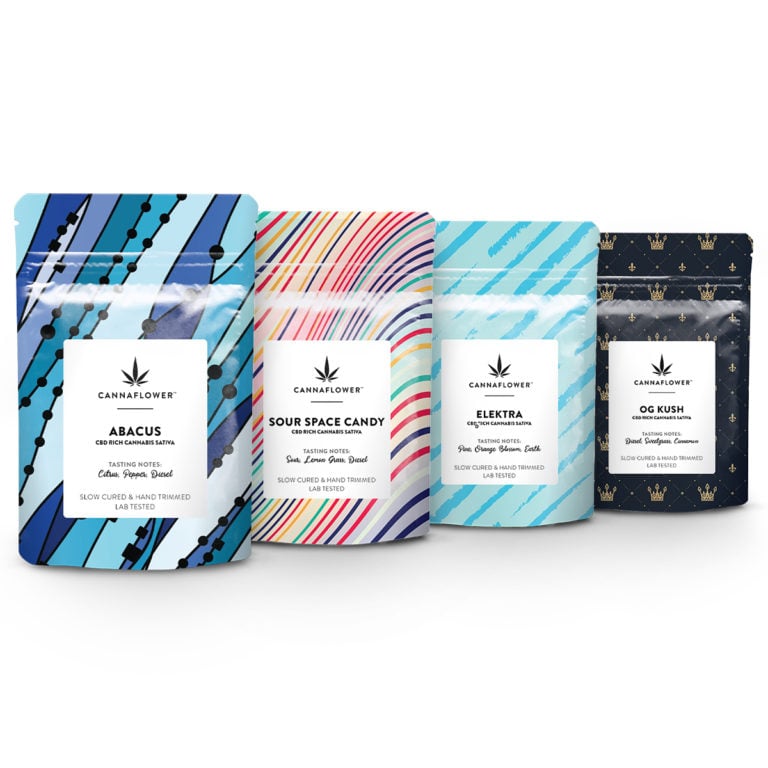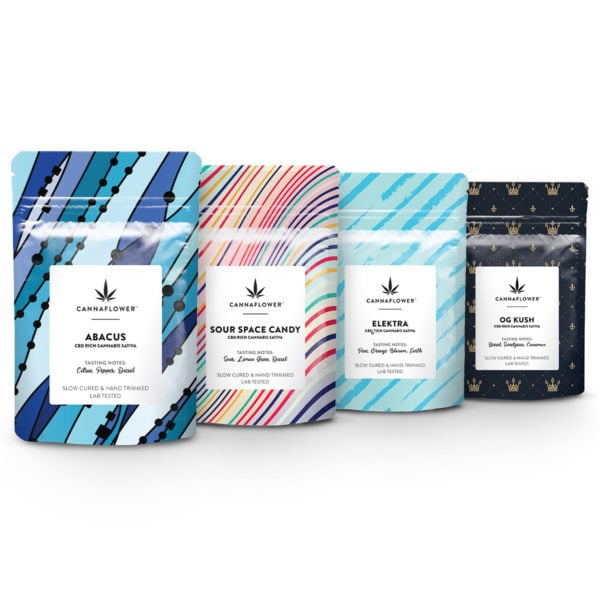 Discover your favorite new Cannaflower strain. This Taster's Menu is a great way to sample some of our most popular flower!