As the center of the US government, you'd expect Washington, DC to be pretty strict on weed. However, you might be surprised to learn that DC has relatively progressive laws for both medical and recreational cannabis. This is especially the case with hemp-derived products like CBD oil.
Ever since the federal government passed the 2018 US Farm Bill, DC denizens could legally purchase hemp-derived goods. The only exception to this rule is CBD edibles. Until the FDA clarifies its stance on using CBD as a food additive, DC stores aren't allowed to sell hemp edibles or beverages.
While it may be easier for DC residents to buy and use CBD, there are many standards residents have to abide by. Anyone interested in purchasing hemp flower should have a thorough understanding of the dos and don'ts of using cannabis in DC.
Washington, DC – CBD Laws Before The 2018 US Farm Bill

The first attempt to legalize cannabis in the nation's capital took place in 1993. During this year, residents passed Initiative 59, which formally legalized medical marijuana for patients with qualifying conditions. According to the initiative's original text, patients with chronic issues such as HIV/AIDS, muscle spasms, cancer, or glaucoma could apply for an MMJ card.
Although I-59 passed in 1993, it took twenty years for patients to get their medical cannabis. Lawmakers created the "Barr Amendment" in 1998, which stopped I-59 from going into effect. Today, the Barr Amendment no longer applies, which means the DC Department of Health can process card MMJ applications.
DC residents took one step further towards marijuana legalization with the passage of I-71 in 2015. This new initiative made it legal for residents 21 and over to possess and use small quantities of marijuana in their private property. Adults in DC can now legally use marijuana at home, give marijuana to another adult, and stash no more than 2 ounces of marijuana. 
Please note: I-71 did not legalize the sale of marijuana in Washington, DC. The only way residents could legally purchase marijuana in the capital is to apply for a medical marijuana card and buy from a state-approved dispensary.
Washington, DC Hemp Laws After The 2018 US Farm Bill

Since most of DC is under federal jurisdiction, all of the rules outlined in the 2018 US Farm Bill apply in this territory. This means that hemp-derived goods are legal in the nation's capital as long as they contain ≤ 0.3 percent delta-9 THC. 
One exception to this rule is CBD edibles. DC officials are waiting for the FDA to give a definitive report on the use of CBD as a food additive. Once the FDA finds CBD is safe to use in foods and beverages, DC will likely allow the sale of hemp infusions. 
DC residents should also know that the capital doesn't have a hemp cultivation program. Anyone interested in farming hemp will have more luck applying in Maryland or Virginia.
Washington, DC Hemp Regulations FAQs

So, Is It Legal To Grow CBD Hemp In Washington, DC? 
Washington, DC does not have an industrial hemp cultivation program. Although CBD hemp is legal to use and sell, farmers cannot apply for a hemp grower's permit in the nation's capital. 
The reason DC doesn't have a hemp cultivation program is simple: there's not enough space! Washington, DC only measures 68.34 mi², and most of that space is taken up by federal buildings, museums, monuments, and housing units.
As we hinted above, farmers will have better luck applying for a hemp cultivation program in neighboring states. Both Maryland and Virginia now have industrial hemp programs.
Is It Legal To Sell Hemp Flower In Washington, DC?
In line with the 2018 US Farm Bill, vendors could sell hemp-derived goods in Washington, DC. Retailers just have to verify their products contain ≤ 0.3 percent THC.
Even though hemp is technically legal for sale, it might be challenging for residents to find hemp buds in DC. Since the capital has a firm ban on the sale of recreational marijuana, many shops shy away from adding hemp flower to their shelves. Hemp flower looks mighty similar to marijuana, which could cause unwanted legal hassles for vendors and customers. 
Given this current legal dilemma, DC residents might find it challenging to buy high-quality CBD flowers from nearby shops. However, it's perfectly legal for online stores like Cannaflower to sell high-CBD hemp flower to DC customers. For the best selection of legal CBD hemp, please be sure to look through Cannaflower's strain catalog.
Is It Legal To Buy CBD Hemp Flower In Washington, DC?
As we just mentioned, selling CBD hemp flower is technically legal in DC. However, it might be difficult for customers to find reputable brick-and-mortar locations in the state. 
Most often, if you find CBD in a DC store, it will be in a tincture, oil, or capsule form. Since hemp flower closely resembles marijuana, most vendors feel uncomfortable offering this product at their stores. Your best bet to find high-quality hemp flower would be in a state-run dispensary, but you must have a medical marijuana card to buy from these facilities.
Until the government eases its stance on recreational marijuana, it's unlikely DC residents will find many high-CBD flowers in local stores. However, this doesn't mean folks in DC can't order their hemp flower through online sites like Cannaflower. Over the past few years, we've sent dozens of our artisan-grade hemp strains to customers around the USA. For more details on our product offerings, please reach out to our team at [email protected].
Is It Legal To Smoke CBD Hemp Flower In Washington, DC?
Since Washington, DC allows people to smoke marijuana in a private residence, you shouldn't have an issue smoking hemp on the down-low. Just be sure you reserve these CBD sessions for at-home use. 
DC has strict standards against public cannabis smoking. Plus, since most of DC is federal territory, you could easily land in hot water if you're caught smoking hemp outdoors. High-CBD hemp may be chemically different from marijuana, but police won't be able to tell the difference. You will probably face a fine or imprisonment if you're caught smoking hemp flower in a public area.
Is It Legal To Grow Hemp Flower At Home In Washington, DC?
There's no clear guidance on at-home hemp cultivation in DC. However, Initiative 71 allowed residents over 21 to grow a max of six marijuana plants in a private dwelling. Just bear in mind, this law requires growers to live at least 1,000 feet from any public building, school, community swimming pool, or arcade. 
Since there's not a whole lot of space in DC, it can be pretty dicey to grow cannabis at home. Plus, since the state doesn't have a clear hemp cultivation program, growing hemp isn't technically legal. Until the state releases further guidance on hemp cultivation, it's best to avoid growing CBD flowers in your apartment.
Where Can I Buy CBD Hemp In Washington, DC? 
While it's getting easier to find CBD shops in the nation's capital, residents will struggle to find high-quality hemp flower. Remember: DC has a firm ban on selling recreational marijuana. Even though hemp and marijuana are different, most shop owners don't want to take the risk of selling hemp flower at this time. 
For these reasons, DC customers will find a more extensive selection of CBD hemp strains on sites like Cannaflower. At Cannaflower, we send all of our hemp buds for third-party lab screenings to ensure they meet the federal guidelines for THC percentages. If you have any questions about our products, please send us an email at [email protected].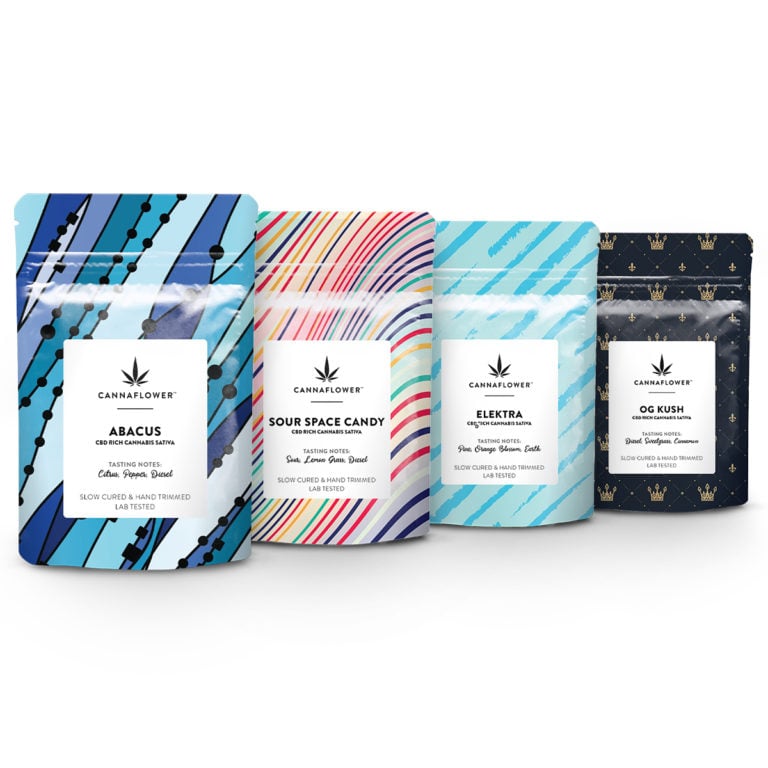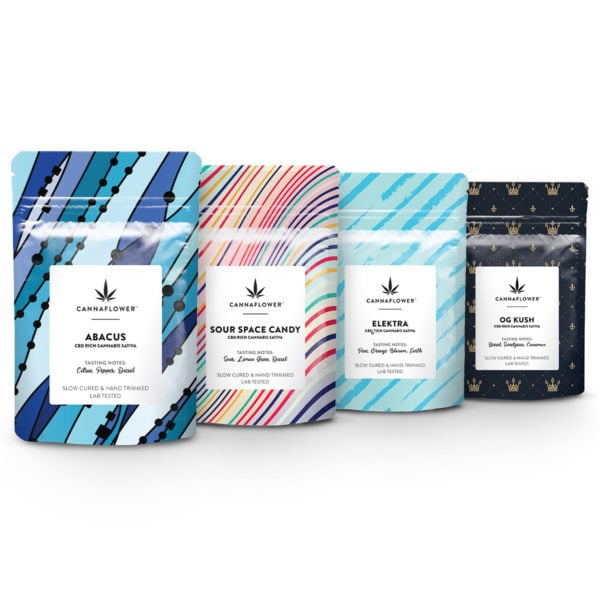 Discover your favorite new Cannaflower strain. This Taster's Menu is a great way to sample some of our most popular flower!