Let's be blunt: North Carolina is not a weed-friendly state. To date, both recreational and medical marijuana are illegal in North Carolina. However, the Tar Heel State seems to be warming up to low-THC hemp. After DC lifted its ban on hemp-derived products, North Carolina also eased its stance on CBD. Today, as long as your hemp goods have less than 0.3 percent THC, you shouldn't face legal hassles in North Carolina.
However, since North Carolina takes a firm stand against marijuana, customers need to be extra cautious when using Cannaflower's CBD hemp nugs. Although our strains are lab-verified to contain 0.3 percent THC, they look almost identical to illegal cannabis buds. Please only consume Cannaflower's hemp flowers and pre-rolls in a private residence.
North Carolina CBD Legality Before The 2018 US Farm Bill

Despite North Carolina's ban on cannabis products, lawmakers adopted an Industrial Hemp Pilot Program in 2014. Similar to the 2014 US Farm Bill, North Carolina's hemp program was primarily designed to help researchers gain access to hemp crops. As the years progressed, North Carolina introduced new statutes to help farmers grow hemp for industrial purposes.
Legislators in Raleigh also passed the Epilepsy Alternative Treatment Act in 2014. While this new law didn't establish a medical marijuana program, doctors could now prescribe medical-grade hemp oil to patients with epileptic seizures. These CBD tinctures must have 5 percent CBD and 0.9 percent THC. 
Residents who want to learn more about NC's medical hemp program should reach out to NC's Department of Health and Human Services.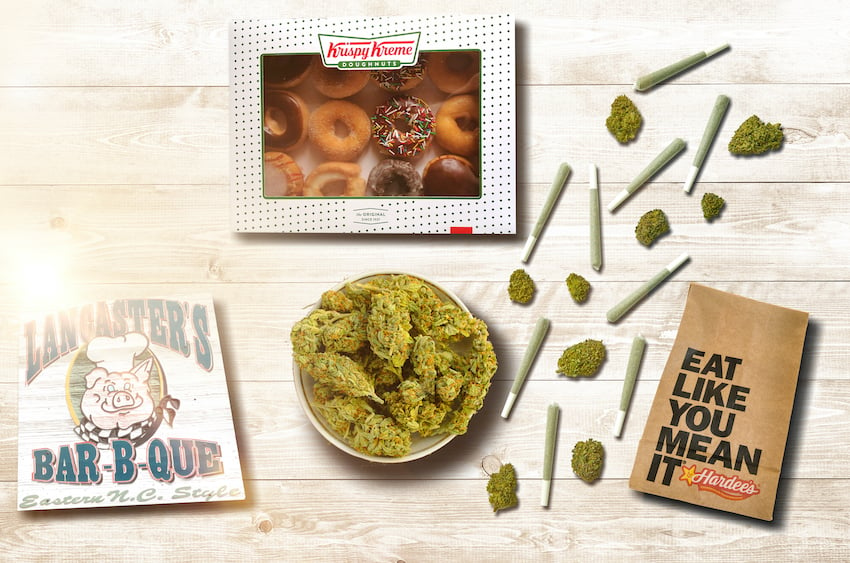 North Carolina Hemp Flower Legality After The 2018 US Farm Bill
Controversy still lingers over North Carolina's 2019 Farm Act (aka Senate Bill 315). A core complaint CBD fans had with this law was its ban on smokable hemp. Since hemp and marijuana look incredibly similar, NC police argued they would have difficulty enforcing the state's anti-cannabis laws. On the other hand, some legislators said a ban on smokable hemp would unnecessarily complicate the state's new CBD policies. 
Luckily for CBD lovers, lawmakers took the restrictions on hemp smoking out of the final version of SB 315. However, when SB 315 passed in the summer of 2020, it only extended the hemp program till 2021. This means officials can redefine their hemp standards in the ensuing months. North Carolinians should keep abreast of the latest hemp-related policies before buying any CBD products online.
North Carolina Hemp Flower FAQs:

So, Is It Legal To Grow Hemp Flower In North Carolina?
North Carolina was an early adopter of industrial hemp cultivation. From 2014 till today, any farmers who want to plant hemp seeds can apply through North Carolina's Department of Agriculture (NCAGR). 
Prospective hemp growers can find application forms on NCAGR's website. Just be sure you're well-prepared before you start filling out these online forms. You can't save the info you put into these e-forms and return to them at a later date. NCAGR urges applicants to have all their necessary info (e.g., GPS coordinates of farmland, taxation details, and criminal background checks) before applying for a hemp license. 
Hemp farmers must be prepared to pay a non-refundable upfront fee of $250.00. North Carolina also charges application renewal fees that vary depending on the size of your farmland. Farmers who grow hemp on below 50 acres of land will pay $250 per year, but those with over 50 acres will pay $500. People who are growing hemp in a greenhouse will have to pay $2 per 1,000 sq. feet.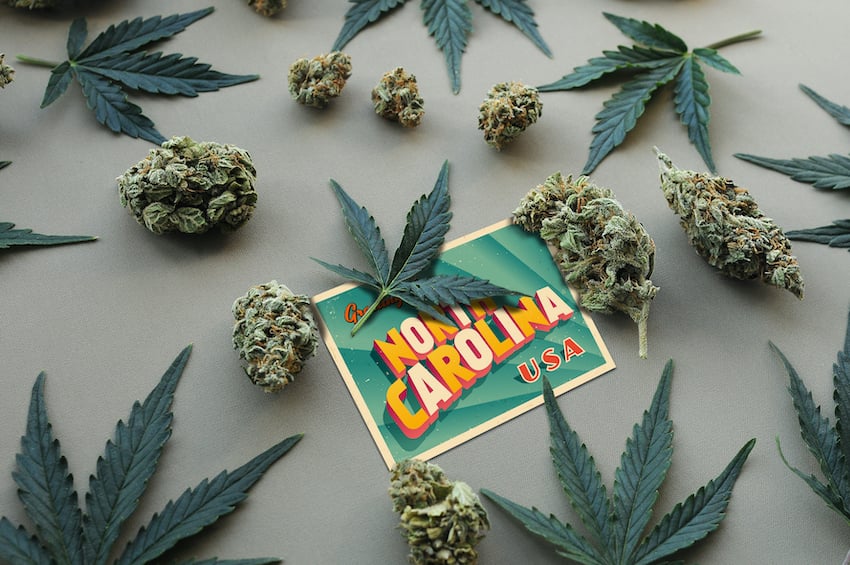 Is It Legal To Sell CBD Hemp Flower In North Carolina?
Although stores could sell hemp flowers in North Carolina, most choose not to take the risk. Given the state's stringent stance on recreational weed, many smoke shops don't feel comfortable offering a product that looks just like marijuana. 
Even with third-party lab results, CBD flowers look suspicious in today's legal environment. Until the state legalizes medical and recreational cannabis, it's unlikely NC stores will offer a wide assortment of hemp flowers.
Is It Legal To Buy CBD Hemp Flower In North Carolina?
If you could find a vendor willing to sell CBD hemp flowers, you could legally buy them in the Tar Heel State. However, since hemp looks just like marijuana, it can be tricky to find many CBD strains in brick-and-mortar stores. It could also be dangerous to transport hemp flowers given NC's strict cannabis laws.
Today, the safest way North Carolina residents could get their hands on artisan-grade CBD hemp is to order from online vendors like Cannaflower. We promise that all of our hand-trimmed hemp buds have gone through extensive third-party testing to prove there's ≤ 0.3 percent THC. We also double-wrap all of our hemp buds in discreet packages to keep your CBD habit a secret. 
Be sure to read this FAQ page to learn more about our quality and shipping standards.
Is It Legal To Smoke CBD Hemp Flower In North Carolina?
Although some lawmakers tried to ban smokable hemp, there's no such provision in North Carolina's statutes. However, that doesn't mean you should smoke Cannaflower's CBD buds in broad daylight. Heck, even states with recreationally legal pot have policies against outdoor smoking! 
Please only smoke your CBD buds indoors in a private residence. Never use your hemp flower outdoors, on federal property, or in your car. If the police catch you with CBD hemp buds, you could face cannabis-related charges.
Is It Legal To Grow CBD Hemp Flower At Home In North Carolina?
The only way to legally grow hemp in North Carolina is to apply for a permit through the NCAGR. Growing any cannabis plant at home is a severe offense that could land you in jail. Please avoid planting hemp or marijuana at home until North Carolina relaxes its stance on cannabis.
Where Can I Buy CBD Hemp Flower In North Carolina?
While it's getting easier to buy CBD oils, tinctures, and topicals throughout North Carolina, smokable hemp is a bit trickier to find. Unfortunately, hemp often gets lumped in with high-inducing marijuana. However, North Carolina residents can legally purchase high-CBD hemp buds from reputable online stores like Cannaflower.
Headquartered in cannabis-friendly Vermont, Cannaflower has a long track record of growing trichome-rich hemp buds. On top of our stellar whole hemp flower catalog, we also offer easy-to-use hemp pre-rolls and high-quality CBD oil. However you like to get your "CBD fix," we bet there's something in our catalog to help you relax. If you have any questions about Cannaflower's products or services, be sure to contact us on this page.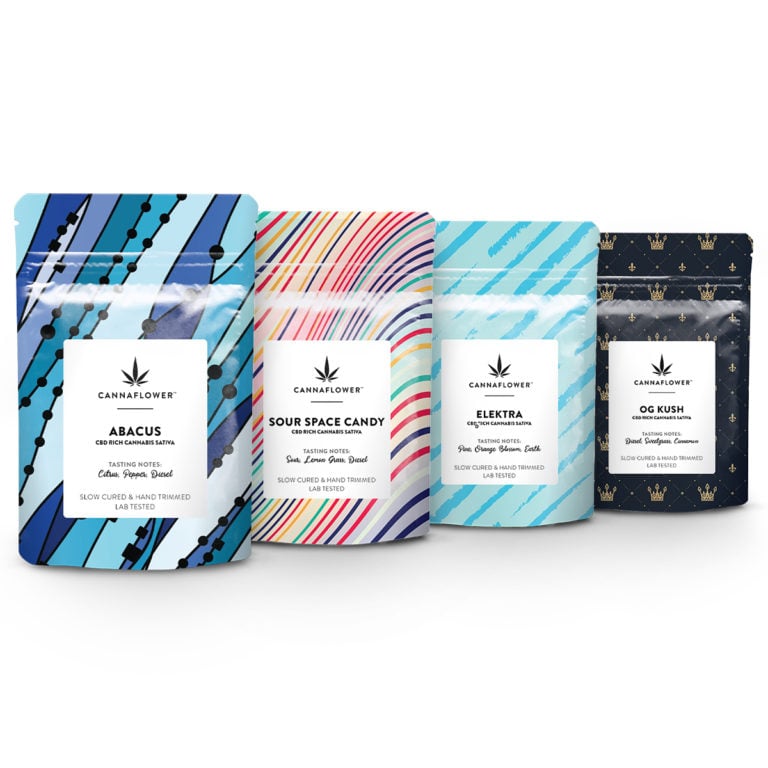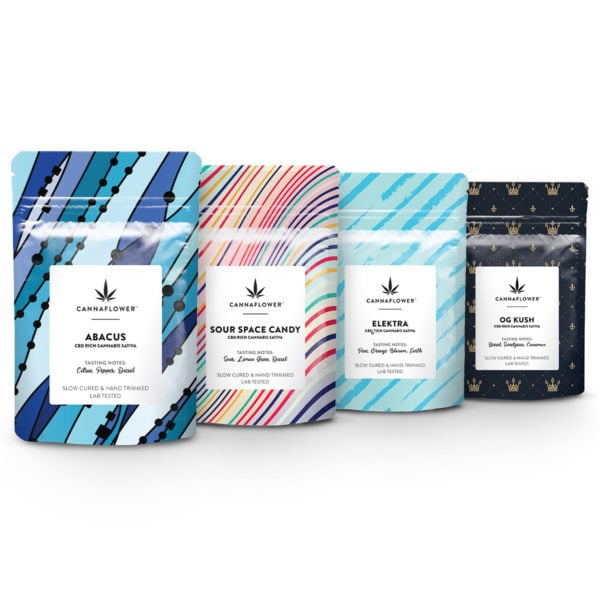 Discover your favorite new Cannaflower strain. This Taster's Menu is a great way to sample some of our most popular flower!