When it comes to cannabis, Georgia doesn't mess around. Although this Deep South state legalized a medical marijuana program in 2015, it's still one of the nation's least cannabis-friendly states. Indeed, even patients on the state MMJ program can't purchase most cannabis strains.
However, there are glimmers of hope in Georgia's emerging hemp industry. Soon after DC lawmakers signed the 2018 US Farm Bill, Georgia relaxed its stance on industrial hemp flower. While there are still restrictions on items like CBD edibles and drinks, Georgians can legally purchase most hemp-derived goods (provided they have ≤ 0.3 percent THC, of course!).
While Georgia may be opening up to the industrial hemp market, it's far from a "green state." Local customers should stay up-to-date on Georgia's cannabis statutes to ensure they're well within the law.
Georgia CBD Laws Before The 2018 US Farm Bill

In 2015, Georgia took a "baby step" towards legalizing medical marijuana with HB1 (aka Haleigh's Hope Act). While this new law established a medical marijuana program, there are many restrictions Georgians have to keep in mind.
For instance, even if patients qualify for the MMJ program, they can't purchase marijuana in a dispensary. Georgia's medical marijuana program only legalized the possession of low-THC cannabis goods. Currently, the GA Secretary of State regulates the distribution and manufacture of medical-grade CBD oil.
Although Georgia continues to expand its MMJ program, it's still illegal for patients to own cannabis goods with more than 5 percent THC. The state also forbids residents from purchasing any smokable cannabis products. At most, patients could have 20 fl. oz. of low-THC oil at any given time.
For more info on Georgia's Medical Marijuana Registry, be sure to read through the Georgia Department of Public Health's official MMJ page.
Georgia Hemp Laws After The 2018 US Farm Bill

Soon after President Trump signed the 2018 US Farm Bill, legislators in Atlanta began to reconsider the state's stance on industrial hemp. A few months later, Georgia passed HB 213, which recognized industrial hemp as a legal crop. In line with the 2018 US Farm Bill, this new law said legal hemp must contain ≤ 0.3 percent delta-9 THC.
More significantly for consumers, HB 213 legalized the sale of most hemp-derived goods in Georgia. Confusingly, there's still disagreement over the legality of a few popular CBD products, especially edibles and infusions. Until the FDA clears its stance on CBD as a food additive, it's safe to assume CBD edibles, dog treats, and drinks aren't legal in Georgia.
In addition to legalizing the sale of most CBD products, HB 213 created the state's industrial hemp cultivation program. Anyone interested in growing hemp in the state can apply through the Georgia Department of Agriculture's (GDA) online portal.
Georgia Hemp Regulations FAQs

So, Is It Legal To Grow CBD Hemp Flower In Georgia? 
Yes, farmers can apply to grow or process industrial hemp through the GDA. Successful applicants must send a criminal background check and detailed information on their farmland to state regulators. You also have to submit your hemp for regular lab tests to verify there's less than 0.3 percent THC.
Currently, the state charges a $50.00 application fee for every acre you intend to cultivate. The max amount any farmer could spend on a hemp grower's license is $5,000.00.
You can find more info on the GDA's application on this official website.
Is It Legal To Sell CBD Hemp Flower In Georgia?
Georgia doesn't have a firm ban on smokable hemp flower, but it's difficult to say whether it's "legal." Indeed, without clear state-backed protection, many Georgia-based smoke shops feel uncomfortable selling CBD hemp flowers.
Although hemp and marijuana aren't the same, there's no way for police to differentiate them on site. Indeed, these two cannabis cultivars look so similar that some Georgia lawmakers want to lump smokable hemp and marijuana into the same category. House Bill 847 would give GA police authority to seize smokable hemp flower without testing for THC content.
So, even though low-THC hemp is a legal crop, it's unclear whether Georgia allows the sale of smokable CBD flower. Until Atlanta clears up this murky legal issue, it may be challenging to find vendors willing to sell CBD hemp flower.
Is It Legal To Buy CBD Hemp Flower In Georgia?
As long as your CBD hemp flower has ≤ 0.3 percent THC, it fits HB 213's criteria for legality. Although Georgia doesn't explicitly say you can buy smokable CBD hemp flower, there's no formal ban on this product.
However, since hemp flower looks and smells like marijuana, most vendors aren't adding it to their stores just yet. Plus, since Georgia's hemp cultivation program is only beginning, it will probably take a few years for local strains to appear in stores.
Given all of these current challenges, Georgians will have an easier time purchasing high-quality hemp on websites like Cannaflower. Our expert cultivators take the time and care necessary to produce artisan-grade, hand-trimmed hemp buds. If you want a superior CBD smoking experience, you've got to check out Cannaflower's extensive whole flower catalog.
Is It Legal To Smoke CBD Hemp Flower In Georgia?
Georgia is super strict about smoking cannabis. Indeed, even medical marijuana patients aren't allowed to smoke low-THC strains.
So, if you're going to smoke CBD hemp flower in the Peach State, you must do so far from public view. Please only smoke Cannaflower's hemp joints in a private residence.
Is It Legal To Grow CBD Hemp Flower At Home In Georgia?
Only farmers with a GDA-approved license can grow hemp flowers in Georgia. Everyone else should refrain from growing hemp on their property.
Even if you're growing a strain without THC, it's not a wise idea to cultivate these strains until Georgia relaxes its stance on recreational cannabis.
Where Could I Buy CBD Hemp In Georgia? 
While you might find a few stores in Atlanta offering CBD hemp buds, Georgians will have the best luck buying hemp buds from Cannaflower. Over the past few years, we've sent our trichome-rich hemp strains to customers throughout the USA. We guarantee our hemp buds never contain heavy metals, pesticides, or over 0.3 percent THC. For your safety, Cannaflower also promises to double-seal our hemp buds in sneaky nondescript packaging.
If you'd like more info on our hemp products or our shipping policies, we'd encourage you to visit this FAQ page.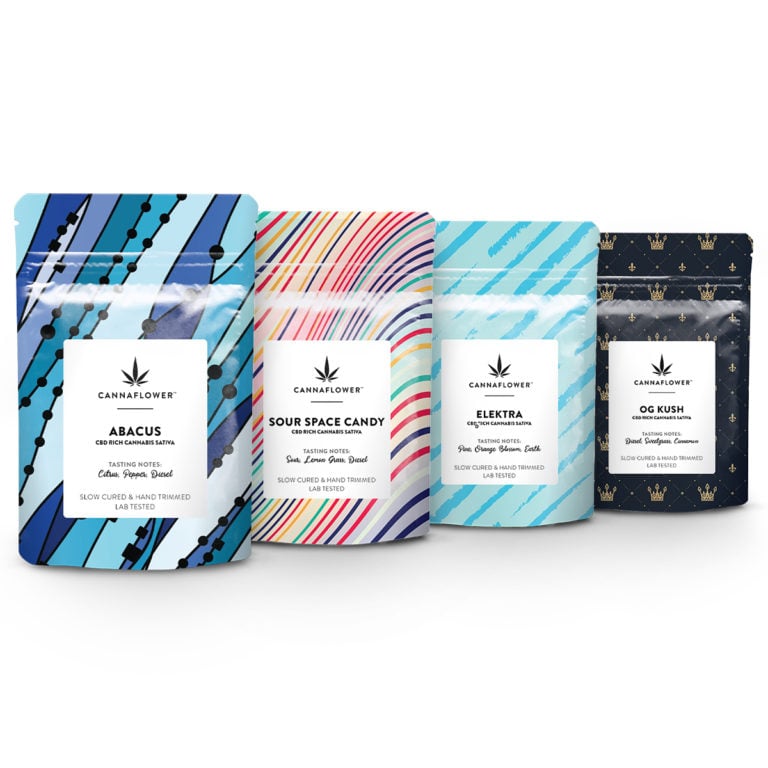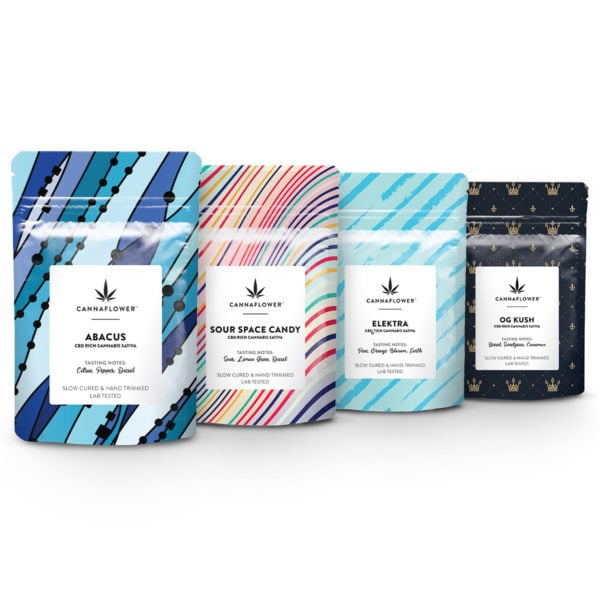 Discover your favorite new Cannaflower strain. This Taster's Menu is a great way to sample some of our most popular flower!