The modern world was designed to screw up our sleep schedule. With all of our hi-tech phones and video streaming services, it's increasingly difficult to "unplug" late in the day. Even if you haven't been diagnosed with a condition like insomnia, there's a good chance you've struggled with a few sleepless nights every month.
While high CBD cannabis is no replacement for professional medical care, it may provide insomnia patients with a bit of relief. As long as customers know what to look for in their hemp strain, they could use CBD to gently drift to sleep.
So, How Does CBD Help With Sleep?
Since the field of hemp research is relatively new, there's a lot we still don't know about CBD's effect on sleep. However, many recent trials suggest daily doses of this cannabinoid could naturally improve a patient's sleep quality.
For instance, a University of Colorado trial found that over 65 percent of anxiety patients who took CBD had improved sleep scores. Another Colorado study suggested CBD naturally reduced nightmares in PTSD patients. Researchers in Palo Alto also claimed that CBD could be an effective therapy for insomnia.
While these studies suggest CBD could induce sleepiness, nobody's sure how it exerts these effects. The most plausible explanation for CBD's sedative potential has to do with its anti-anxiety properties. After all, if you feel less stressed, chances are you'll have an easier time falling asleep. However, some evidence out of France suggests CBD may directly influence the circadian rhythm. This makes sense considering the body's endocannabinoid system plays a role in sleep regulation. Hopefully, as more scientists look into this issue, we'll better understand how CBD affects the body's sleep-wake cycle.
Could Any CBD Strain Help With Sleep?
While CBD isolate shows promise as a sleep aid, that doesn't mean every CBD hemp strain will have a sedative effect. Each hemp hybrid has a particular set of cannabinoids and terpenes, all of which work together to produce a unique experience. Customers should be extra cautious when choosing a hemp strain for nighttime use.
Generally speaking, hemp strains with a high indica percentage are more likely to have sedative properties. By contrast, sativa hybrids usually have an energizing effect—hence the nickname "wake & bake strains." You could learn more about the reasons for this distinction in our previous post, "The Many Benefits Of Indica Hemp Flower."
Besides figuring out a strain's indica-to-sativa dominance, you should take a close look at its terpene profile. Although terpenes are most responsible for a hemp flower's flavors, they may also influence a strain's effects.
For instance, many tokers claim the terpenes myrcene and linalool have strong sedative potential. Therefore, if you're interested in sedative effects, it makes sense to look for strains with higher-than-average traces of these terpenes. By the way, you could check out our complete guide to hemp terpenes in this previous blog post.
Could Low Dose THC Help With Sleep?
Delta 9 THC is the most prominent psychoactive cannabinoid in the cannabis plant. Although Cannaflower's hemp strains only contain ≤ 0.3 percent THC, many people are curious whether this cannabinoid has any potential as an all-natural sleep aid.
Unfortunately, there's not a ton of scientific evidence on THC's effect on sleep quality. One study out of the University of New Mexico suggested smokable cannabis flower helped insomnia patients, but it's unclear how much THC affected these scores. Another small test put together by Qinetiq found that higher doses of THC increased daytime drowsiness. So, while THC may help you go to bed, it may come at the cost of daytime wakefulness.
Although there's a great deal we don't know about THC's effect on sleep, it seems to induce sluggishness at high doses. For this reason, insomnia patients may want to focus on high CBD strains, especially if they're sensitive to THC.
Is Smoking Hemp The Best Way To Take CBD For Sleep?
The critical advantage smokable hemp has over other products is its fast-acting effects. A few seconds after you inhale that smooth CBD smoke, you should feel this cannabinoid's full effects. If you're using an indica-heavy strain, you may feel slightly sedated after just a few puffs.
Although many customers enjoy the potency that hemp flowers offer, that doesn't mean it's the "best" way to take CBD before bed. Choosing your ideal CBD product depends entirely on your preferences.
For example, some customers prefer placing a few drops of our full-spectrum CBD tinctures under their tongue before going to bed. While this method may take a few extra minutes to kick in, it may be more comfortable for people prone to coughing.
It's also worth mentioning that many customers enjoy eating CBD edibles a few hours before bed. On average, these products have the lowest absorption rates and take the longest to work; however, that's exactly what some customers want before going to sleep!
Please take some time to consider your preferences before choosing a CBD product for later in the day.
What Are The Best Hemp Hybrids For Sleep? — Six Sensational Sleepy-Time Strains
Bubba Kush
Bubba Kush is the "big kahuna" of couchlock strains. Supposedly invented with seeds from the Crescent City, this indica-heavy strain has been known to knock users out after just one hit. Like most Kush lineage strains, Bubba Kush can have a harsh hashy aftertaste with pronounced earthy aromatics. Ironically, some Bubba Kush cultivars also contain hints of coffee and mocha—a far cry from this strain's sedative effects! If you're looking for a reliably potent indica, then you can't do better than Cannaflower's CBD-rich Bubba Kush.
Cherry Wine
If you're trying to slim down, why not replace your after-dinner treat with some Cherry Wine buds? This fabulous mix of Charlotte's Cherries and The Wife is just as sweet as its name suggests. In addition to fresh fruit, Cherry Wine has fantastic hints of funky cheese, refreshing wine, and a pinch of spice. Although most Cherry Wine cultivars have a 50/50 sativa-to-indica ratio, this hybrid is best savored later in the day.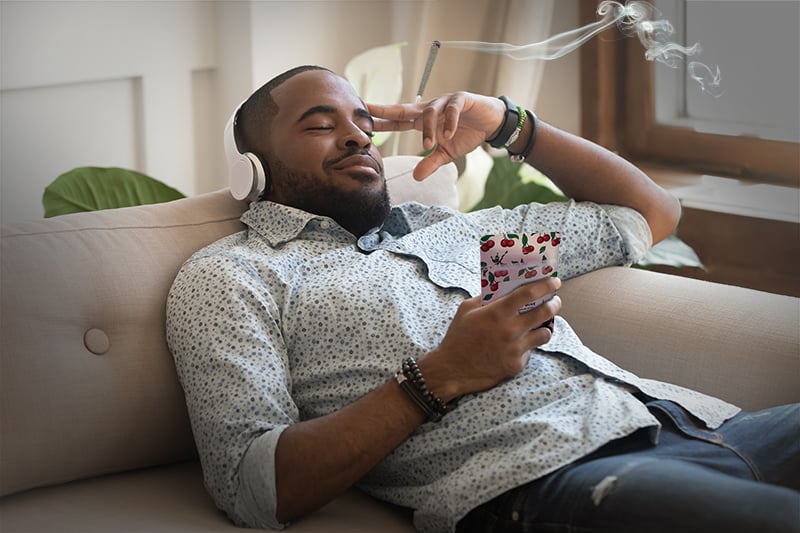 Remedy
True to its name, Remedy is a hot strain in the medical cannabis community. This blend of Cannatonic and Afghani Skunk has a lot of lemony flavors, but it doesn't hit like a citrusy sativa. Indeed, most Remedy strains contain a 75/25 mix of indica-to-sativa. So, even though you'll enjoy the invigorating scent of limonene, these buds are more likely to sedate than stimulate.
Abacus
If you're a social animal with a sweet tooth, you'll love sativa-dominant Pink Panther. Reddit users frequently If you're a hemp smoker who's looking for a little novelty, then you should keep a bag of Abacus on hand. Although this strain hasn't been around for too long, it is gaining attention amongst hemp fans. Most people who try our Abacus cultivar claim it has deeply relaxing effects with a unique blend of sour and spice. Plus, since this strain has a high indica percentage, it's a worthwhile addition to your after-dinner pipe.
Elektra
Elektra may not be as sedating as strains like Bubba Kush, but it's also nowhere near as energizing as Lifter. Indeed, this 50/50 hybrid is one of the most well-balanced hemp strains on today's market. Whether you enjoy Elektra's sweet citrus flavors early or late in the day, it's bound to provide a chill, non-intoxicating vibe. Elektra's versatility and well-balanced effects ensure it will remain one of the most popular hemp hybrids in the ensuing decades.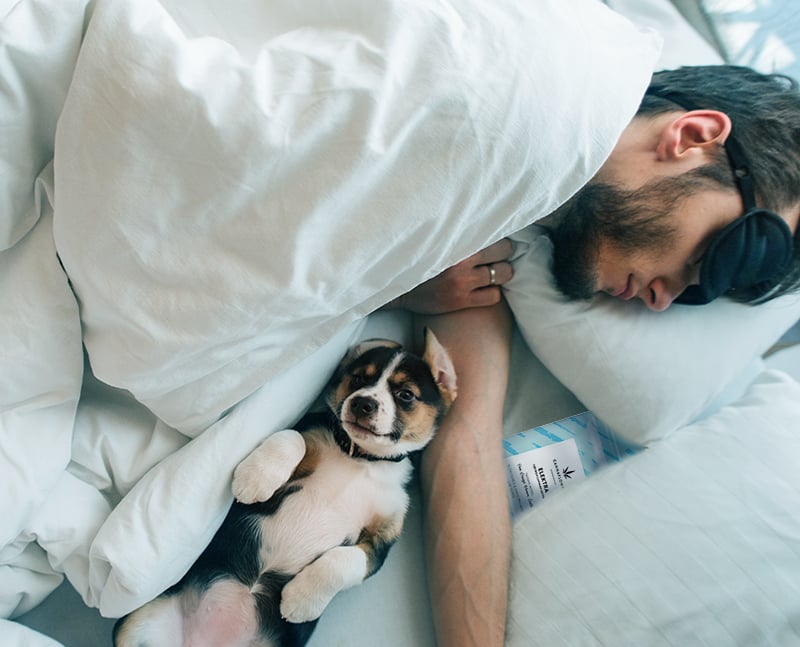 OG Kush
We'll end our list with one strain that needs no introduction: OG Kush. Most likely a mix of Chemdawg and Hindu Kush, this award-winning strain has a refreshing earthy flavor with a hint of spice. As an indica dominant cultivar, OG Kush also has a robust body-heavy effect on tokers. People who enjoy this SoCal strain always reserve it for later in the day. So, if you want to go to bed in style, why not load your joint with some of Cannaflower's OG Kush buds?
Sleep Meds & CBD — Could They Work In Harmony?
The research surrounding CBD and sleep certainly is exciting, but that doesn't mean you should chuck your doctor-approved melatonin capsules! If you have a medically-recognized sleep disorder, then you should speak with a medical professional before adding CBD to your diet. Although CBD shows a minimal risk of adverse side effects, it may interact with certain sleep medications. You should get your doctor's approval before testing CBD for a sleep-related disorder.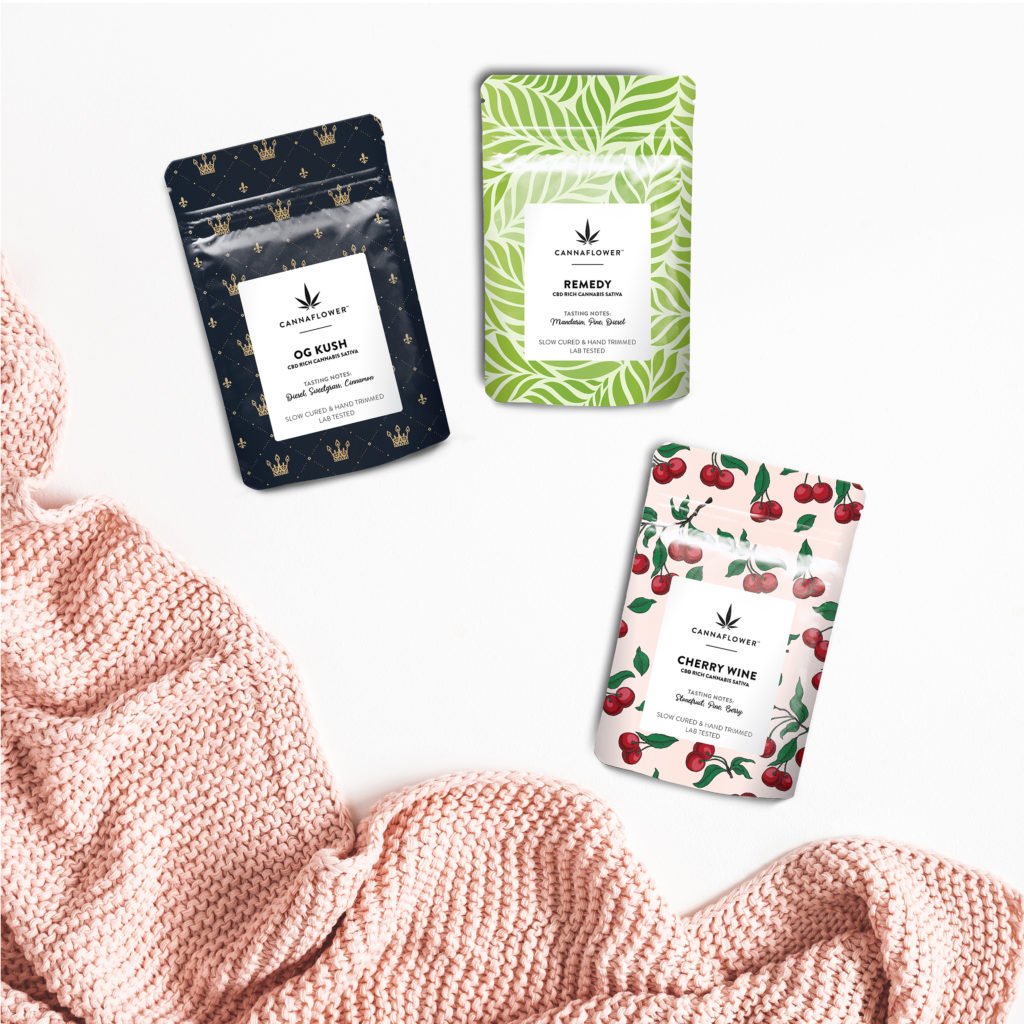 Curious About What low-THC Strains May Bring You Sweet Dreams?
Try our Downtime Collection – curated for your peace and rest.
3.5 grams each of Remedy, OG Kush, and Cherry Wine are sure to soothe your mind and your body.