Bubba Kush Review
As soon as Bubba Kush was added to our available CBD flower strains, this indica-dominant hybrid shot its way to the top and has remained Cannaflower's top-selling strain. Its popularity can be attributed to its reputation as a true indica-dominant strain, making it the strongest hemp flower for sale for nighttime relaxation and winding down after a long day.
Origins & History
The full origins of Bubba Kush remain wrapped in mystery, but like many origin stories, it begins at Mardi Gras in New Orleans…
Bubba Kush takes its name from the California Breeder who first produced it in 1996, when a male hemp flower OG Kush pollinated an indica strain acquired in New Orleans during Mardi Gras. While the exact indica strain is not known, Bubba's appearance suggests an Afghani strain. Some have speculated that the mother plant was Northern Lights, but this attribution may simply be due to Northern Lights' preeminence as the world's most famous pure indica strain at the time.
Flavor Profile & Appearance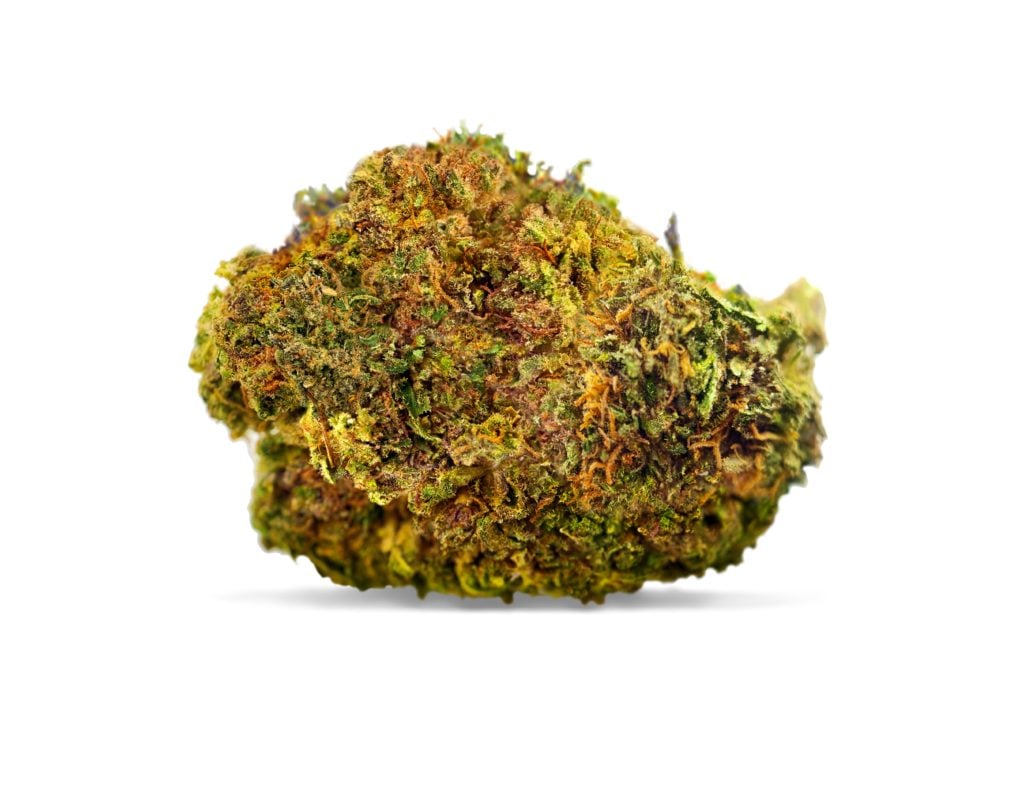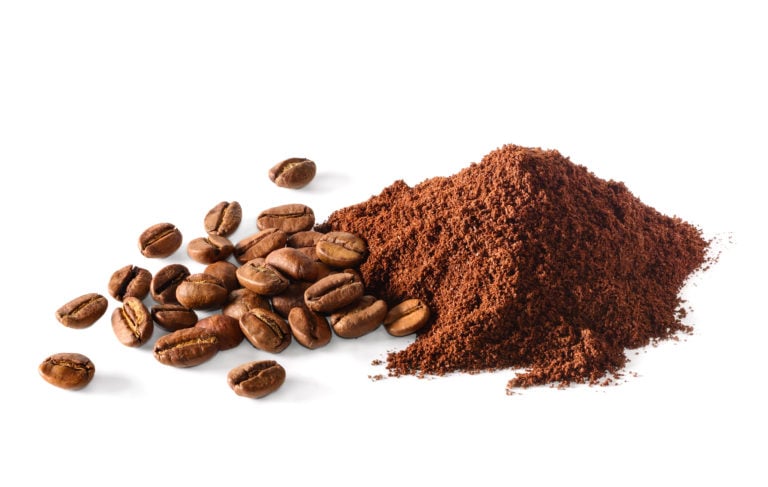 Bubba's bulky, dense CBD bud structure is characteristic of indica varieties and makes a strong case for its Afghani origins. The crowded hemp buds give Bubba Kush greater resilience, since they are less likely to come apart. Bubba Kush hemp flower buds show a gradient of green colors while the leaves tend toward a dark green, though sometimes anthocyanin pigments may become activated by cold weather during growth, which can yield leaves that are a pale purple. Orange colored arteries will appear throughout the plant's surface.
Bubba Kush flowers carry an aroma of coffee and cocoa; flavors return on the exhale. When burnt, a smell of spice and cloves take over, along with a hint of lemon. If your particular Kush is sporting purple leaves, this won't impact the taste; the pigments that impact the color do not add any grape-like qualities.
One thing to note: Bubba Kush has a reputation for being slightly more cough-inducing than other strains, as well as for being very pungent. If you're looking for a subtler smoke, it would be best to try a different strain.
Terpenes & Cannabinoids
Terpenes are botanical compounds responsible for the unique flavor and aromatic profiles of CBD Hemp flower. Together with cannabinoids, terpenes also may play a role in defining the distinct therapeutic properties displayed in each strain.
The highest terpene found in Cannaflower's Bubba Kush is B-caryophellene.
Bubba Kush has a higher-than average amount of Caryophyllene than most strains, adding even further spiciness to its terpene profile. It is present in black pepper, cloves, and cinnamon, and is also the only terpene known to also act as a cannabinoid. Some studies have suggested that Caryophyllene might provide sedative effects. Caryophyllene may also activate your endocannabinoid system and provide anti-inflammatory effects.
View Bubba Kush Certificate of Analysis
Bubba Kush Effects
Some of Cannaflower's devoted Bubba Kush enthusiasts have dubbed this strain 'Doctor Sleep.' Like wrapping yourself in a warm blanket fresh out of the dryer, people reliably report a strong sense of dreamy relaxation and release of stress upon use. It's the first strain we suggest might help as a supplement if someone is struggling with insomnia, or if they just can't seem to get their mind to shut off at the end of the day.
Bubba Kush is the farthest thing from a 'daytime strain' that Cannaflower offers. If you have a full day of work in front of you, or you're not at a place where you can simply sink into your couch and drift off into a sedated calm, it would be best to try some of or Energized and Creative Collection instead.
Similar Strains: OG Kush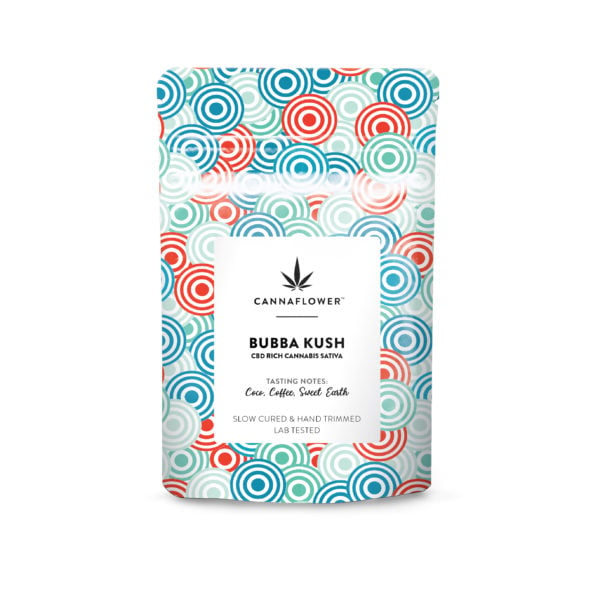 Take Bubba Kush home today!
Bubba Kush is a relaxing evening choice and stands out as a true indica-dominant hemp strain.