The Cannaflower™ CBD Blog
Elevate your Cannaflower™ experience and explore the innovation and latest news in the hemp industry. We showcase CBD culture, cultivation, and recent developments within cannabis trends for our discerning audience.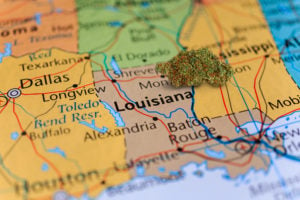 CBD Legal Status
The struggles related to hemp and cannabis law in the state of Louisiana have been perhaps the most acrimonious in the United States. In fact, hemp law remains so contentious and complicated that many hemp advocates have given Louisiana the nickname "The Reefer Madness State". The name fits, since the attitude of many state legislators seems to be stuck somewhere in the 1950s.
Read More »